PASCO COUNTY, Fla. – A jazz band and a drive-thru. It's not usually what you think about when it comes to graduation.
---
What You Need To Know
"Take the Stage" event recognizes Pasco-Hernando State College graduates


Students drove up, then were able to walk the stage to receive diploma


A virtual graduation ceremony was also held


---
That's the creative way Pasco-Hernando State College did their commencement ceremony on Thursday.
The school quickly organized an event they called "Take the Stage." Students drove up but then were able to walk the stage to get their diploma. The idea was to have a safe option for students who earned that moment.
"It's amazing," said graduate Julia Hoover. "Crossing that threshold to my future is an amazing feeling."
Hoover received her AA degree but she's still in high school. She was duel enrolled at PHSC. She now plans to attend USF and one day become a forensic pathologist.
"Even before the pandemic, you always have your doubts. But it's here, it happened and I feel incredible," Hoover said.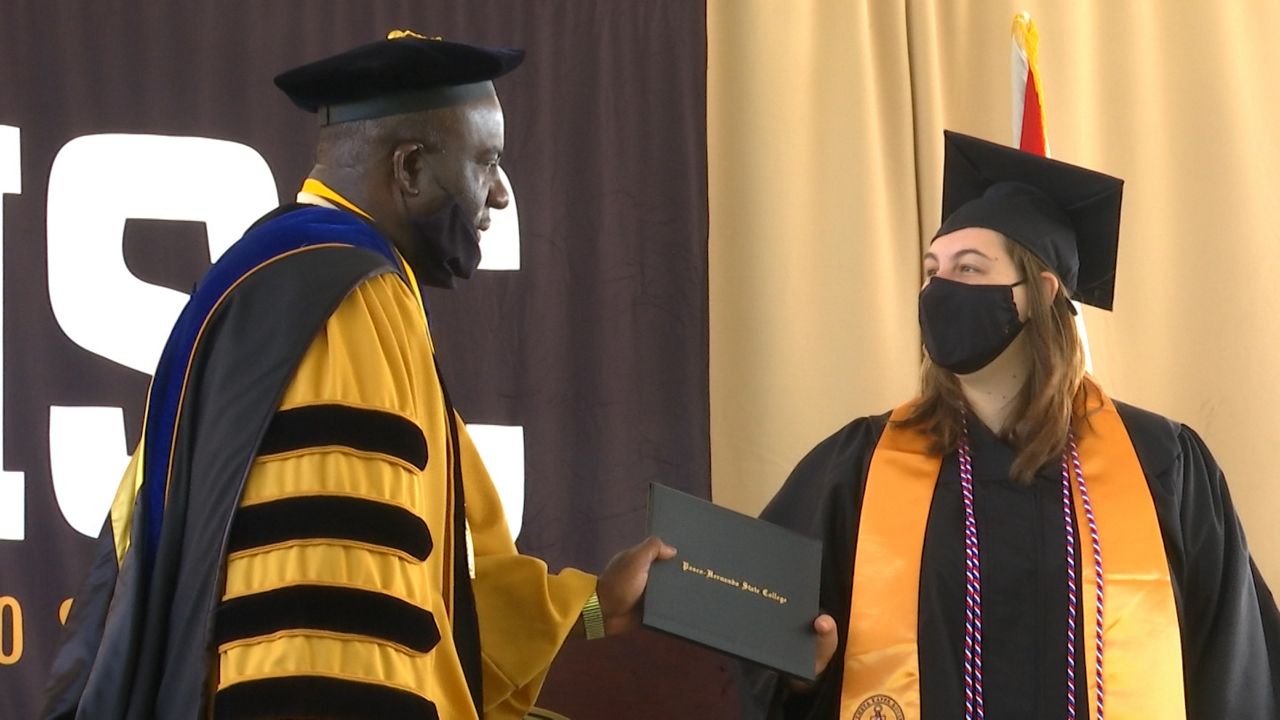 More than 150 students took the stage, including Nichole Long, an Army veteran who returned to school to finish her bachelor's degree, right when the pandemic started.
"It was absolutely crazy," Long said. "Trying to finish this degree was insane. A lot of the classes I hoped to take in person. But I was able to take them virtually and pass."
Through it all, it ended with that moment that every student works for on the stage.
"It was great. It felt like a relief. I can finally move on to the next stage," Long said.
Schools around the country continue to look for different ways to safely hold graduations with the pandemic.
PHSC also offered a virtual ceremony if students preferred that. This was their first drive-thru graduation.