AUSTIN, Texas — Paul Reubens, the creator of the iconic Pee-wee Herman character is coming to Austin.
March 6, 2020
ACL Live Moody Theater
Tickets $39.50 – $49.50
2020 marks 35 years since Pee-wee's Big Adventure debuted in theaters. Reubens is celebrating with Pee-wee's Big Adventure 35th Anniversary Tour with Paul Reubens. The 20-date tour kicks off in Portland in February.
The tour stops in Austin on March 6. Reubens will host a screening of Pee-wee's Big Adventure at ACL Live at the Moody Theater. After the screening, Reubens will share stories about the making of the 1985 film.
Pee-wee's Big Adventure stars Reubens, who also co-directed the film. It was a critical financial success, earning $40 million domestically. It's the feature film directorial debut of Tim Burton. The movie is also the first major studio film for composer Danny Elfman. Burton and Elfman's partnership continued for 16 films over the last three decades.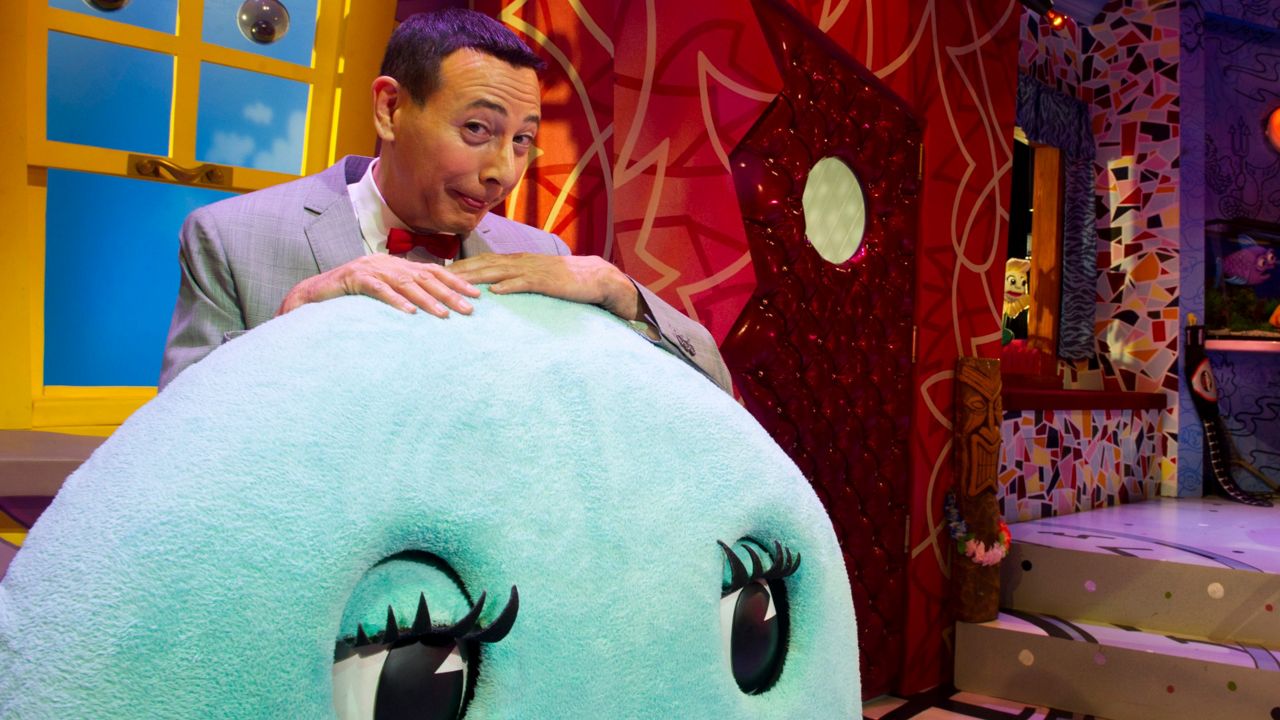 Paul Reubens, in character as Pee-wee Herman, poses on stage after a performance of "The Pee-wee Herman Show" on Broadway in New York, Friday, Oct. 29, 2010. (AP Photo/Charles Sykes)
After Pee-wee's Big Adventure, Reubens co-wrote and co-directed Pee-wee's Playhouse, which ran on CBS. The series won 22 Emmy Awards during its five-year run. Reubens has won two Emmy Awards.
The price for regular tickets to the March 6 show ranges from $39.50 to $49.50 through Ticketmaster. There are also VIP packages.
The event is a phone-free viewing experience. Upon arrival, phones and smart watches will be locked in Yondr pouches. Attendees will maintain possession of their devices. They can access their phones throughout the night at designated Yondr unlocking stations in the lobby.