TAMPA, Fla. – With Florida leading the nation in COVID-19 variant cases, according to the Centers for Disease Control and Prevention, Tampa General Hospital says it's home to one of the only labs in the state performing in-house sequencing tests. The work is taking place in the hospital's esoteric testing lab and aims to identify new and emerging variants of the virus.
---
What You Need To Know
TGH has one of the only labs in Florida performing in-house COVID-19 sequencing tests


Results uploaded to global research database


Lab scientific director says variants important to monitor since their behavior can differ from previous strains
---
"That was our goal: to try to understand, to find out the type of variants that we have circulating in our hospital and in the community," said the lab's scientific director, Dr. Suzane Silbert.
Silbert said the work began in September, after one of the lab's medical technologists came to her with an idea.
"'We have a few kits that are going to expire. What do you think about for us to start validating like a protocol to sequence the virus?' And I told him, 'Let's do it.,'" she said.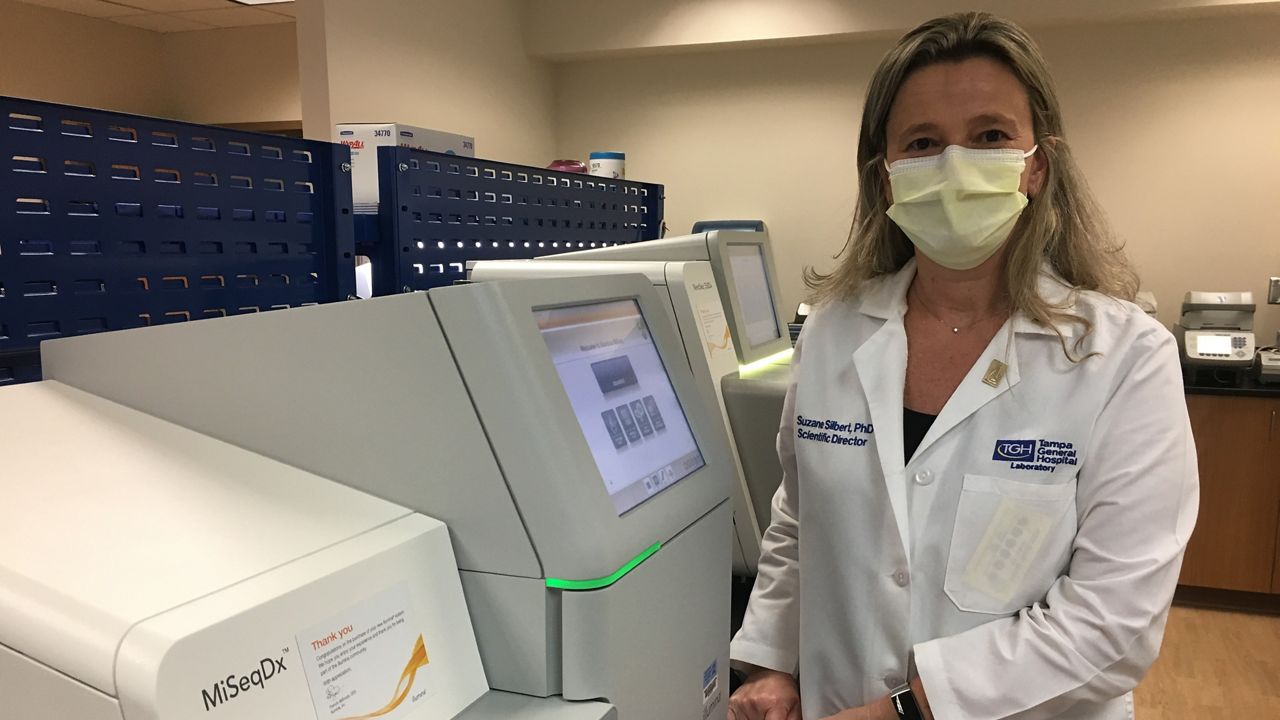 Dr. Suzane Silbert, scientific director for Tampa General Hospital's esoteric testing laboratory, stands next to a sequencer purchased thanks to a donation from the Tampa General Hospital Foundation. (Spectrum News)
According to Silbert, the samples tested are from hospital residual PCR tests that don't require additional testing from patients. At first, her team was using a small sequencer that was able to sequence just eight samples a week. A donation from the Tampa General Hospital Foundation allowed the lab to purchase two larger sequencers that are currently processing 50 samples a week but have the capacity for more. Results are uploaded to a global research network.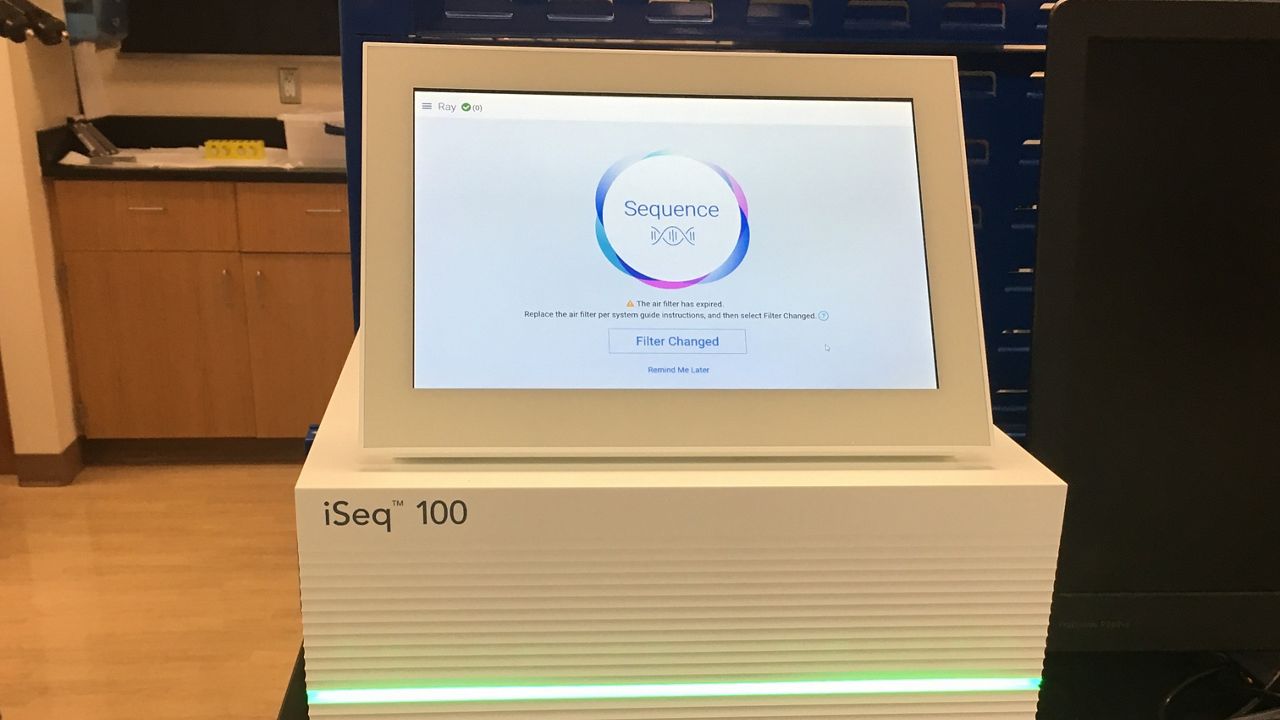 This small sequencer originally used by the team at Tampa General Hospital could sequence eight samples per week. (Spectrum News)
"The global network promotes the sharing of the sequences around the world. So, a lot of labs that are doing exactly the same work as us, they are uploading the sequences to the same network," said Silbert. "We can share our results and try to understand the findings around the world."
Silbert said this is crucial, especially given what the medical community has seen with the virus mutations that have already been identified.
"They are already associated to a more severe disease, they are associated to spread faster disease, they are, some, associated with the response to some medications," Silbert said. "If we know that we have them here, it's a way also to prepare how to deal with that, to continue offering a good treatment."
Silbert said she wasn't able to speak on what variants are being seen here in Tampa Bay. She noted TGH is in the process of training more people on the process so they can increase the number of samples that can be sequenced each week.