CINCINNATI — It was rainy and muddy, but the weather didn't stop Belterra Park Raceway from kicking off the horse racing season in Cincinnati.
---
What You Need To Know
Belterra Park Racing is back open for the 93-race season


Announcer Ed Meyer is excited to see fans back at the track


Fans are happy to see live racing again


The weather wasn't great for opening day, but that didn't stop the show
---
No one is more passionate about that than longtime the track's announcer, Ed Meyer.
"It's true excitement from 'yo to go,'" Meyer said. "From the first race to the last, there's nothing like the game of thoroughbred racing."
Last year, a limited number of fans were allowed to attend due to the COVID-19 pandemic, but this year, capacity as increased to 50%, while some restrictions remained in place to ensure safety.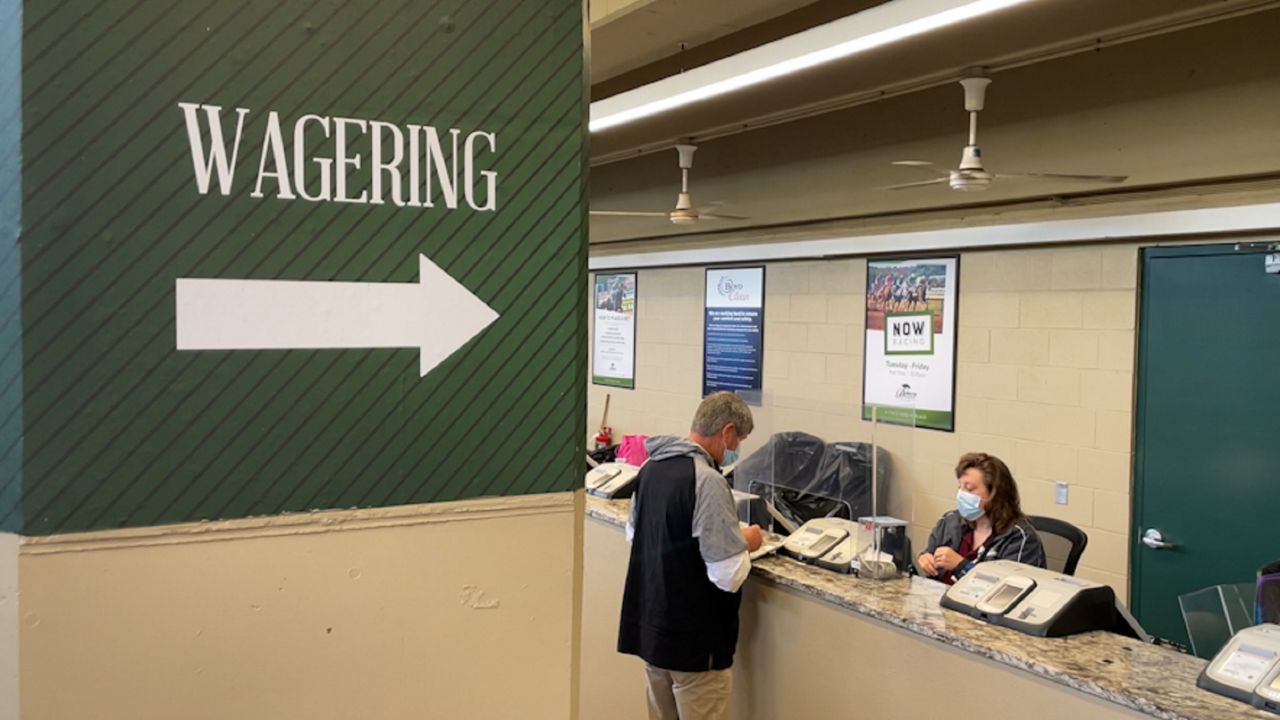 Chip Raftery, a fan of racing, couldn't wait to get back to the track.
"I didn't go to opening day baseball, but when the racetrack opens I get the fever," Raftery said. "And I only come a couple times a year, but I love watching the horses and the rain is kinda cool."
Bob Morris owns several horses and loves to watch them run.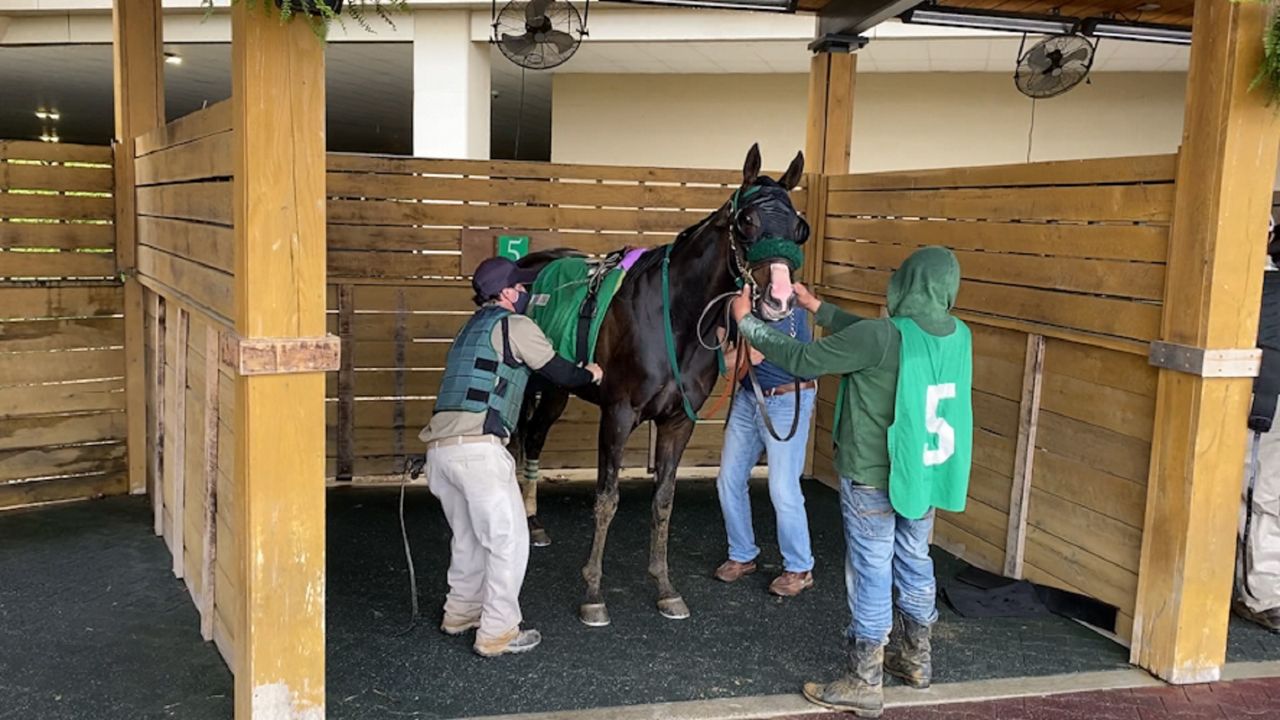 "This is as good as it gets," Morris said. "You know, come to the track, see the horses run and even win a couple of bucks — doesn't get any better than that."
The return of excited patrons is what Meyer is most excited to see.
"I think the fans are actually the best part of racing," Meyer said. "They make the game, because when the fans weren't here from last year and we weren't allowed to have fans on track, I could tell you the difference, you could really feel it. But when you hear the fans cheering as they're coming for home and you try to liven it up a little bit there's nothing like it."
Belterra Park is looking to see a bounce back year after a down year in 2020 due to COVID-19 — something both the fans and employees are looking forward to.