ST. PETERSBURG, Fla. — He's not just the ultimate politician.
He's the ultimate career politician.
On the latest episode of our To The Point Already podcast, Spectrum Bay News 9's Rick Elmhorst and Roy DeJesus talk to U.S. Rep Charlie Crist about his amazing run in Florida politics.
The 64-year-old Crist, who grew up in St. Petersburg, has served in the state Senate, was the Florida Education Commissioner and Attorney General – all before being elected governor of Florida in 2006.
And another run at the governor's mansion is in his plans as Crist announced this week he will run for governor in 2022.
Back in 2008, Crist was vetted to be John McCain's running mate during the presidential election and upon switching parties from the GOP to the Democrats in 2015, Crist was elected to Florida's 13th congressional district in 2016.
A true veteran who has won and lost his share of races, Crist holds the rare distinction of losing a statewide general election in Florida as a Republican, a Democrat and an Independent.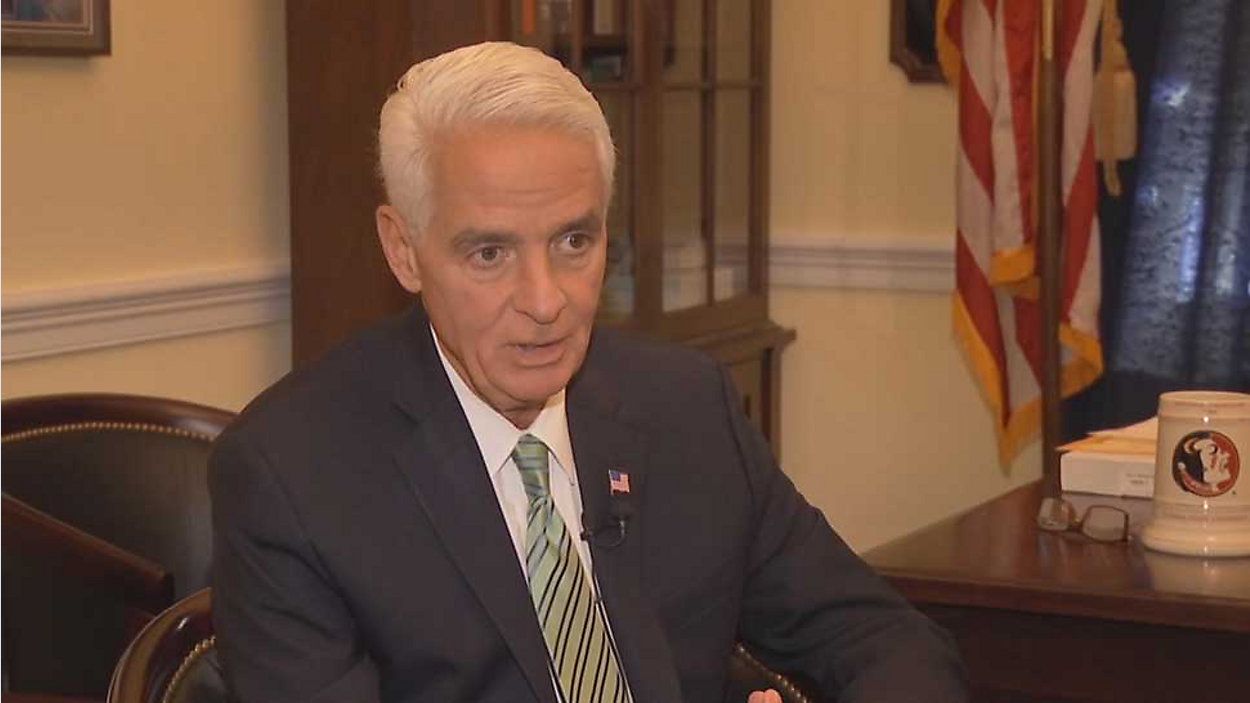 Rep. Charlie Crist says he's happy in Congress but considering a run for governor. (Spectrum Bay News 9)
He said the losses taught him to work harder.
"Don't take anything for granted," he said on losing. "Leave everything on the field. That's what I learned with each loss: work harder."
Well known in Florida circles, as well as on the national level, Crist's journey not only includes being elected to the highest office in the state, but well-known sidebars like his infamous hug with then President Barack Obama in 2009 or the time Rick Scott almost refused to debate Crist during their 2014 gubernatorial race because Crist had a fan beneath the podium.
Through it all, Crist says he is the person his parents raised him to be: humble, attentive and a server of people.
"I view my role really not as a politician," he said. "But as a public servant. Whether the role was governor or state senator or senior class president at St. Pete High. I view myself as an employee and the people are the boss."
ABOUT THE SHOW
Spectrum Bay News 9 Anchor Rick Elmhorst sits down with the people that represent you, the people fighting for change and the people with fascinating stories to ask the hard questions.

To The Point Already will cover people, politics and issues from a Tampa Bay perspective every Wednesday.