Pinellas County Environmental Management has been monitoring a blue-green algae bloom off the Indian Rocks Beach coast for the past couple of weeks, according to Public Works Director Kelli Hammer Levy.
---
What You Need To Know
There's a blue-green algae bloom off Indian Rocks Beach


Tests show it's trichodesmium, which has a sawdust appearance and a dark green color


Officials say there is no threat to public health
---
"No public health issues, just not pretty," said Levy. "We will monitor the rest of the week leading into the weekend for any changes."
Levy said the agency got a call two weeks ago about dark brown water in the swash zone off Indian Rocks Beach. Water samples showed it was a blue-green algae called trichodesmium that floats on water with a sawdust appearance and has a dark murky green color.
"Trichodesmium has been found offshore and nearshore of the mouth of Tampa Bay, Manatee County, and further south," said Levy. "We don't know the cause. Extra nutrients are not helpful though."
Resident Robert Louis, who walks the beach nearly every day, said the algae bloom kept him out of the water.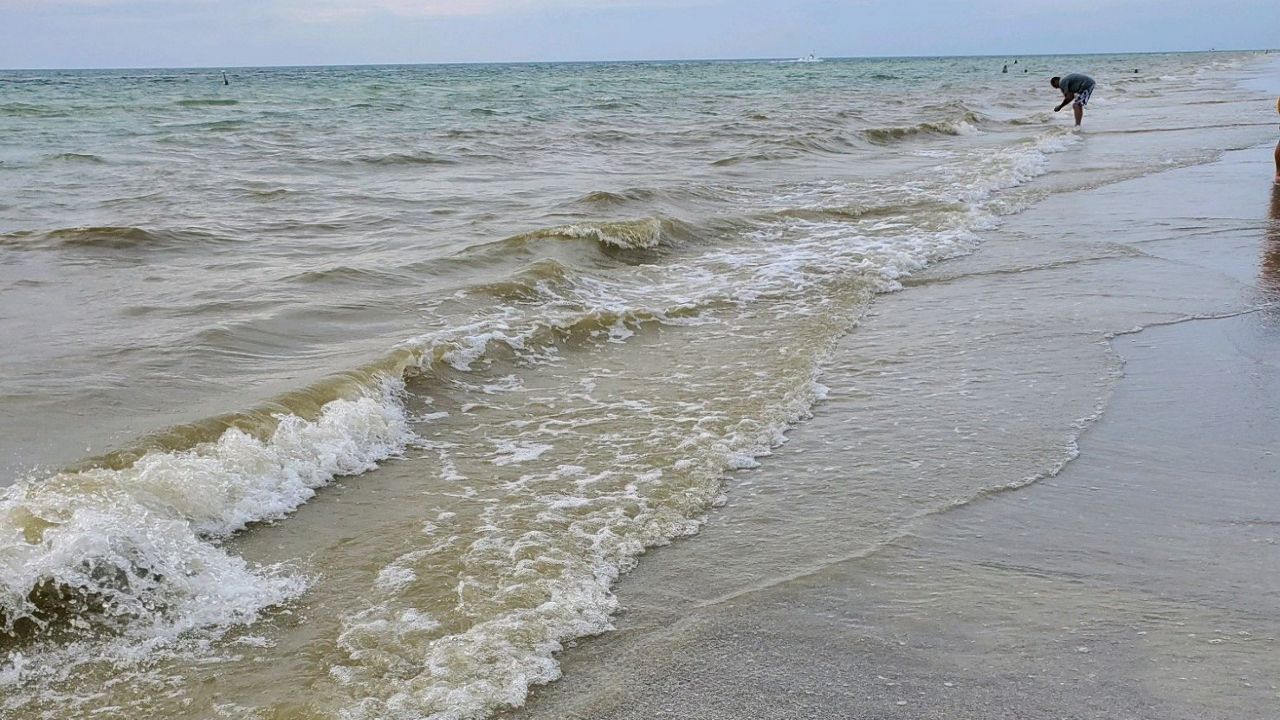 The water appears brown at Indian Rocks Beach because of trichodesmium (Spectrum News/Josh Rojas)
"About 25 yards or more of this disgusting algae, reddish brown stuff, came in," he said. "It wasn't itchy. It didn't make me cough, but it was not swimmable."​
On Tuesday, the water off Indian Rocks Beach looked crystal clear. Levy said anyone who's planning a visit to the Pinellas beaches this weekend shouldn't worry about the algae bloom spoiling their holiday.
"It was really close to the shore. The tide goes out," she said. "I say enjoy the beach. It's a beautiful place to be. It may be isolated. It may be gone tomorrow."