It's black skimmer nesting season in Tampa Bay.
To protect them, many beach areas — where the birds build their nests — are roped off.
---
What You Need To Know
A firework scared hundreds of black skimmer birds away from their nests, conservationists say


Hundreds of unprotected eggs were eaten by predators


Black skimmer nesting season ends in September
---
But last week, someone killed hundreds of their eggs on St. Pete beach, conservationists say.
According to Audubon Florida, a person broke the fencing and set off a firework in the nesting area — scaring away hundreds of birds. As a result, all of the eggs were eaten by predators.
"Unfortunately, this is not the first time this has happened, and it's probably not going to be the last," says Kylie Wilson with Audubon Florida.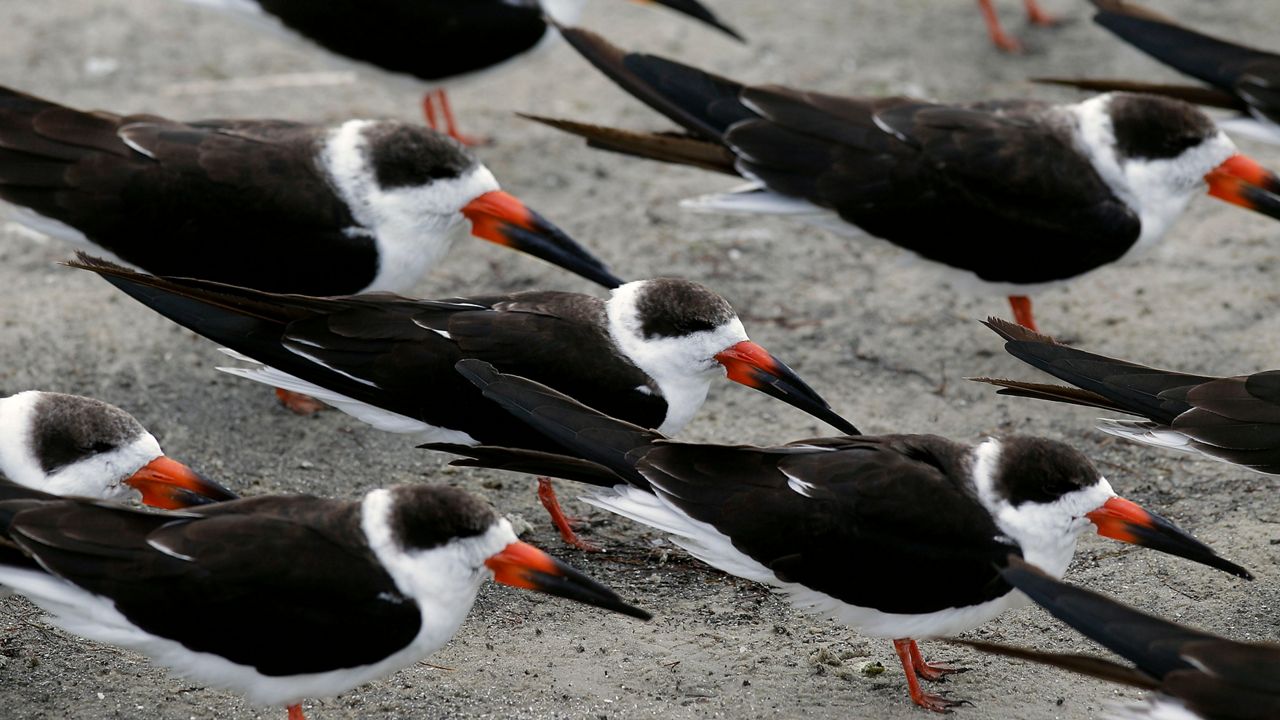 A flock of Black Skimmers face into a cold blustery wind as they huddle together on Ben T. Davis Beach in Tampa, Fla., Monday, Dec. 13, 2010. (AP/Chris O'Meara)
Wilson says it's a federal crime to interfere with the birds, and she says the best way to keep the animals safe is by leaving them alone.
"Give them space. Walk around them," Wilson said. "Please don't feed them, and make sure no dogs or fireworks are around."
Audobon Florida urges anyone who sees someone interfering with these birds to contact law enforcement.
Black Skimmer nesting season ends in September.