PINELLAS COUNTY, Fla. — Last week, Izzy Rawashdeh was playing volleyball in the water off Egmont Key. She says she was in about five feet of water, when her custom made wedding ring slipped off her finger.
---
What You Need To Know
Izzy Rawashdeh lost ring while playing volleyball off Egmont Key


She got in touch with West State Archaeological Society, which offered to help in the search


The custom ring was found Sunday


---
"As I was hitting the ball I felt the ring come off my finger. I felt it coming off and I was like, 'No, no I can't believe this is happening," said Izzy.
She says they searched for hours but didn't find it. She assumed it was gone forever, but decided to post in the I Love St. Pete Facebook page in hopes of finding someone who might be able to help.
Izzy was able to contact Jim Thobe, President of the West State Archaeological Society. He and others volunteer to help people find lost items using metal detectors. They don't charge anything, but do accept donations. It's their passion to look for things.
On Sunday, six days later, Thobe and member Michael Brown went out with Izzy and her husband, Muawea, to look for the ring. After hours of searching, Brown was able to find it. It happened to be a few feet away from where they docked the boat.
"I was very elated. I felt wonderful. I always feel like that. Finding the ring, it was great," said Brown.
But Muawea decided to wait to tell his wife they found it. Izzy thought it was gone forever. Once back on the boat, Muawea put it back on her finger.
"It was just a perfect moment. Perfect. Better than my first proposal," said Izzy.
The couple says they believe staying positive helped.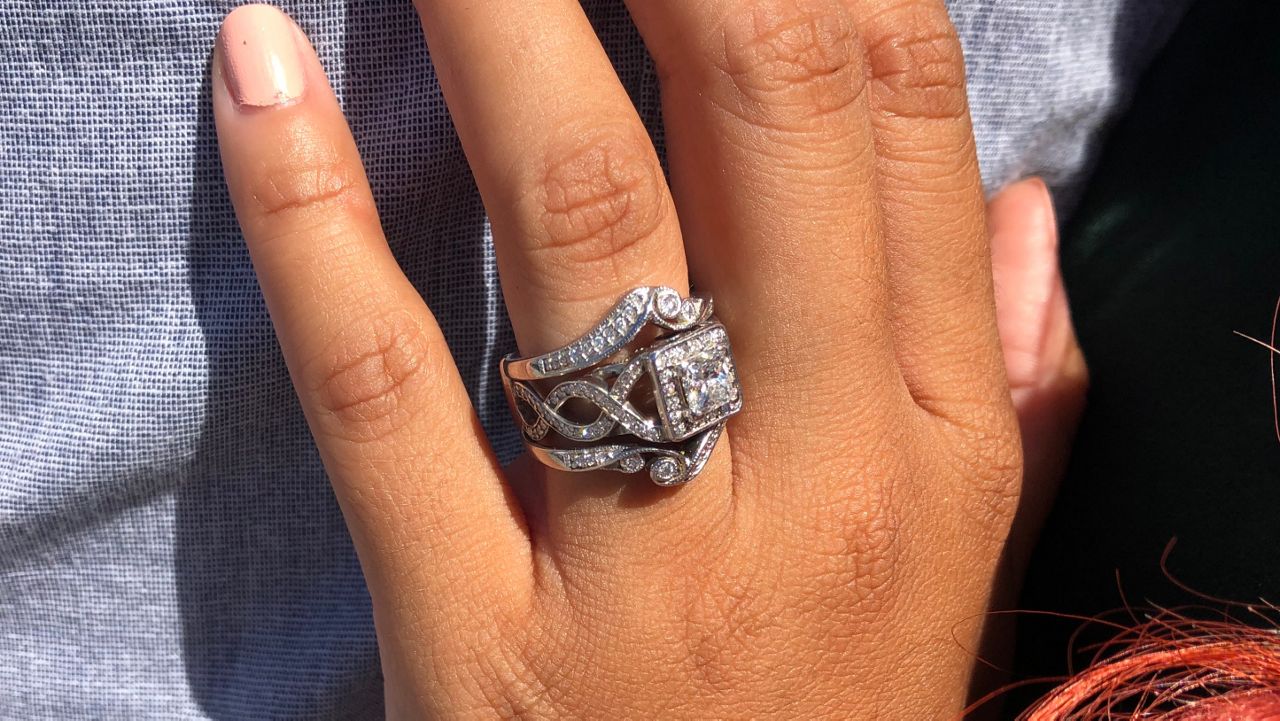 "Stay positive and life will smile back at you. Honestly I do believe that. We believe that," said Muawea.
"A wedding ring is superiorly important for someone. You gotta find that. And we weren't going to give up until we found it," said Thobe.
If you need helping from the club finding a missing item, you can find more information here.