A 43-year-old woman was rushed to the hospital Tuesday after being bitten by an alligator.
The Florida Fish and Wildlife Conservation Commission says she was walking her dog in a Palm Harbor neighborhood when she was attacked.
Officials say the woman was rushed to the hospital and is being treated for injuries to her right leg.
FWC officers and a contracted nuisance alligator trapper were dispatched to the scene. The trapper later pulled a 7-foot-7-inch gator from a pond at Lansbrook Village Apartments.
He told Spectrum Bay News 9 reporter Sarah Blazonis that it was the gator who attacked the woman.
. @MyFWC Nuisance Alligator trapper just pulled this gator from a pond at Lansbrook Village apartments in #PalmHarbor. I'm here following up on reports a gator attacked someone, and deputies on scene told me this is him. He measured 7'7". @BN9 pic.twitter.com/hT47qLcJyq

— Sarah Blazonis (@SarahBlazonis) June 8, 2021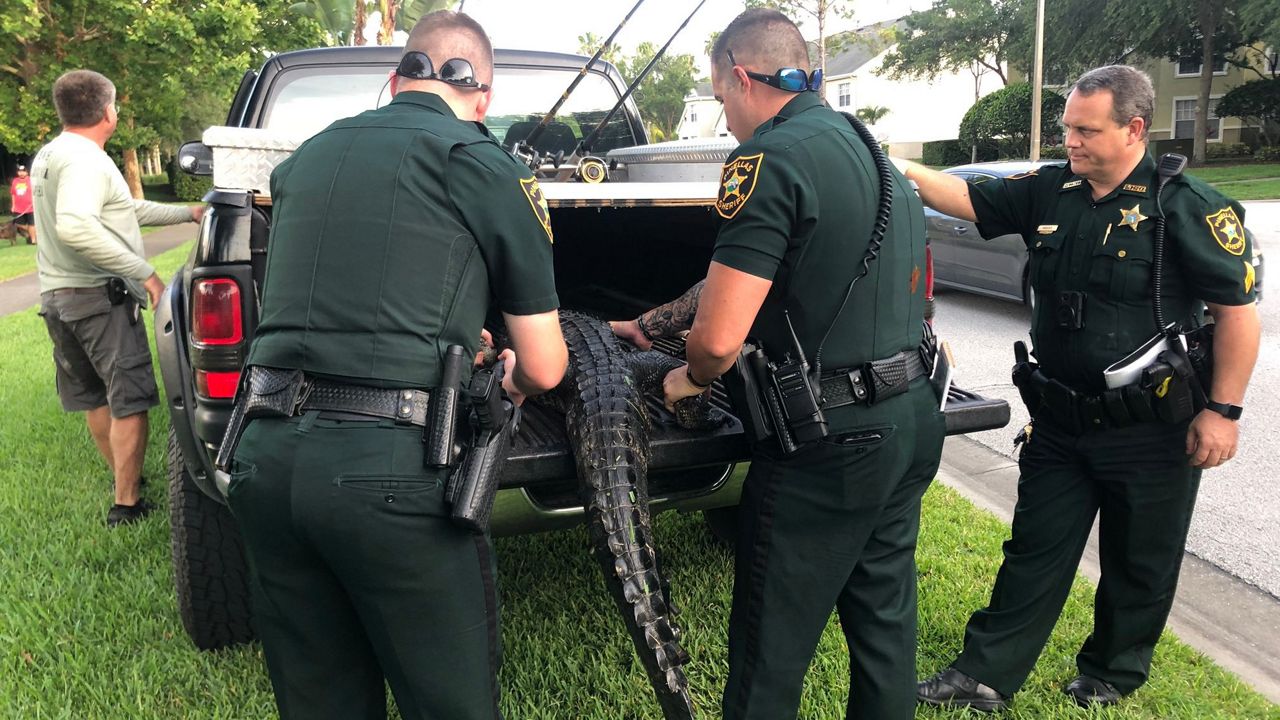 If you see an alligator posing a threat to people, pets or property, contact FWC by calling 866-FWC-GATOR (866-392-4286)
FWC says nuisance alligators that are removed for public safety become the property of the trapper and are usually processed for their hide and meat. Trappers receive a $30 stipend for each gator they capture.
According to the commission, there are about 1.3 million alligators in Florida.