PINELLAS COUNTY, Fla. — Red tide along Bay area beaches is causing dead fish to wash ashore.
Roughly 300 dead fish were found along a half mile stretch of Indian Rocks Beach and cleared Thursday night. Local residents and beach goers are worried about the environmental impact.
Pinellas County health officials are warning the public that a red tide bloom has appeared along Pinellas coastal beaches.
---
What You Need To Know
Red tide reported along Bay area beaches


About 300 dead fish found on Indian Rocks Beach


Pinellas County said it's monitoring situation, working with FWC
---
"It really saddens me to think that this is what's happening in our environment" said Caroline Cornely, who lives near the beach. "You see the birds eating the fish carcasses, so we get worried that, what this is doing to our wildlife."
Beachgoers have also been noticing respiratory impacts from the red tide.
"We notice each night that we're having more trouble, our eyes are getting irritated, it gets more difficult to breathe so we see the conditions are actually worsening everyday" said Cornely.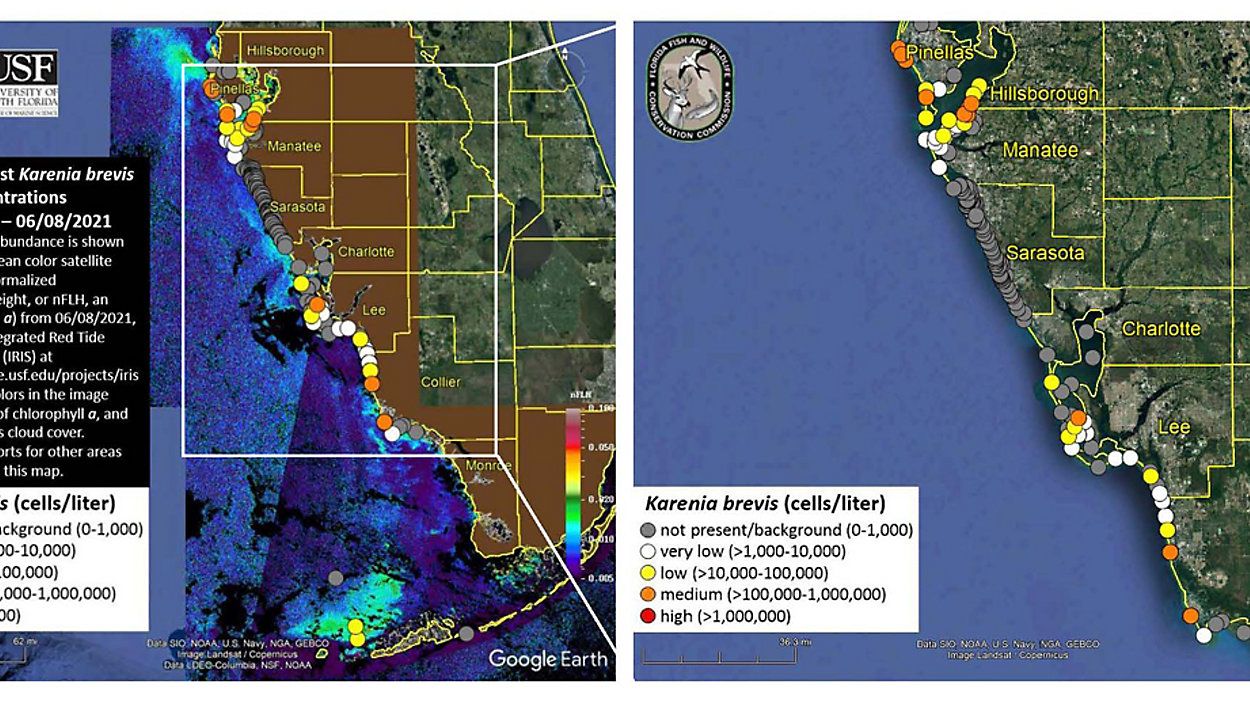 Red tide status map as of June 9. (USF)
Pinellas County Enviorment Management encourages using the new respiratory forecast tool before heading out to beaches. It gauges potential respiratory risks to beach-goers based on wind and red tide concentration levels.
The county said it's in monitoring mode and working with Florida Fish and Wildlife Conservation Commission, describing the current situation as manageable.
On the FWC website and app, users are able to report dead fish and track concentration levels on the map.
The county says the highest concentration has been seen at Pass-A-Grill North to Indian Rocks Beach. The orange dots on the map mean medium concentration levels.