The sign at the Largo Central Park playground clearly states, for 2-12 year olds.
"They take over the equipment. They're running. They're not bad kids, they just aren't paying attention," said Joan Byrne, director of the Recreation Parks and Arts Administration in Largo.
---
What You Need To Know
Largo is considering an ordinance to officially ban teens from playgrounds meant for kids


Some parents support the idea, while others oppose it


Commissioner Eric Gerard says the city should build a playground for teens rather than ostracizing them
---
She's talking about the older kids who sometimes play there too.
Byrne says she's heard from many parents who are concerned about older kids roughhousing on the playground, which is why the recreation administration is proposing a new ordinance to legally limit the play area to its intended age group.
"Cities have ordinances, and ordinances are enforced in a lot of different ways. But the ordinance provides [the police] with what they need in order to do their job," Byrne said.
There are plenty of parents who have a youngster and a kid over 12, though, and they say, if passed, this could put them in a tough situation.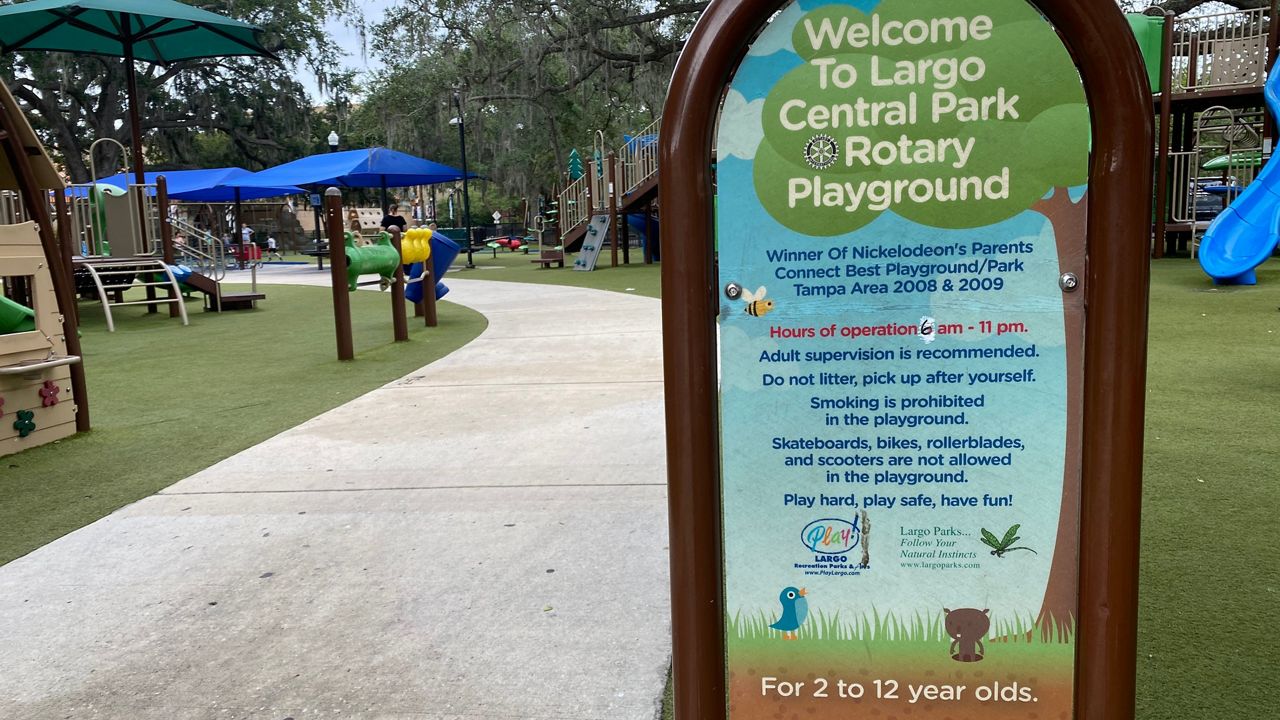 "My 13-year-old is starting to get to the point where she's like, 'Eh I don't really want to play,' but she likes to play with her sister," Nate Stockard told Spectrum Bay News 9.
He says he comes to this playground all the time with his 13 and 7-year-old daughters, and from his experience, all of the kids are usually well behaved.
That's why he stands against the ordinance, which if passed, could give police the authority to issue trespass orders to kids older than 12 who are causing disruptions on the playground.
"Unfortunately, it's a case-by-case basis, I think. Overall, I don't agree with it, but I can see where they're coming from," Stockard said.
Commissioner Eric Gerard worries it could create more problems than solutions for Largo teenagers.
"Frankly, I don't want to pass an ordinance where, as they're learning their place in society, they will also learn an adversarial relationship with police," Gerard said.
He says teenagers are still kids, and they should not be ostracized.
Instead, Gerard suggests a solution he says could be a win-win for everyone.
"When you're a teenager, and you're developing your social skills and you're developing friendships that might last a long time, you need a place of your own. So let's give them a place of their own," Gerard said.
What will happen, though, remains to be seen.
A first vote passed the city commission by a 4-3 vote. The proposed ordinance goes to a final vote on July 6.