Tampa, Fl. – With the stroke of a pen this week, Juneteenth became the first federal holiday since Martin Luther King Jr. Day was added in 1983.
It took more than 150 years for the Juneteenth federal holiday
Why it took so long?
What are people saying is still needed even though we now have this new federal holiday?
Juneteenth commemorates June 19, 1865.
It's when the last enslaved African Americans received the news in Galveston, Texas that they were free.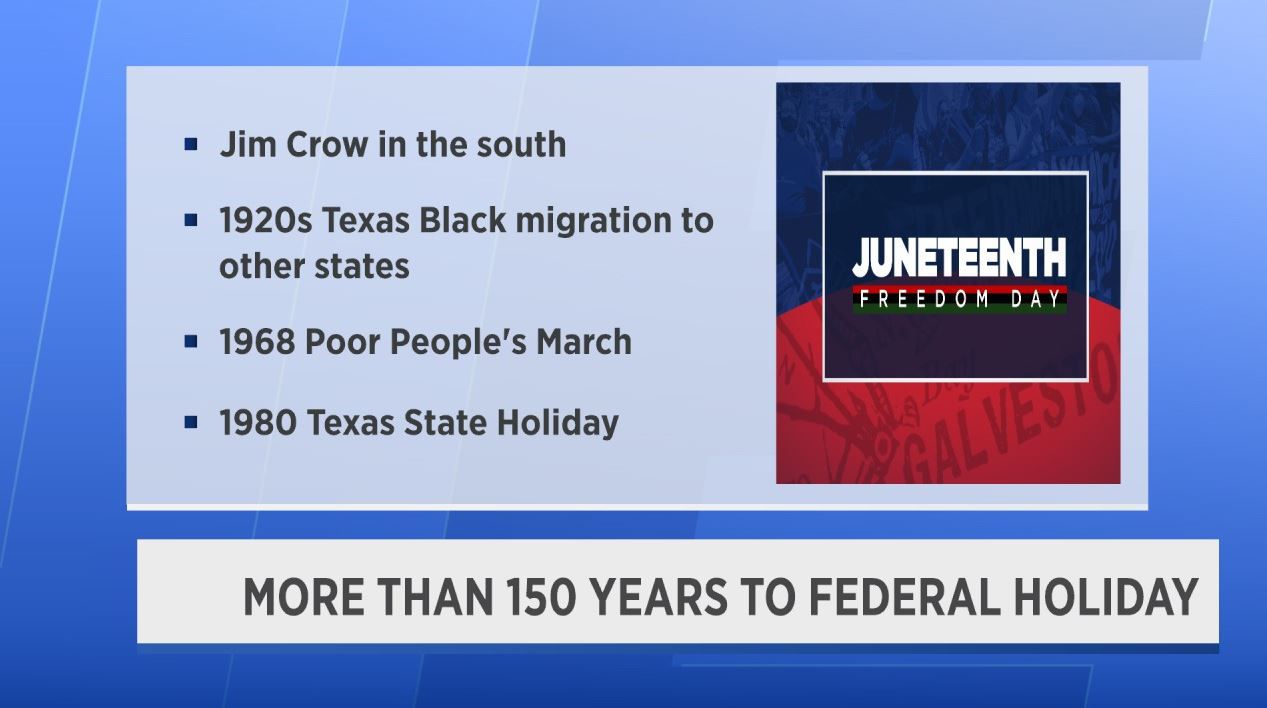 That took place about two and half years after President Lincoln signed the Emancipation Proclamation.
According to African American Research Studies Expert and Harvard University Professor Dr. Henry Louis Gates Jr., there were about 250,000 people still enslaved back then.
USF Associate Professor Educational Leadership and Policy Studies Dr. Vonzell Agosto said there's more to do in social justice than just declaring a federal holiday.
"It's also important to celebrate but keep the struggle on and to not be restricted in your view about what's happening because you're focused on things that look like progress," explained Dr. Agosto. "And so from a Critical Race Theory perspective, there's this idea about incrementalism. CRT says that incremental progress isn't necessarily what we should be striving for."
Galveston's Black community has celebrated the day since the 19th century, but it wasn't called Juneteenth then.
Jim Crow laws in the south made it difficult for celebrations to spread to other states.
By the 1920s, tens of thousands of Black Texans moved to other parts of the country, taking the celebrations with them.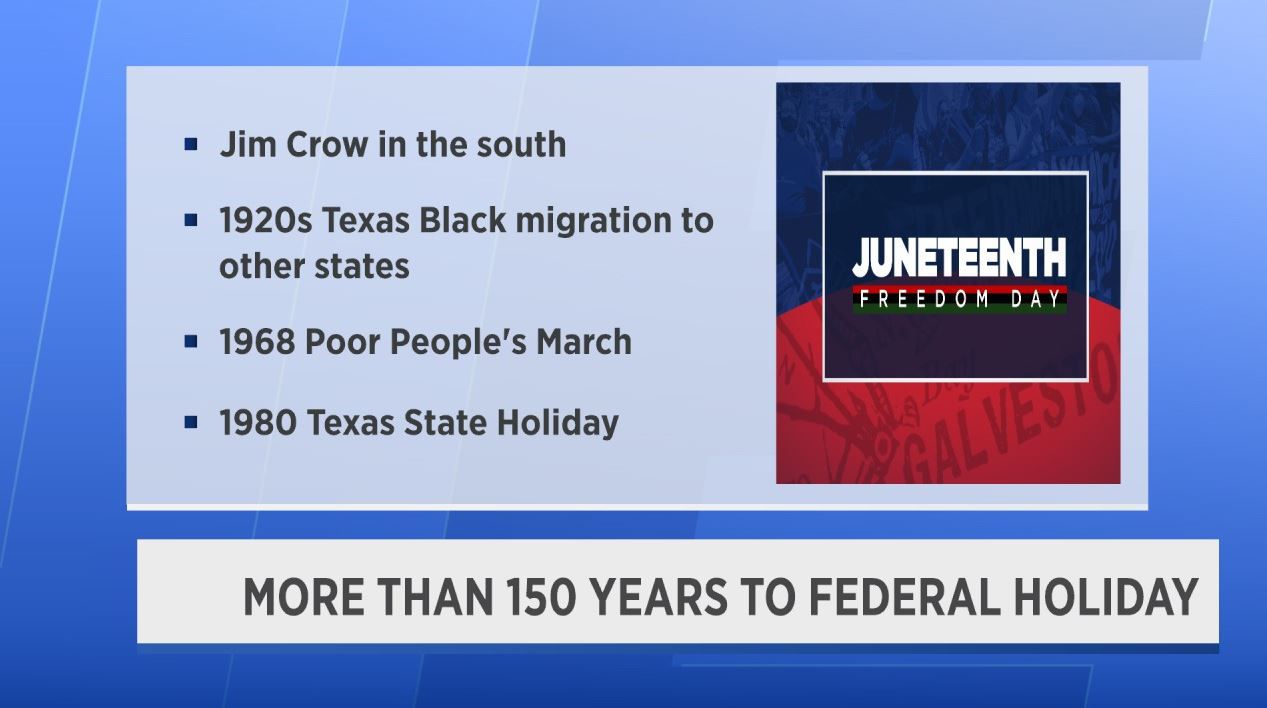 Then came the Civil Rights Era.
The 1968 Poor People's March on Washington D.C. used Juneteenth as a symbol.
It ended at the Lincoln Memorial on June 19.
In 1980, Texas celebrated its first official Juneteenth state holiday.
Other states followed.