NEW PORT RICHEY, Fla. — Premier Community HealthCare recently opened a pediatric health center near downtown New Port Richey. The center provides medical and dental services for children and teens.
---
What You Need To Know
Premier Community HealthCare opened a pediatric health center near downtown New Port Richey


The center provides medical and dental care


Patients are seen regardless of ability to pay


Doctors say federally qualified centers, like this one, serve areas with medical shortages
---
"Federally qualified health clinics always come to areas where there is a medical shortage in terms of the doctor-to-patient ratio. Also, here there's a dental shortage, as well," said Dr. Sherrie-Ann Webb, a pediatrician at the center. "So, we really wanted to have one area that can provide both services under one roof — a dentist, a pediatrician, able to see the child on the same day, if parents like, so that we can have less days missed from work, less days missed from school, perhaps save gas money for some."
"We are loving being down here in this area. It's been an area we've needed to reach out to for a long time," Dr. Kelly Thomas, the center's dentist, said of the new office located at 6906 Madison St. "The kids and the parents have been so happy to not have to drive as far, because prior, they were going to Spring Hill or Dade City or Brooksville."
I got a look inside Premier Community HealthCare's new pediatric health center in #NewPortRichey. It offers a range of services, including medical and dental care, under one roof. Care is available regardless of patients' ability to pay. @BN9 #bn9pasco pic.twitter.com/jIrFrzJIYT

— Sarah Blazonis (@SarahBlazonis) July 9, 2021
That was the situation Shaquila Santiago said she was in. While she lives in New Port Richey, Santiago is a patient of Premier's dental offices in Dade City. She said it's easier to bring her children, Amaria Smith, 6, and Marquale Smith, 4, to the new center.
"It's nice. They did pretty good with him," Santiago said of Marquale. "I've had problems with other dentists with him, and he did pretty good here. He sat down, he let them check his teeth and everything, so it was pretty good."
Santiago said transportation isn't an issue for her family, and while the new location is convenient, she would be able to travel farther, if necessary. Doctors at the pediatric center said that's not always the case.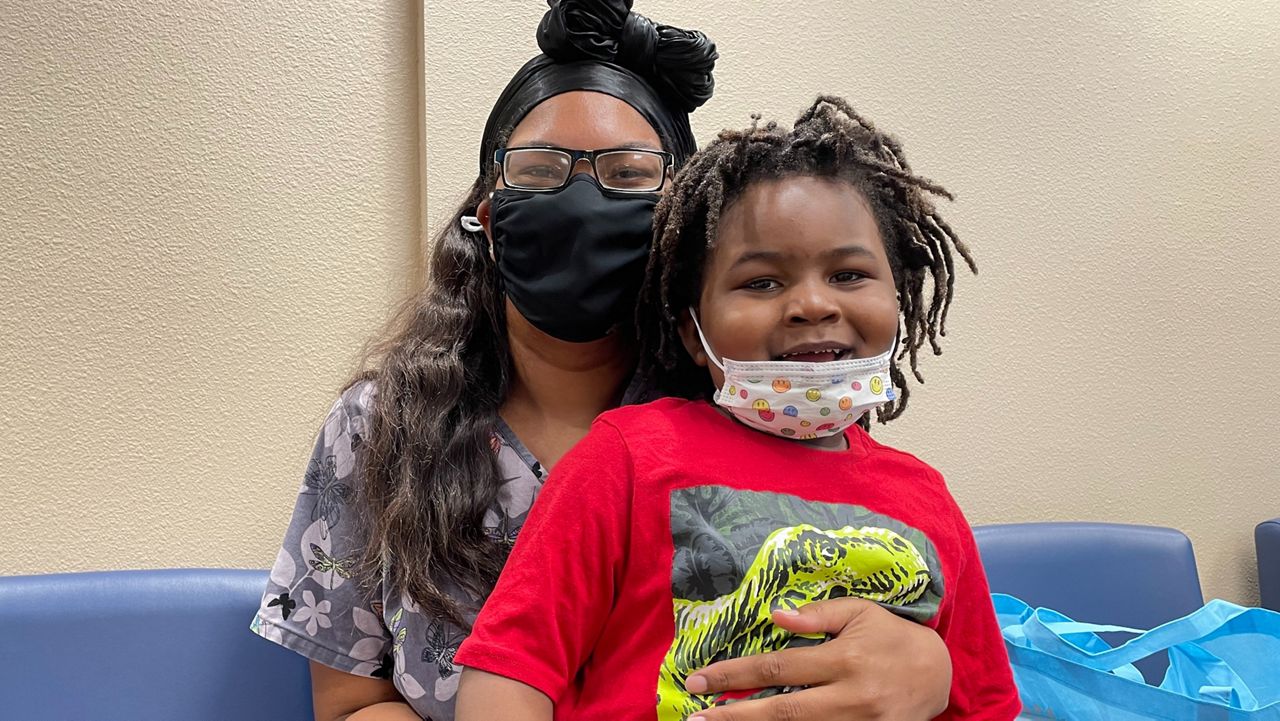 "It's always very difficult for the children to find care," said Thomas. "It can be hard to find a dentist's office that wants to see them, understands how they're different from an adult patient. So, having the parents being able to get to the appointment is always very important. The closer they are, the more likely they are to hold the appointments and to come in to actually get the work done."
According to the National Association of Community Health Centers, 29 million patients were expected to be served by health centers in 2019. Of those, 8.7 million were projected to be children. Most of those seen in 2017 had low incomes, and 82% of patients served in 2018 were uninsured or publicly insured through programs like Medicaid (48%) or Medicare (10%).
Doctors said removing barriers to regular check-ups and catching any issues early can have a ripple effect in young patients' lives.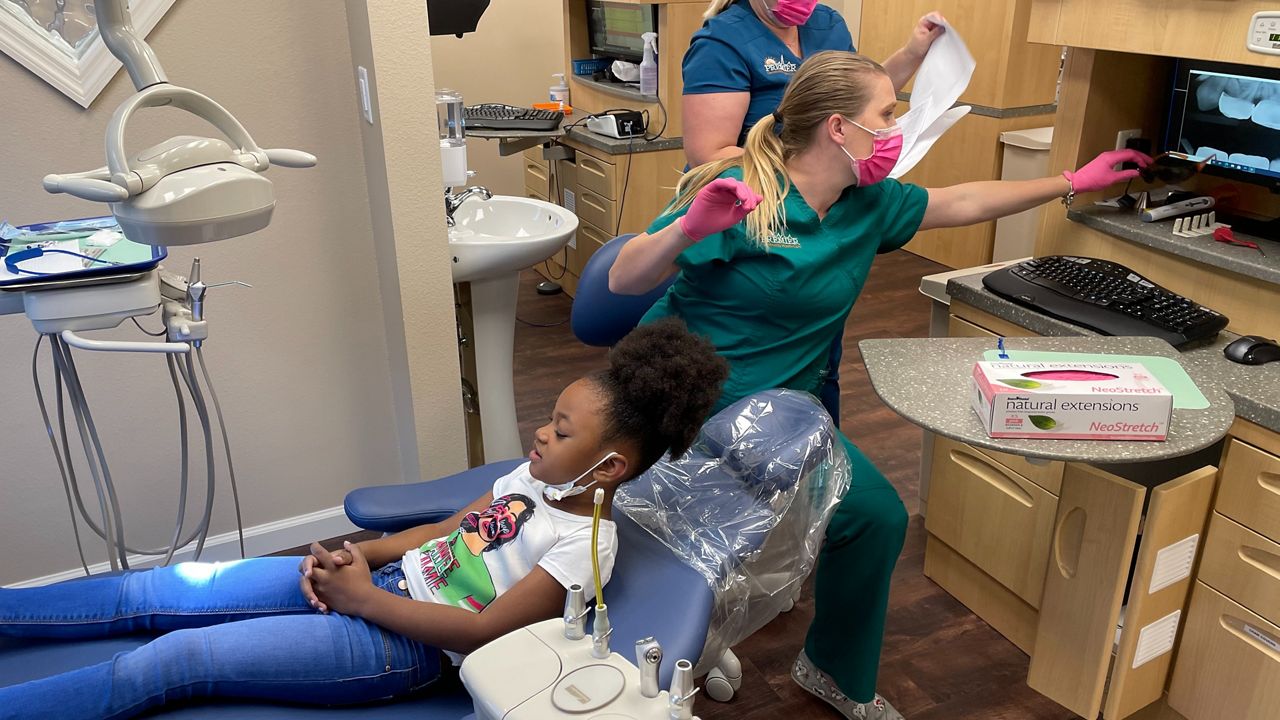 "Cavities are one of the main reasons why kids miss school," said Premier Community HealthCare Dental Director Dr. Jose Peralta. "With the opening of this office and two others that we're working on opening up, it's going to make it a lot easier for our patients to be able to get care sooner."
To learn more about the pediatric center or schedule an appointment, call (352) 518-2000 or visit the center's website.