PINELLAS COUNTY, Fla. — A popular Dunedin restaurant and parts of Pinellas County will soon become central characters in a brand new feature film.
"Our film is entitled 'A Taste of Love,' " said Lincoln Lageson, producer of the film.
That means Dunedin, St. Petersburg and Clearwater are getting a taste of the silver screen.
---
What You Need To Know
Dunedin restuarant Sea Sea Riders, other Pinellas locations featured in new movie


Movie 'A Taste of Love' to be featured on Hallmark Channel


Restuarant owner Sylvia Tzekas saw it is the perfect time to feature the eatery in a film
---
"It's extremely exciting, we're thrilled to be able to be part of it," said Sylvia Tzekas who owns Sea Sea Riders in Dunedin.
Tzekas is excited her restaurant is a temporary movie set.
"The tourists are finally getting to know Dunedin and the gem that we have here," said Tzekas. "We're able to expose it nationally."
The names of the restaurant and city will stay the same in this story line.
"Basically our story is a small-town chef who hits the big city and has a television cooking show and along the way she kind of makes her makes her way back home and gets re-energized," said Lageson.
Erin Cahill of Hallmark Movie fame and Jesse Kove of Cobra Kai play love interests.
"And our dad in this film is Marty Kove which everybody will remember from The Karate Kid franchise and the ever-popular Cobra Kai series," said Lageson.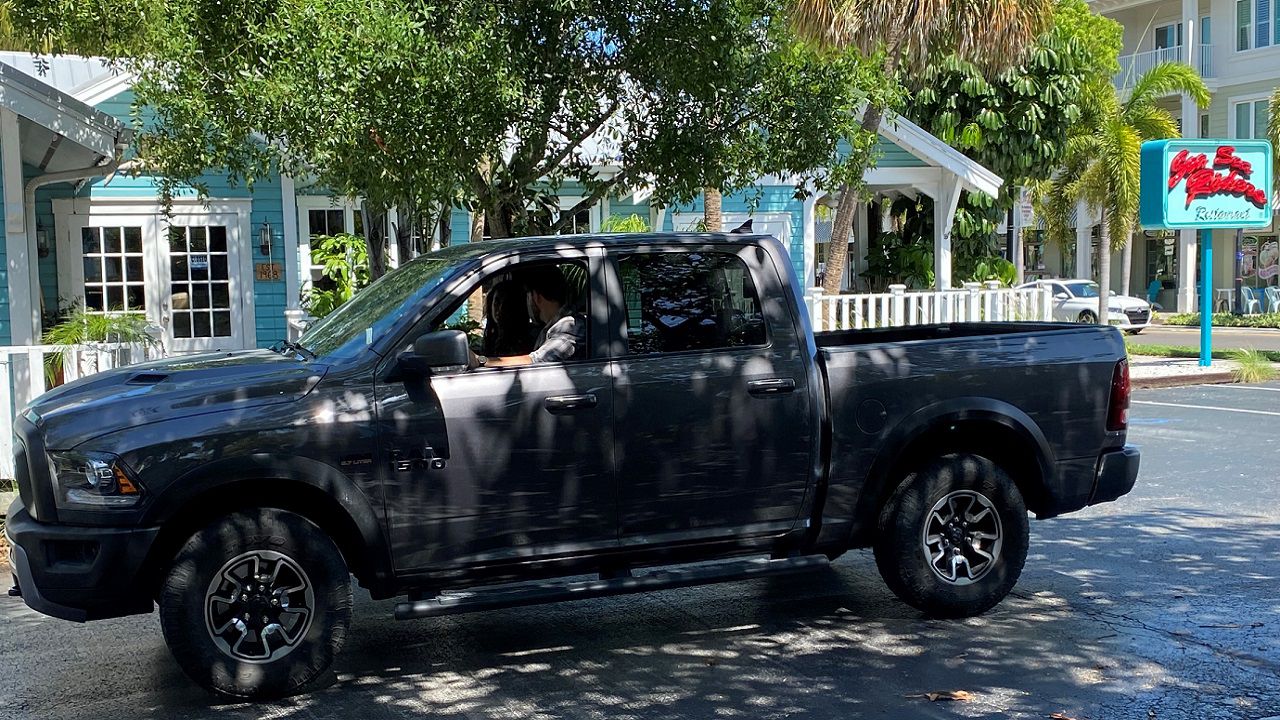 A popular Dunedin restaurant and parts of Pinellas County will soon become central characters in a brand new feature film. (Melissa Eichman, Spectrum News image)
The story is co-written and co-directed by Digital Caviar, a Tampa-based independent film company.
Hollywood producer, Lageson says they're embracing Florida and incorporating the Tampa Bay area into the story.
"You can turn the camera any direction and it's a beautiful shot," said Lageson.
The cameras will turn to local parks and hotels.
Tzekas says with the pandemic, the timing is perfect.
"We suffered just like everybody else and to have this as an opportunity to expose ourselves and let people know hey, we're still here through all this," said Tzekas.
As people begin to travel more, Visit St.Pete Clearwater hopes that exposure helps boost tourism.
"As they look at their desire to get back and travel and it calls to them and says that is a place I want to go," said Steve Hayes, President & CEO of Visit St. Pete/Clearwater but I think more importantly as well it's people who have come here before who haven't experienced different parts of our communities and say hey that's a new area I want to go discover."
Hoping others discover our community as we live in it and watch it on TV.
"The exposure in the community for our quaint town is just phenomenal," said Tzekas.