ELLENTON, Fla. — Three Bay students are the grand prize winners of a Wild 94.1 FM Back To School shopping spree worth $1,200.
The prize included a limo bus ride to Ellenton Premium Outlets and a special message from the Super Bowl Champions Tampa Bay Buccaneers.
---
What You Need To Know
Three Hillsborough and Pinellas County students won Back to School Shopping Spree


Prize included limo bus ride to mall and message from Tampa Bay Buccaneers


Each student had $400 to spend


Parents emailed Wild 94.1 FM about good deeds of their child to qualify
---
All that was needed to qualify for the contest was a parent's note documenting all the good deeds their child had completed over the summer.
"She maintained her academic honors, it was a challenge," said Tekisha Lane, mother of one of the winners, seventh-grader Zariah.
Students were chosed from Hillsborough and Pinellas County.
"I think I've overcome a lot," said Zariah.
Julie Halstead says her son Aden assisted her when she took custody of her niece during COVID-19.
"He's been homeschooled, gets up at 4 a.m. and goes to work with me," said Halstead.
Hailey Skidmore was also homeschooling to keep her special needs brother safe, according to her mother, Misty.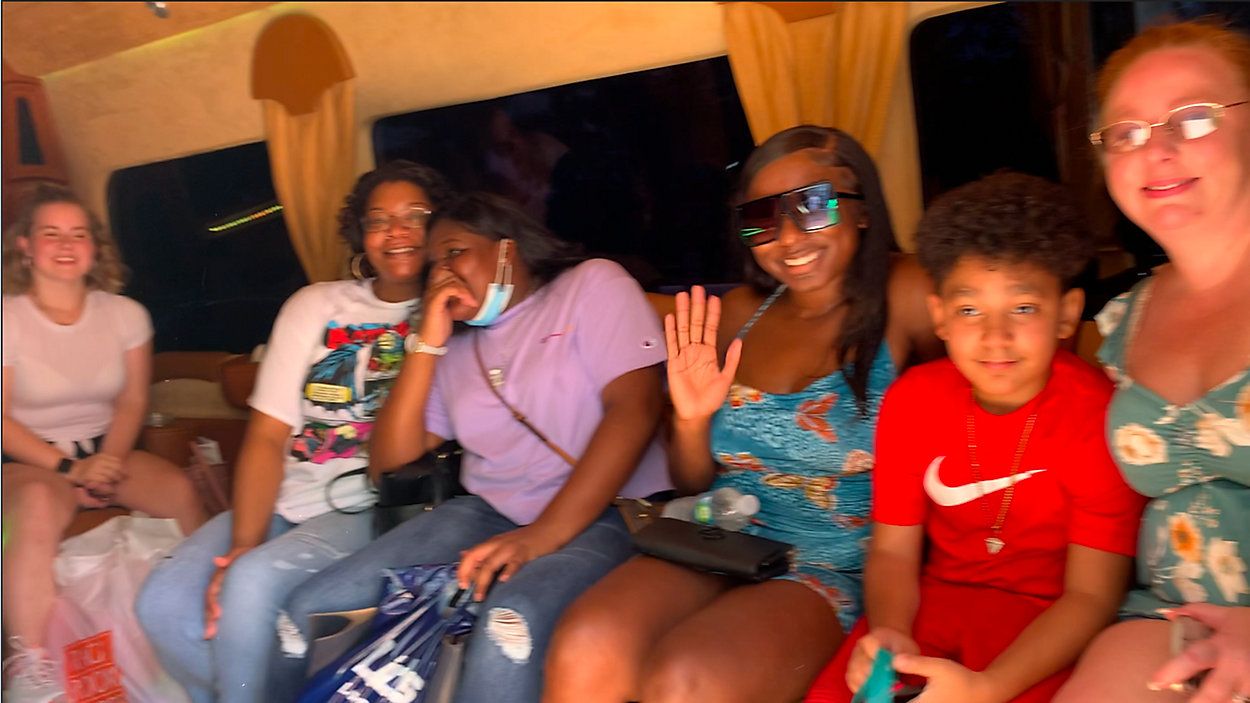 The students, from Hillsborough and Pinellas counties, were treated to a limo ride to the Ellenton Premium Outlets for their shopping spree. (Fadia Patterson, Spectrum News staff)
Each student had $400 to spend.
"it's good to have it for school and to be able to get ready," said Hailey.
Some spent the cash on absolute necessities while others got momentos.
Zariah bought a hat to go with an outfit she's creating to honor her late father.
"My father passed away 11 years ago and I got one in his name," she added.
Not all the cash went towards you typical school supplies.
"I like that Ice," said Aden Halstead.
A first and major expense for Aden whose parents say he could splurge after keeping his grades up despite a pandemic.
"When I was their age all I did was sleep," said 94.1. DJ Babs Littleton. "So, it's cool to hear about the great things the kids have done."