One of the country's most controversial abortion bills went into effect in Texas earlier this month.
The bill has encouraged lawmakers like Florida Senate President Wilton Simpson, to present their version of the "Heartbeat Bill" at the next legislative session.
Texas Senate Bill 8, also referred to as "The Heartbeat Act" has abortion supporters rallying in Florida to make voice their opinions.
"I have been fighting for women's rights for 40 years and I'm tired but I'm never going to give up," one supporter said.
More than a dozen of them, of different generations, rallied in front of Florida Senate President Wilton Simpson's office, chanting "What do we want? Abortion rights. When do we want them? Now."
Simpson has gone on record mentioning that a Texas-style bill is already in the works for the Sunshine State.
Linda Varonich joined the crowd. She told Bay News 9's Katya Guillaume, "Don't dictate to me what my reproductive life needs to consist of and granted at 68, I cannot bear nor did I ever want to and that was my choice."
The dozens who attended were hoping to hand deliver a binder of signed petitions to Senate President Simpson but when they arrived, they saw a sign on his window saying that he will not be in office, so instead, they wrote these post-it notes, some saying "Stop the ban," some saying "Abortion IS healthcare," in hopes that when he does return to his office, he will see their message.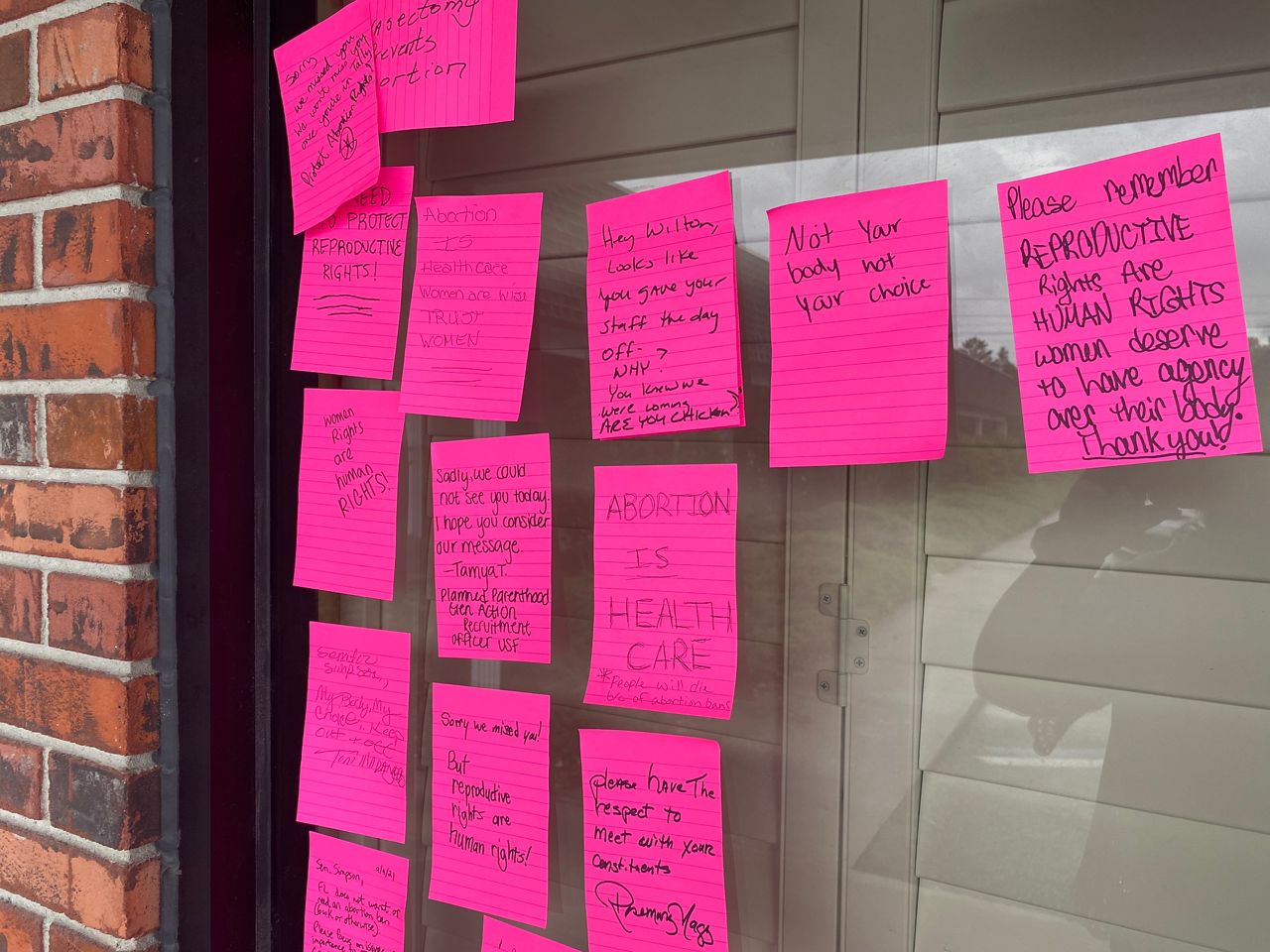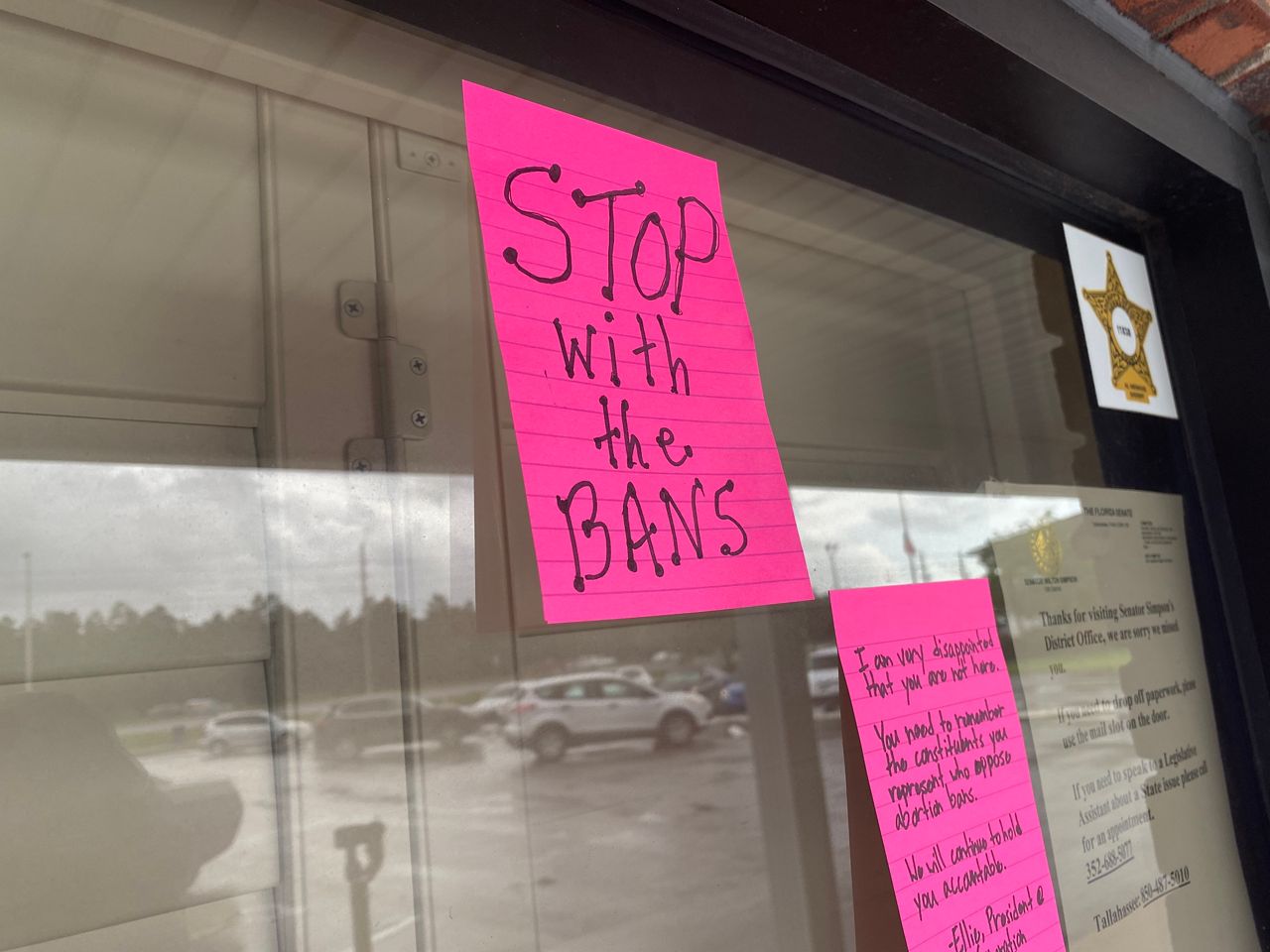 Ellie Levesque is a law student at The University of South Florida who is passionate about this bill.
"We have to hold our legislators accountable in Florida and tell them that we oppose this ban," she said.
Levesque said no matter the age, the decision should not be the government's choice.
"I'm working on law school applications right now," Levesque told Guillaume, "And I have a lot of very important dreams and goals for the future and for my professional career and my personal life and that would greatly interfere with that if I happen to get pregnant."
Bay News 9 did reach out to President Simpson's office for an interview and received a statement saying in part, the "Texas law represents a new approach and the fact that the supreme court didn't block it from taking effect is encouraging."
The statement continues to say "He does not support the provision of the Texas law that includes financial incentives and that Florida law has made exceptions for rape and incest."
Levesque said that it's not enough, "It's absolutely not enough. We need to have reproductive healthcare access for everyone."
Lawmakers plan on bringing up the topic when they began to meet in 2022.