CITRUS COUNTY, Fla. — The Citrus High School community celebrated in a different way Friday night as friends and family members of football player Antonio Hicks came together to remember the young star after he suddenly passed away earlier this week at football practice.
---
What You Need To Know
---
His friends and teammates said Hicks, whom many called "Tony," was loved by so many.
They say they do not know anyone that the Citrus County native wasn't kind to, wasn't friends with, or wasn't nice to. That was the kind of person Hicks was.
For them, this moment is unreal.
"I knew Antonio loved a lot of people and a lot of people loved Antonio," Lakesha Harrison said about her son. "But it's like normally 'Oh your Antonio's mom' and it's like now, wow."
Antonio was just 16 years old, a bright young man and a better athlete.
McKinley Franklin said it was a pleasure coaching and guiding Hicks on the football field every day.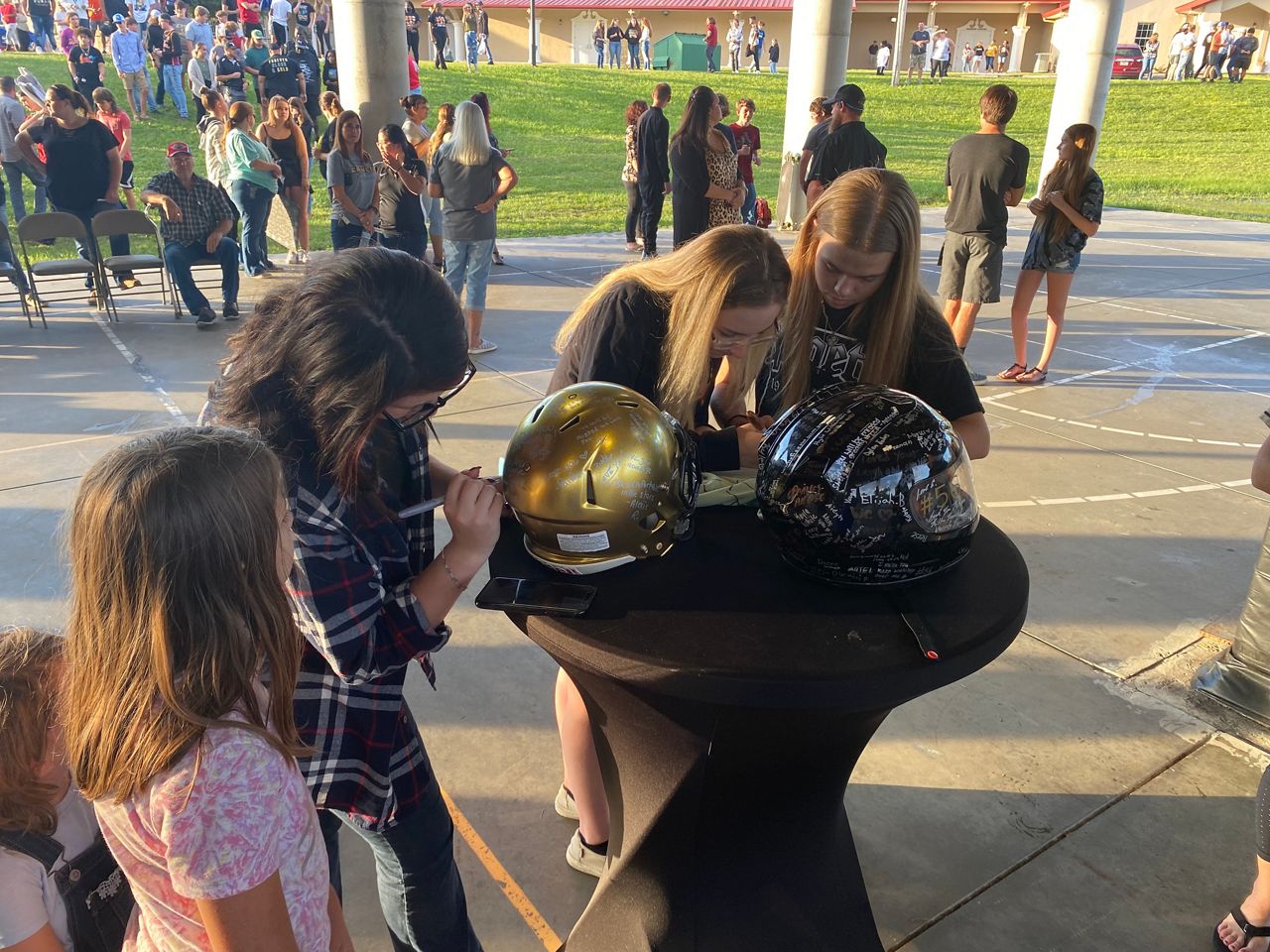 Fighting back tears, the Hurricanes head coach said, "It's not often that a freshman can go on a varsity football field with the game of speed. He was a beast and I can humbly say that if it wasn't for God preparing for him to go, he is the GOAT (Greatest of all time)."
His father Henry Hicks embraced his son's coach and thanked him for his guidance.
"Coach, I want to thank you, we want to thank you," Hicks said. "We know you tried to do everything in your powers, everything. Believe that."
Henry Hicks said his son died doing exactly what he loved doing and added that while the pain will still be there, the family will rely on their faith to push them through.
"It could've happened at any given time," Henry Hicks continued. "Antonio's been doing this since he was 7 and a half, 8 years old. God called him home, you know why? Because he's a shining star."
His cause of death has not been made public.
Funeral services will be held at Cornerstone Baptist Church in Inverness on Saturday Oct. 9, at 1 p.m.
The coaches have also set up a GoFundMe account on behalf of the Hicks.
GoFundMe.com, or any other third-party online fundraiser, is not managed by Spectrum Bay News 9 or Spectrum News 13. For more information on how GoFundMe works and its rules, visit http://www.gofundme.com/safety.​