HERNANDO COUNTY, Fla. — Since Hernando County was established in 1843, less than 50 women have held a political position in the county.
The Empowering Women Leaders Political Action Committee is working to change that by bringing current female leaders of all backgrounds together to inspire the next generation.
For Dunedin High School Assistant Principal Stephanie Davis, the day starts bright and early, not with coffee but with a cup of hot tea. With her busy schedule, she says she usually doesn't have the time to sit and enjoy it at home, so it goes into a to-go cup and then she's out the door and on her way to school.
While she is now in Pinellas County, Davis taught in Hernando County before making her way to the assistant principal position with the Falcons.
Her natural ability to lead has led to her position at Dunedin High School.
"I just saw there was something in the education system that I wouldn't say broken but just needed a little help," Davis said. "When I got the opportunity to go through the training and become an administrator, I realized I can help so many more kids outside of the classroom."
That includes making sure each student has what they need or just checking out the grounds.
Because of her leadership, Davis has been chosen to be one of the keynote speakers for the Hernando County Empowering Women Leaders Political Action Committee summit on Oct. 23 in Spring Hill.
Bay News 9's Katya Guillaume asked her how being in that position allowed her to try to inspire them to do the right thing and be leaders in the community.
"I guess it's everyday things that they do," she said. "If I can be a part of these young adults, four years from the time they hit ninth grade to the time they graduate, we're making them into the next generation who's going to be running this world."
While the percentage of women working as principals has increased since the 1990s, there is still work to be done.
"If you look at the executive level positions, especially like in education, the majority of the educators are women," Davis said. "But once you get to the executive position, its majority men. We have to look at the reasons why but we also have to look at the fact that we can't stop, we can't let that stop us from wanting to go further."
She's hoping to share that knowledge with future leaders and help bridge the gap between men and women holding leadership roles in the future.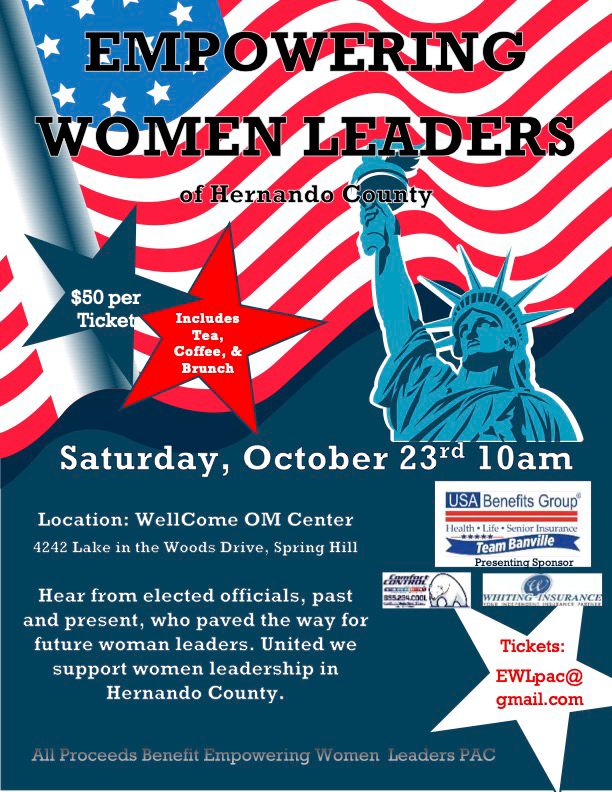 Here are some statistics provided to Bay News 9 from the committee:
U.S. Overview
Women are 51% of the population in the U.S. but make up only:
24% of the U.S. Senate
27% of the U.S. House of Representatives
30% of statewide elected executives
31% of state legislative seats
23% of mayors in cities with populations over 30,000
For certain demographics, the numbers are even worse. Women of color, Republican women, young women, and low-income women are especially underrepresented.
In 2021 women of color only make up:
36% of the women serving in Congress
18% of the women serving as statewide elected executives *26% of female state legislators
37% of mayors in the nation's 100 largest cities
In 2021 Republican women only make up:
33% of women serving in the U.S. Senate
26% of women serving in the U.S. House
33% of women serving as governors
31% of women state legislators