NEW PORT RICHEY, Fla. – The Lighthouse for the Visually Impaired and Blind held its annual prom for members of its teen program Saturday night.
"Every transition is always a little bit emotional, especially for our instructors who have been with them every single day for years. So, seeing them grow up is definitively an emotional time for us," said LVIB CEO Stefanie Pontlitz.
The event was held at Lighthouse headquarters, but before the party got started, teens were treated to a little pre-prom pampering.
"I'm really excited about tonight," Jole Hope, 16, said as she sat down in Cosmetology Instructor Stephanie Olson's chair at Bene's Career Academy.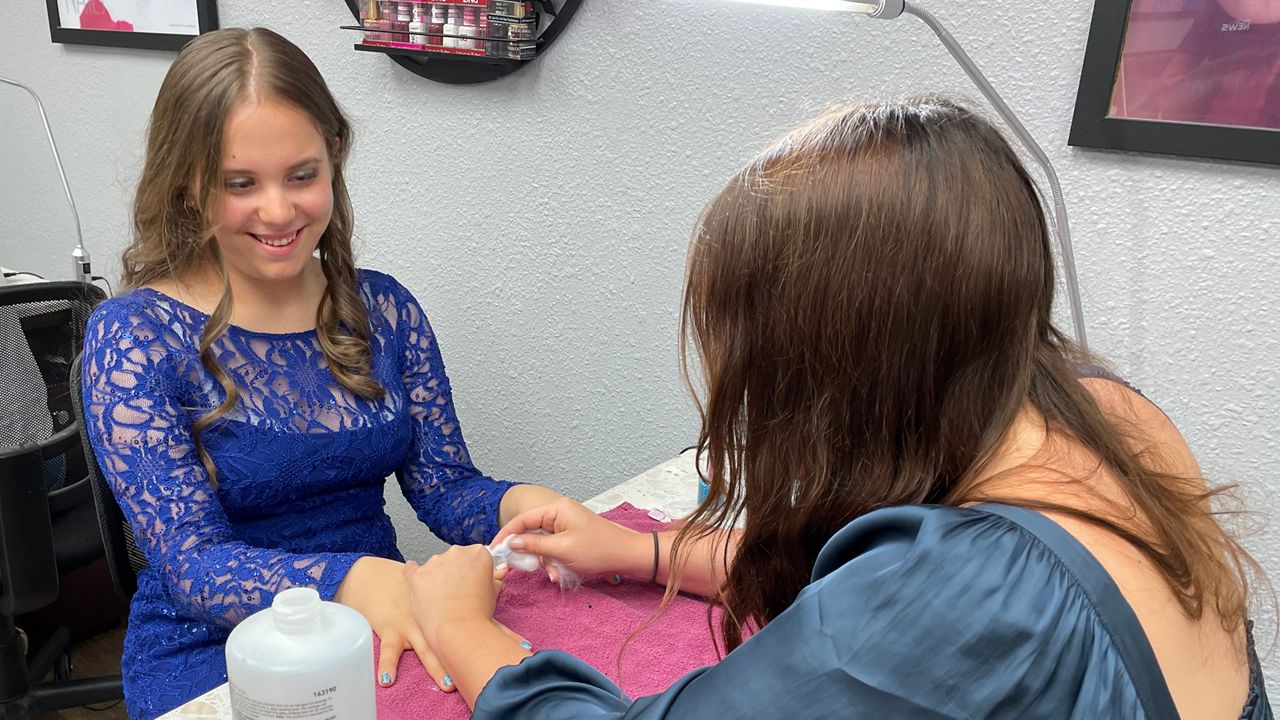 Bene's students and instructors did the girls' hair, makeup and nails while the guys ate pizza and listened to music at the Lighthouse.
Hope said she began coming to the Lighthouse when she was 12 years old to help with her optic nerve hypoplasia.
"I have to see things really, really up close. Like, if I'm looking at a book or a computer, sometimes I have to see things super up-close," Hope explained. "The Lighthouse has really developed a lot of important skills, such as self-advocacy, how to cook and to cut things safely, of course learning how to use good sense and practical judgment - a lot of important life skills."
Jeovanny Diaz, 16, said he began receiving services at the Lighthouse around age six due to his glaucoma. He said it's been an important part of his life.
"You can make friends, helps you learn more," Diaz said of LVIB.
Diaz and Hope each said this is their second Lighthouse prom. Participants got the red carpet treatment, getting dropped off at the prom in a limousine and greeted by applause from Lighthouse staff. Inside, there was dinner, music and dancing.
Pontlitz said the prom was canceled during the pandemic. While it returned last year, only teens from LVIB were invited.
This year, there were 28 attendees, including from the organizations New Vision for Independence, serving Lake and Sumter Counties and The Villages, Lighthouse Vision Loss Education Center, serving Sarasota, Manatee, Charlotte, Desoto, and Highlands Counties, and Lighthouse for the Blind of the Palm Beaches, serving Palm Beach, Martin, St. Lucie, Indian River, and Okeechobee Counties.
Anyone who'd like to sponsor a teen for next year's prom can reach out to LVIB by visiting https://www.lvib.org/