TAMPA, Fla. — A Hillsborough County referendum asked voters whether they would help fund a Hillsborough teacher pay raise.
In Hillsborough County with rising higher property taxes, the same type of ballot initiative for teacher pay failed with a vote of 109,444 saying no and 108,492 saying yes.
A recount is possible.
"We will let our legal council work with the supervisor of elections to determine whether or not a recount needs to take place," said Hillsborough County Superintendent Addison Davis.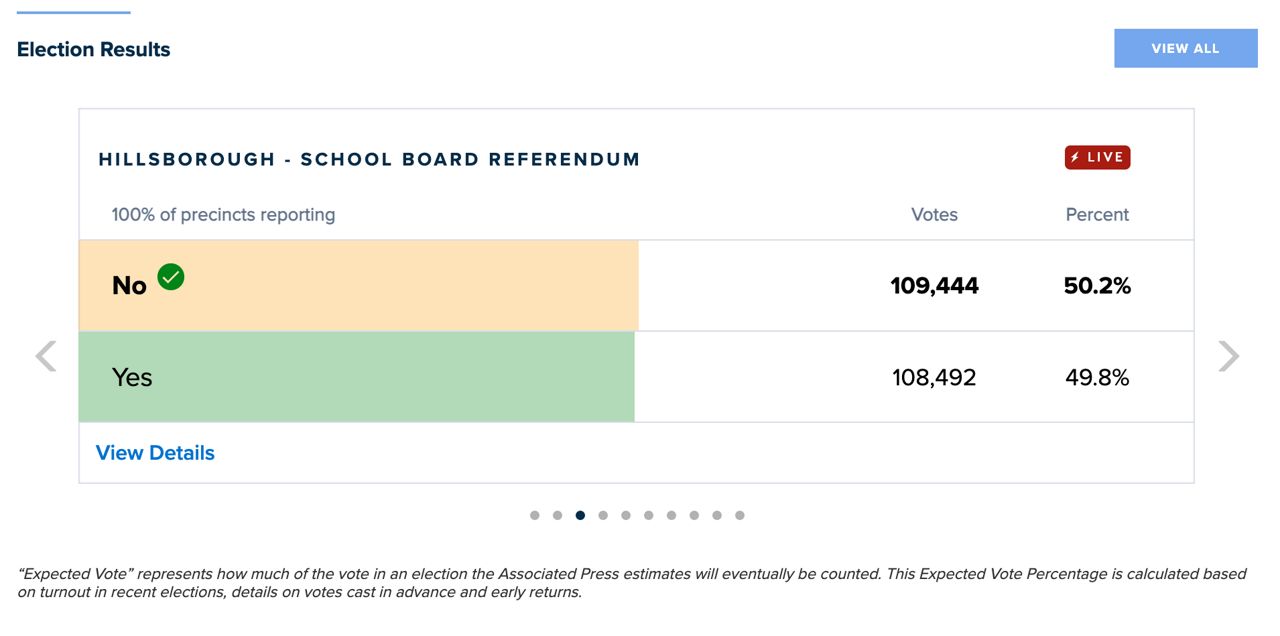 The ballot question didn't get a lot of attention.
In fact, just last month when District Superintendent Addison Davis visited a high school in Riverview to talk about the referendum, less than two dozen people came out.
With inflation in Hillsborough County at 11 percent and the district's past issues with finances, the referendum was a tough sell.
But four years ago, the district did win a ballot measure to raise sales taxes to help fund school repairs and building upgrades.
For more election results from Tuesday night, click here.