TRINITY, Fla. — Round 1 of high school football is in the books and now Bay area teams left are one game closer to bringing the FHSAA hardware home.
Mitchell High School faced a tough Springstead team but now will take on another big challenge, facing a team they've never played before.
Hard work never stops on the Mustangs practice field, there's a championship title on the line, and they have their eye on it.
"If you look at the team, you know the Mitchell team that played Springstead last week is instead of the Mitchell team that played, you know, East Lake at the beginning of the season. You see these huge strides that these guys have made," said Coach Andy Schmitz.
After falling in the quarterfinals last year and coming up short in the regional finals in 2020, the Mustangs are even more eager to take it all the way this year. But it's going to take some more work.
"Make big plays, play physical, be disciplined," said senior quarterback and safety Chris Ferrini.
"I feel like it's best if we just keep doing the same things we've been doing every week, not change anything up, try and stay exactly how we were and we're all going to play the best game we've ever played," said senior inside linebacker Jacob Levake.
"Our kids have done a really good job of just kind of buying into the expectations and the culture, and just kind of treating it and the way Mitchell High School treats a football game," said Schmitz.
They're going to rely on what they've been doing so far this season to pull them through against a tough Lakeland team, a team they've never faced before and one sitting at 10-0 at this point in the season.
"They have a lot of speed, a lot of skill. We just have to stop their skilled players," Levake said.
"We feel like we can play with anybody so we're gonna, you know," Schmitz said. "We've got to play, we got to be physical, it's gonna be a physical football game that we've got to be able to control the ball and maintain the ball. You know, keep long drives going, I think that's really important."
Even more so for the seniors who are not ready to close out this chapter.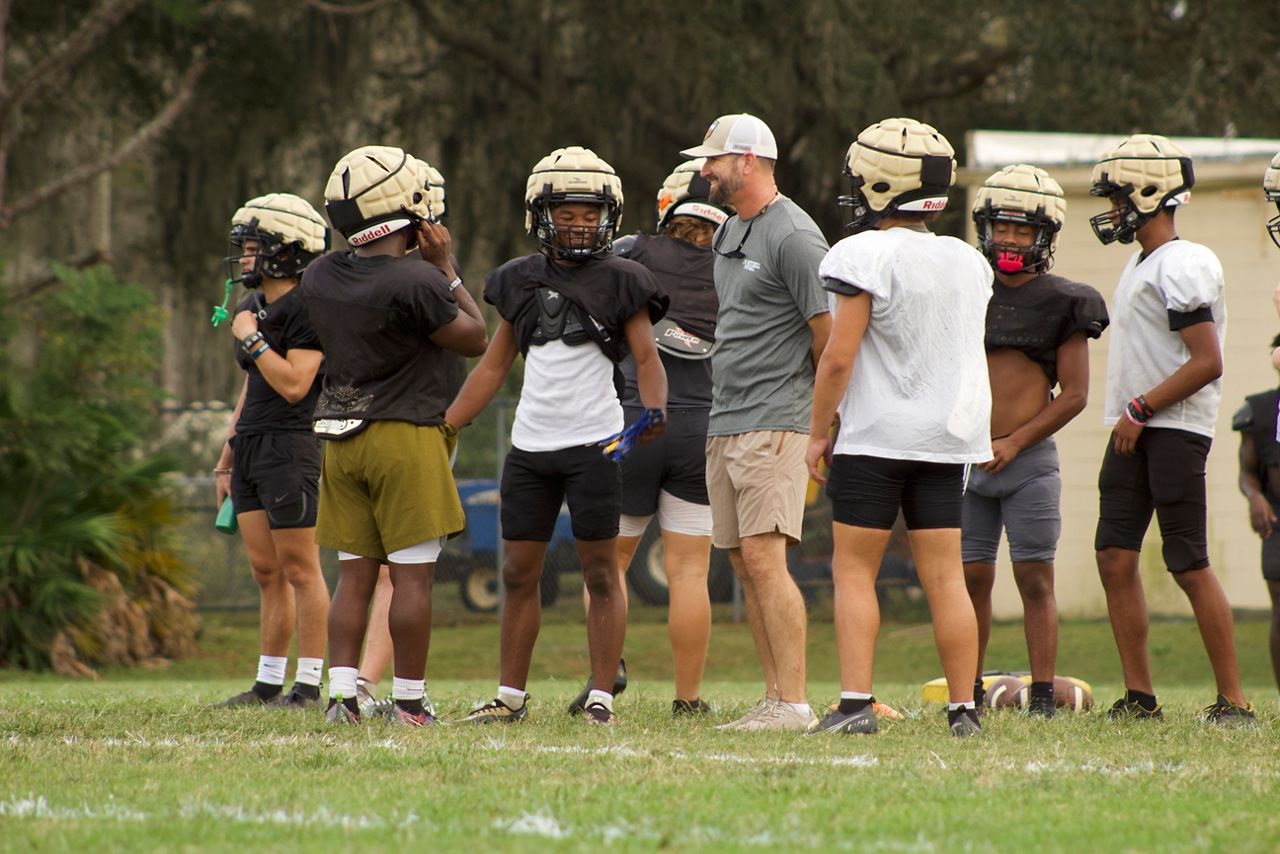 "It always means a lot, but it means more because it's my last game. Any playoff game from now it can be my last game. So just means a lot," Ferrini said.
In the past when they've made it this far they were the top seed, but Friday, they'll come in as the underdog.
Schmitz said he told his team in January that great programs practice on Thanksgiving. The schedule; wake up, practice, and then sit with the family for dinner. He said the guys really want to tell their families that they have practice on Thanksgiving Day but that won't happen until they take care of business on Friday.