OCALA, Fla. — When people think of Central Florida, what often comes to mind are the area's many theme parks and attractions — places that draw thousands, even millions, of visitors from around the world.
---
What You Need To Know
Paradise Park was open from 1949 until 1969


The park, located in Silver Springs, was an attraction for Black people during segregation


It featured amenities such as glass bottom boats, swimming and recreational facilities


Cynthia Wilson-Graham started researching Paradise Park after seeing a black-and-white photo from the park
---
Before the theme parks, Florida had roadside attractions such as Silver Springs, but during the segregation-era South, those places weren't welcoming to Black people.
Paradise Park, however, was one of the few tourist attractions available to Black people. It opened in 1949 and was a counterpart to Silver Springs. Although both parks shared the same river, they were separate.
At Paradise Park, Black people had access to many of the same amenities that were offered at Silver Springs, including glass-bottomed boats, a dance pavilion, sand beaches, swimming and recreational facilities.
For a place that attracted about 100,000 visitors annually during its 20-year existence, not much has been shared about the history of Paradise Park.
Cynthia Wilson-Graham, who lives in Marion County, co-authored the book "Remembering Paradise Park: Tourism and Segregation at Silver Springs." Prior to working on the book, she like so many others, had never heard of Paradise Park.
"I was at a meeting at Howard Academy, and there was a picture posted across the hall in the office of all these women and men on a boat who happened to look like me," Wilson-Graham said. "And I wanted to find out where this place was, because I had been to Silver Springs several times but I did not know anything about Paradise Park."
That picture led Wilson-Graham on a decade-long journey researching the history of Paradise Park. She talked to older members of the community and visited different libraries across the state in search of information.
"When I started researching Paradise Park, there was nothing online that was available," Wilson-Graham said.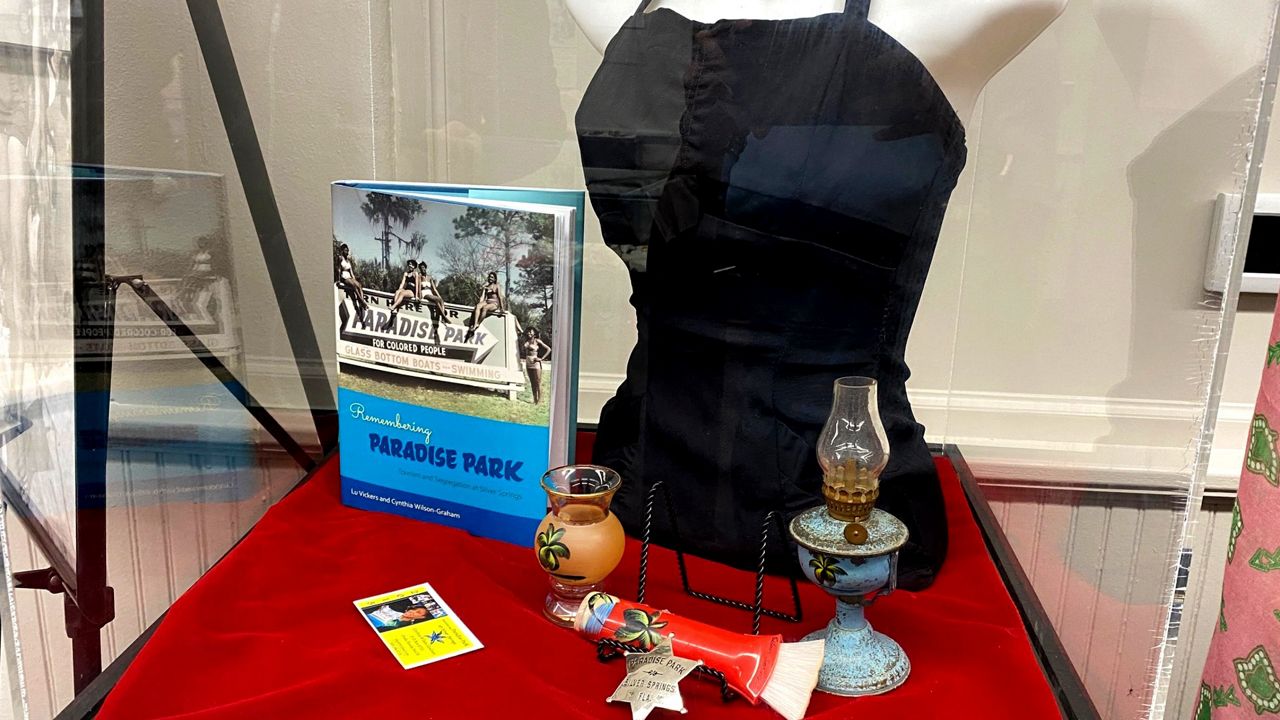 A collection of black-and-white photos and artifacts from the park are on display at the Black History Museum of Marion County inside Howard Academy Community Center. The pictures tell the story of the people who visited and worked at Paradise Park.
"This is Robert Thomas," Wilson-Graham said, pointing to a picture of the park's lifeguards. "He was the first Red Cross-trained lifeguard and he also taught swimming lessons at our public swimming pool."
The park was also the place for community events, including picnics, worship services and a beauty pageant put on by the local American Legion.
The park quietly closed in 1969 once Silver Springs was integrated. The buildings and other facilities at Paradise Park were torn down.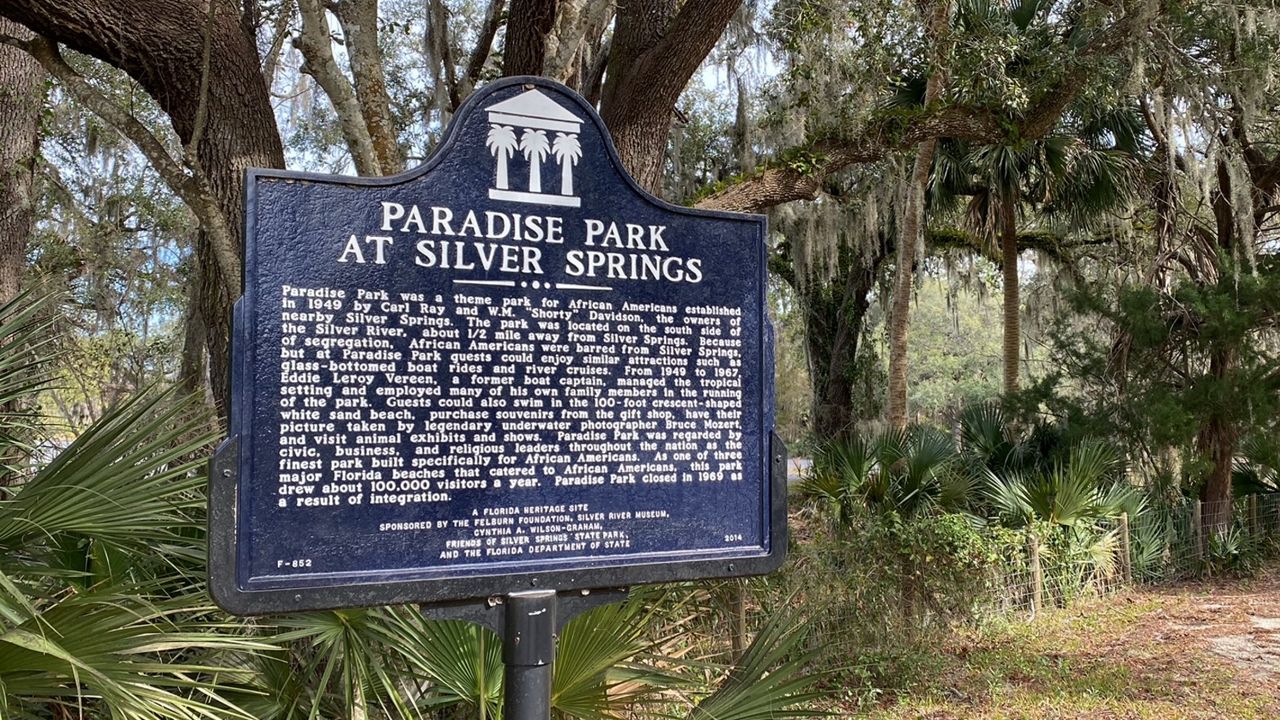 In 2015, just outside the former entrance to Paradise Park, a historical marker was installed to mark it as a historical heritage site. The marker features an inscription that details the significance of the park: "Because of segregation, African Americans were barred from Silver Springs, but at Paradise Park guests could enjoy similar attractions such as glass-bottomed boats and river cruises."
Wilson-Graham said she would like to see the former Paradise Park area developed so that everyone can enjoy that section of Silver Springs.
"It wasn't just a Black park or 'for colored people only,' she said. "It was a lot more than that before the park was established and closed."