TAMPA, Fla. —Stephanie Beaver has always been attached to her chair. She was born with Spina Bifida, a birth defect that is keeping her paralyzed from the waist down for the rest of her life.
Despite that, for the past 10 years, she's found joy in working out.
"It was just traditional gym workouts; same routine every day so about three years ago is when I started CrossFit," said Beaver.
CrossFit AERO is a gym in Pasco County that offers an adaptive program for people like Stephanie, on top of their regular programs.
Ellaine Sapin-Ancheta is a physical therapist and spearheads the program here.
"We're all just people working out together. It may look different for everybody but at the end of the day, it's all about having fun and getting a little bit more fit," she said.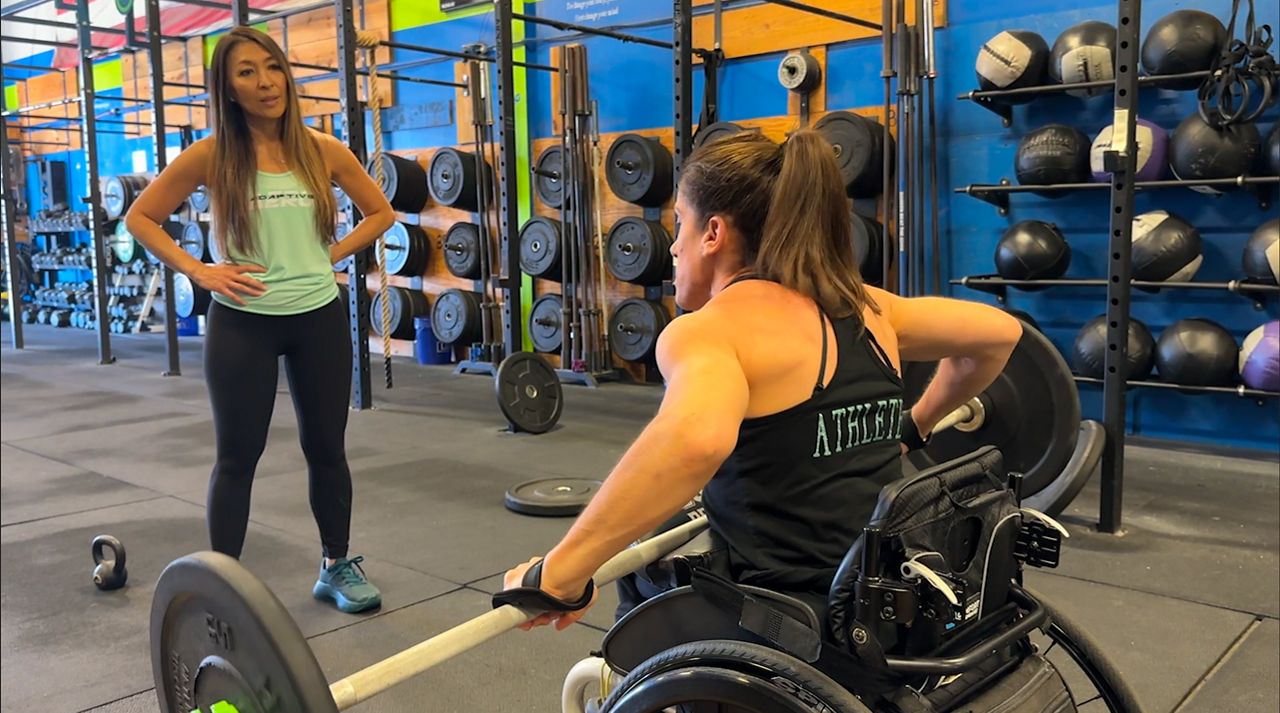 Sapin-Ancheta added, "We integrate the CrossFit movements and kind of blend those two principals together to gain independence not only at home but as well as the gym."
Helping those who do what they love, without limitations is her passion.
"Seeing my adaptive athletes be able to just fit right in," she continued, "the community welcoming them, it's probably one of the most rewarding things that I can do."
Just 3 years ago, Stephanie couldn't lift certain weights.
Beaver mentioned, "I had no core strength, at all. That's why I couldn't deadlift off the ground because I just didn't have the ability to sit myself back up.
"She would kind of fall over," Sapin-Anchetta recalled. "But now, she can use both hands and pick herself off on the side of her chair or in front of her."
Beaver, "I've always had the arm strength, it's just the core strength that needed to be built up and that's what I had never been able to work on my own to do before."
CrossFit has not only given Stephanie the ability to do everyday things better and easier than before.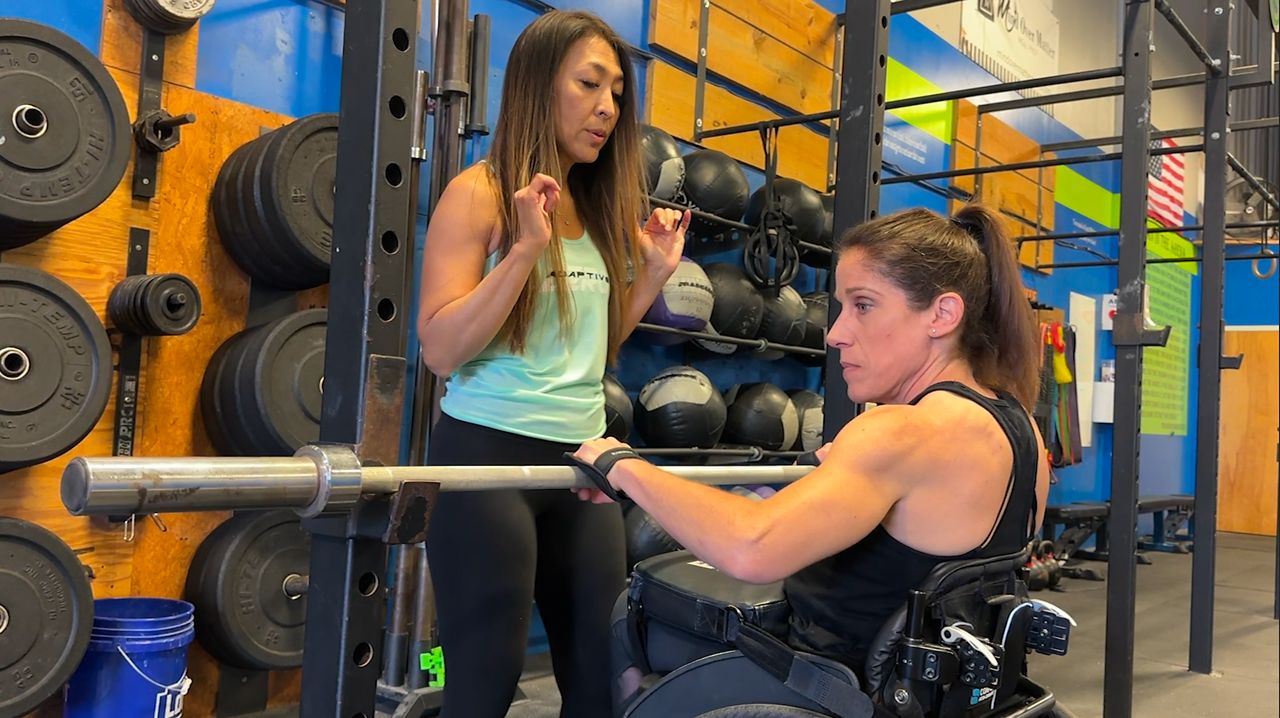 Beaver said it's allowed her to turn what was once a hobby into a sport that she's competing in.
"Just decided over the summer to sign up for the Atlantic Coast Classic in Daytona, that was my first competition and then from there I always heard about Waterpalooza since I started CrossFit, that's one of the biggest competitions there is," she said.
She placed second in the seated adaptive division, something she still can't believe. "It's crazy, I never thought I'd doing anything like this."
All because she wheeled into CrossFit three years ago and met Ellaine and her team.
Right now Beaver is training for the Wheelwod games, which she said, in the adaptive community, is a large competition to be able to participate in.