If you think that our weather does not seem normal right now, you are correct.
You may have heard us use the phrase "reverse summer pattern" on Bay News 9 to describe our weather this week. It refers to the timing of our daily showers and storms.
In a "normal" pattern, we typically have some east component to our wind. That's often the case both at the ground and aloft.
This is usually due to the position of a persistent summer high pressure area. Usually, this covers much of the Atlantic and is to our northeast. That allows an east or southeast wind to be the prevailing wind flow.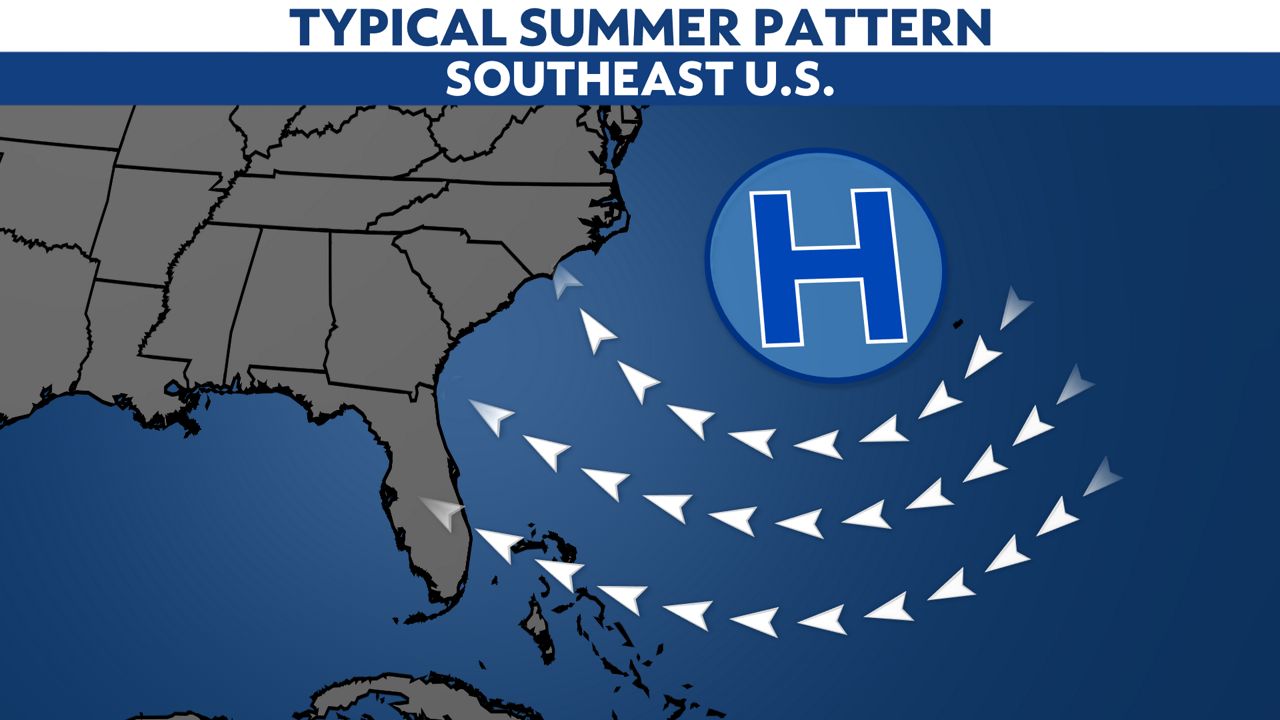 Under that pattern, here on the west coast of Florida, we begin the day with sunshine. As things heat up, the sea breeze forms and moves inland just a few miles. With the normal east or southeast wind and deep moisture in place, scattered showers begin in the morning on the east coast of the state and then move westward into our area.
Those showers get enhanced by the late afternoon in our area after we have heated up. The sea breeze front acts to provide extra lift in the atmosphere.
This pattern is not the most common for us. Especially in the summertime, the direction of the prevailing wind determines the weather pattern, including the timing of thunderstorms, across Florida.
The pattern started mid-June when low pressure formed over the middle of the Gulf. This low eventually became Claudette. The counterclockwise flow around the low caused a southwest wind over the Tampa Bay area. Now that Claudette moved away, a cold front will drift into the Southeast U.S. This feature will reinforce the southwest wind pattern here through midweek.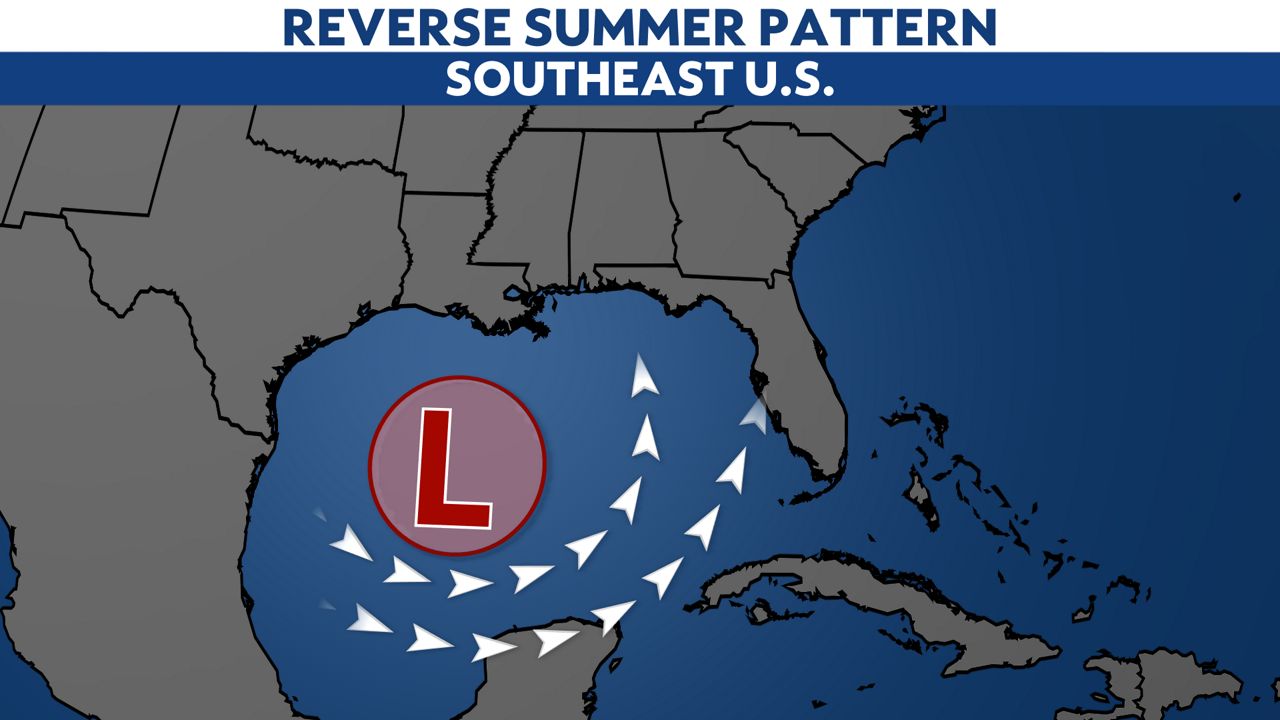 High pressure has shifted to the south. When Tropical Storm Claudette moved across the Southeast United States, it reinforced a trough in the upper atmosphere over the Southeast. This sets us up with a fairly well-established west or southwest wind pattern. So, the result is the opposite of the "normal' pattern.
With the west wind, we get the showers in the Gulf to move onshore in the morning. Then, they march steadily across the state and become enhanced on the east coast with the sea breeze there. Sometimes, the east coast sea breeze front can move far enough inland that Polk County can get some more intense storms in this pattern.
This week's pattern has some nuance to it, as well. The flow aloft out of the southwest has brought some extra mid- and high-level moisture, which has kept clouds around. This also delays the initiation of our inland storms as it takes a few extra hours to heat up and destabilize the atmosphere.