It's been an active 2021 hurricane season, but some dust from Africa may put the brakes on future development - at least temporarily.
The Atlantic hurricane season has already seen five named storms and one hurricane. Three storms have already made landfall in the United States (Claudette, Danny and Elsa).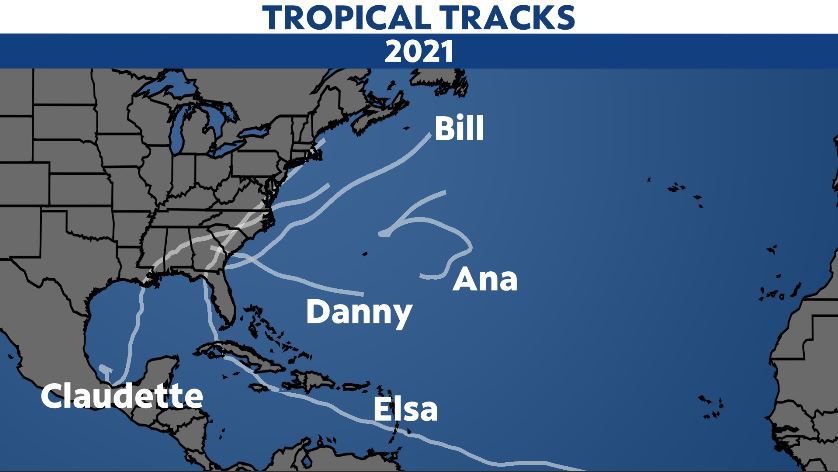 It is also the earliest five named storms have formed in the Atlantic on record.
But things are beginning to change in the tropical Atlantic.
Dust from the Saharan desert is now blowing off the West Africa coast and into the open Atlantic.
This dust, called the Saharan Air Layer or SAL, climbs into the upper atmosphere and travels thousands of miles. This dust helps suppress tropical systems by drying out the atmosphere.
This drying out hurts tropical waves attempting to organize and can even dissipate systems by starving them of moisture.
While the Saharan dust has been present for the last several weeks, the first significant batch of dust is rolling across the Atlantic this weekend.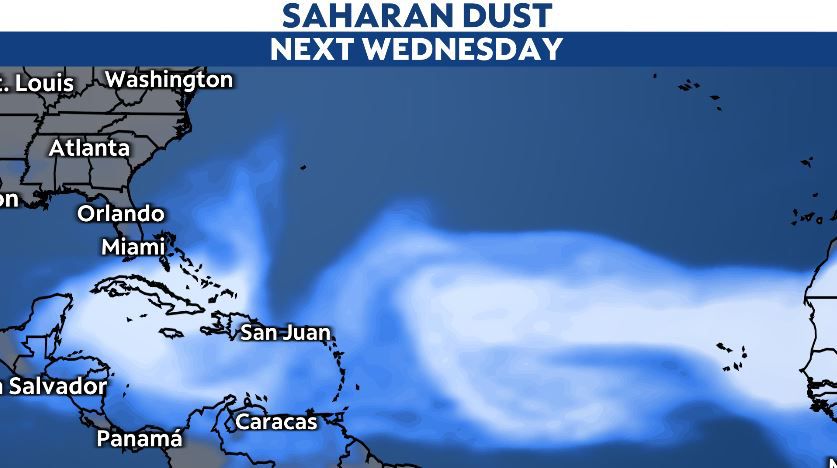 Forecast models indicate the dust will likely remain in place across the open Atlantic and Caribbean for much of this upcoming week, keeping a lid on any potential tropical development.
This will put a pause on our active hurricane season for at least the next 5-7 days.
Some of the Saharan dust may also head towards Florida.
This dust sits so high in the atmosphere that the only noticeable difference is a hazy sky and very vibrant sunsets.
The Saharan dust won't last forever, and likely tropical waves capable of becoming systems will return in late July or early August.
So as the tropics calm down the next several days, you can thank our pal SAL for limiting activity.