Mindy made landfall in the Florida Panhandle on Wednesday, September 8, bringing heavy downpours and strong winds.

It made landfall at St. Vincent Island, near Apalachicola, shortly after 8 p.m. Central Time Wednesday evening as a tropical storm with sustained winds of 45 mph.
Mindy started as a disturbance in the southern Caribbean on August 30. It moved northwest, entering the southwestern Gulf of Mexico, then quickly moving northeast over the warm Gulf of Mexico waters.
The system was designated a tropical depression just off the coast of the Florida Panhandle on September 8, quickly intensifying into a tropical storm upon landfall.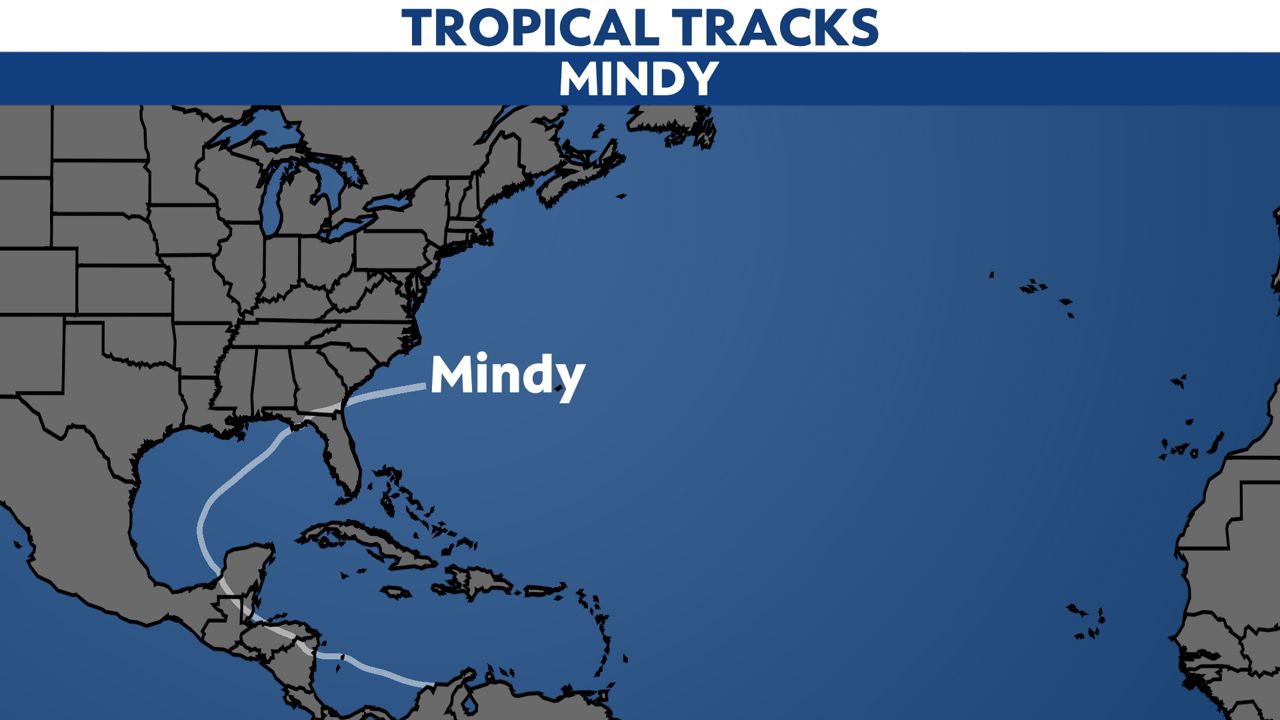 Mindy brought heavy rain, flooding and gusty winds to parts of northern Florida, Georgia, and South Carolina.
It weakened to a tropical depression over northern Florida on September 9 before being designated post-tropical on September 10 off the Southeast coast.