A Coastal Flood Warning is already in effect for portions of the Bay Area ahead of Sunday's storm.
A powerful winter storm will impact the Southeast this weekend, bringing severe weather to parts of Florida and significant snow showers to the southern Appalachians.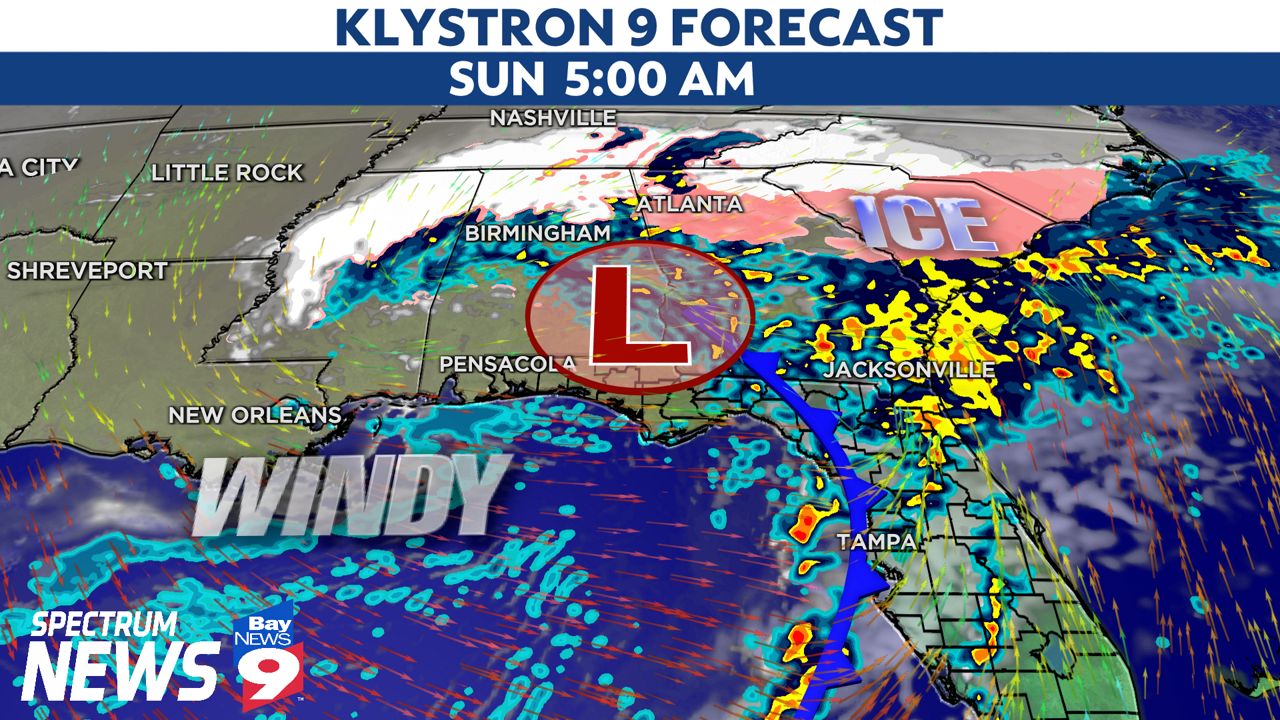 The storm center will track well north of Tampa Bay, but it will swing a strong cold front our way Sunday morning. This will result in thunderstorms, some of which could be strong or severe, gusty winds and the risk of coastal flooding.
It's one of the strongest fronts to move through the Bay Area this season. The timing of the front appears to arrive Sunday morning with a line of showers and thunderstorms.
Widespread severe weather isn't anticipated at this time. However, a few storms may become strong to severe, with high winds and an isolated tornado.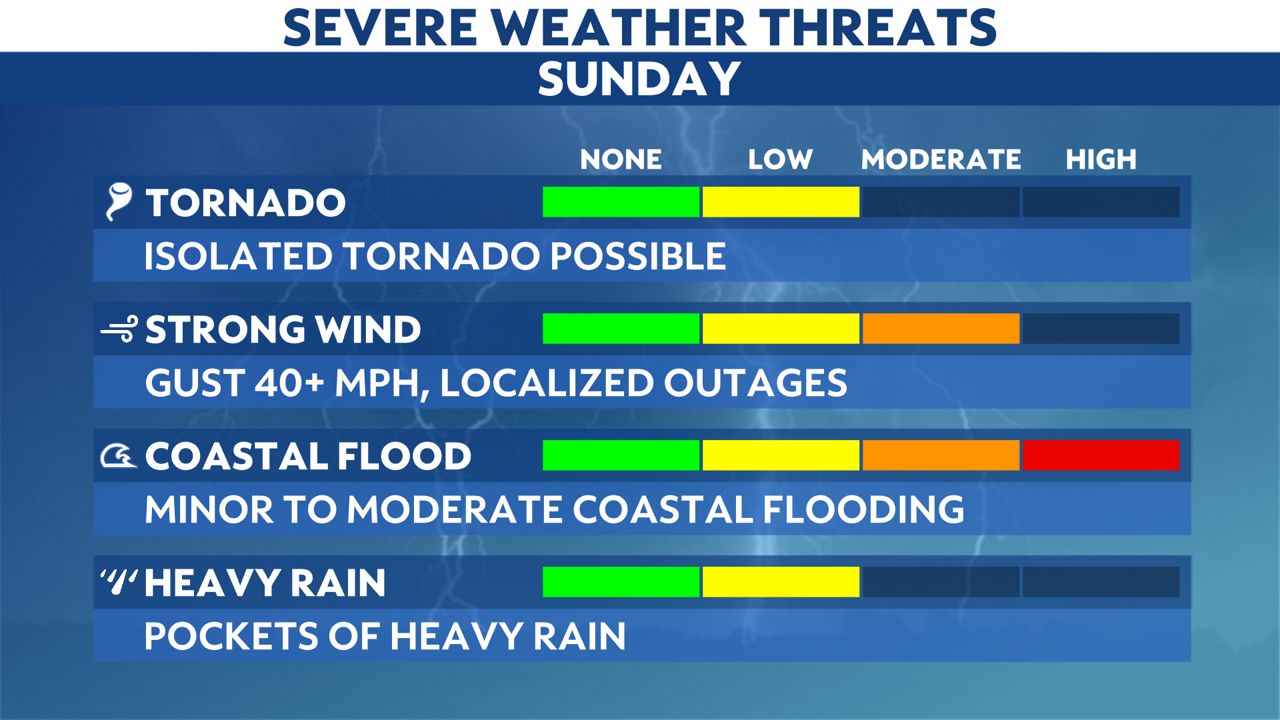 A line of showers and thunderstorms will move onshore from the Gulf of Mexico on Sunday morning. Any risk for severe weather, including the potential of an isolated tornado, will be associated with this line of storms.
The threat for severe weather will subside by Sunday afternoon as the main line of storms pass south and east of Tampa Bay. Having said that, showers will remain in the area well through the day as winds turn northwest.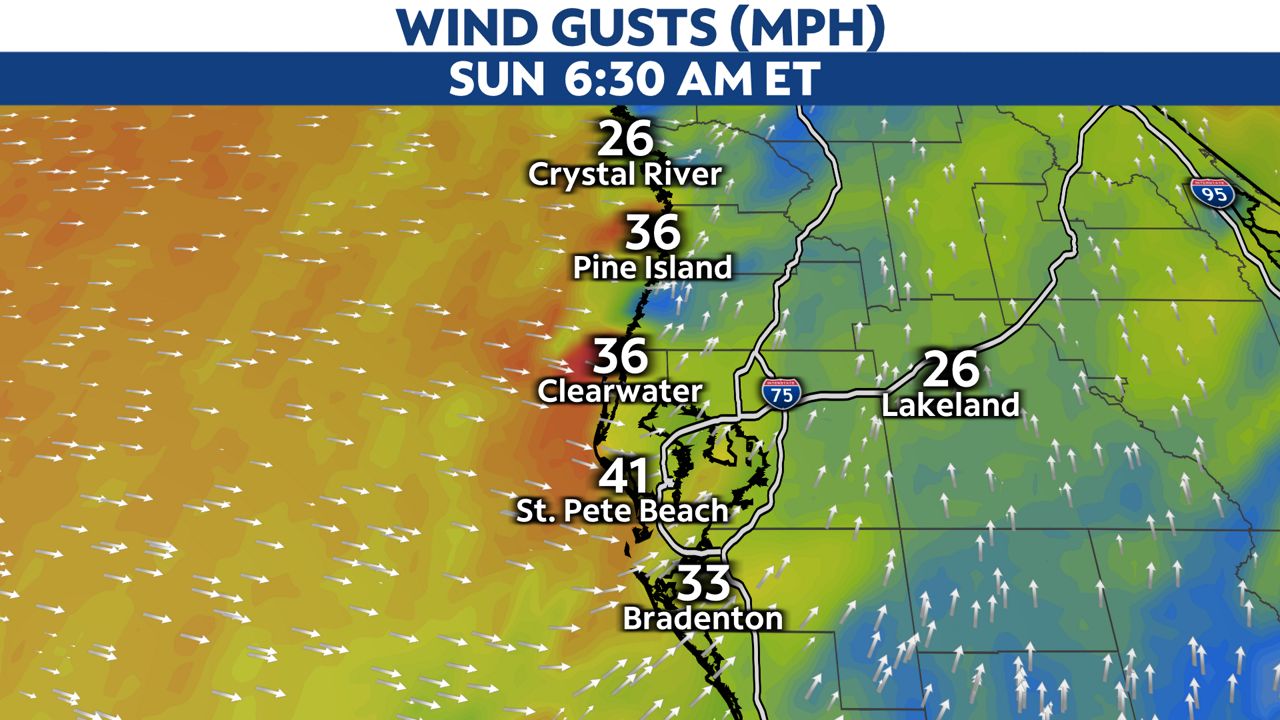 Winds will ramp up as the front arrives, especially along the Gulf Coast, where gusts up to 40 mph are possible. The persistent onshore wind means we have to monitor the coastline for coastal flood concerns.
A Coastal Flood Warning is in effect through Sunday evening from coastal areas along and north of Pinellas County. Tide levels could rise anywhere from 2 to 4 ft above normal, beginning with Saturday's high tide cycle.
This may result in pockets of minor to moderate coastal flooding. Coastal roadways known to experience high waters could also flood at high tide.
High surf will impact the coast too. Boaters will see dangerous conditions on Sunday with rough waters. Seas will build 6-12 feet just off our coastline.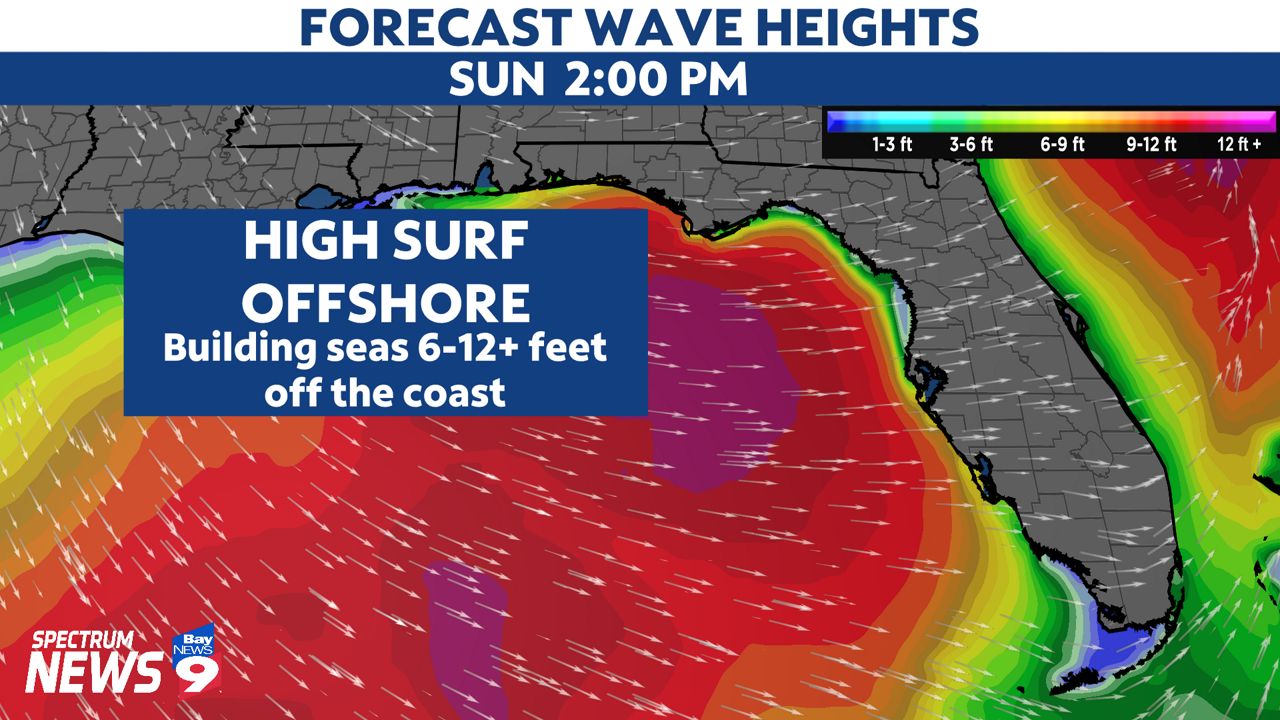 There are a lot of eyes on the Bucs game this Sunday. The main line of storms will probably stay south of the area in time for Sunday's game.
However, showers will continue through the afternoon. Anyone planning on attending the game should prepare for wet weather. Otherwise, it will be cloudy, windy and cool.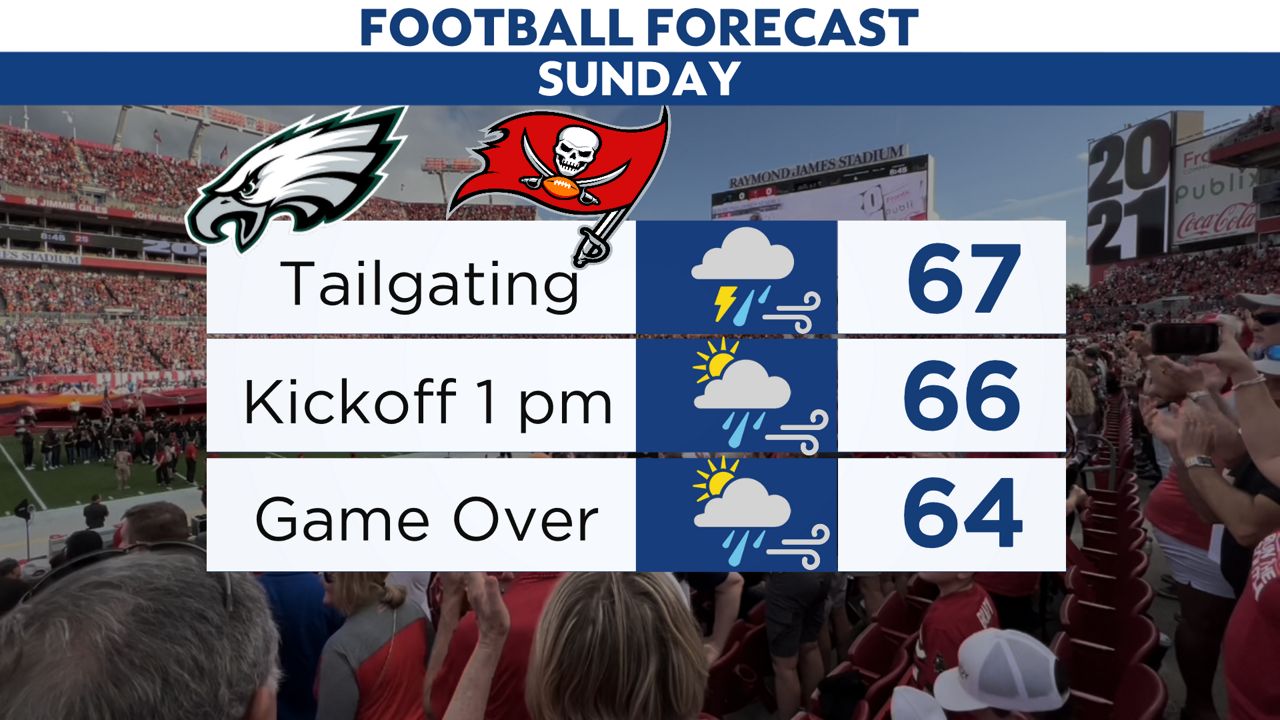 The cold front will move south of the area by late Sunday afternoon, but gusty northwest winds will persist into Monday. These northwest winds will usher in cold air, which will linger for a few days.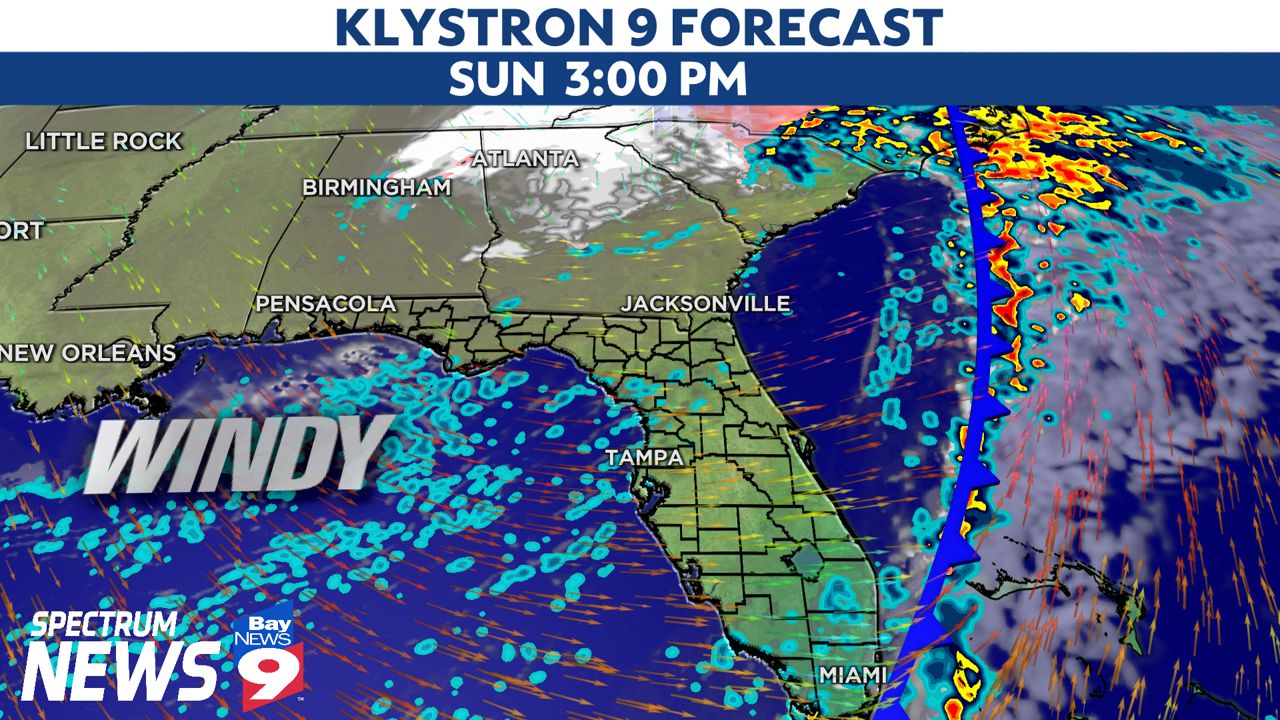 Temperatures most likely will remain in the 50s and 60s for most of Monday and temperatures could dip near freezing for parts of Citrus and Hernando counties by Tuesday morning.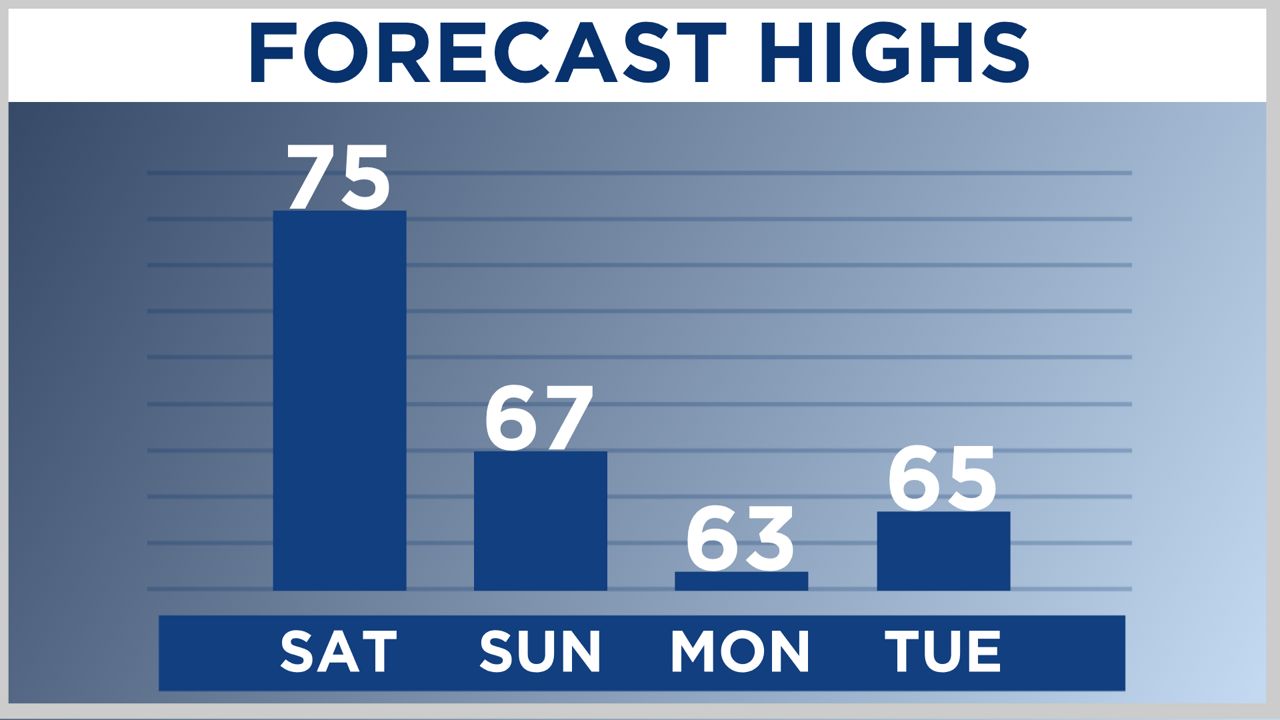 Anyone with plans this weekend should check back for regular updates.