Sunday night into Monday morning will be quite cold, but temperatures won't dip as deep as they did Sunday morning.
Sunday morning's lows fell into the 20s across most of the area, although some managed to hang onto the 30s. Sunday night into Monday morning will be cold again, but it won't be quite as bad.
Even so, Freeze Warnings are in place for interior areas of the Florida peninsula.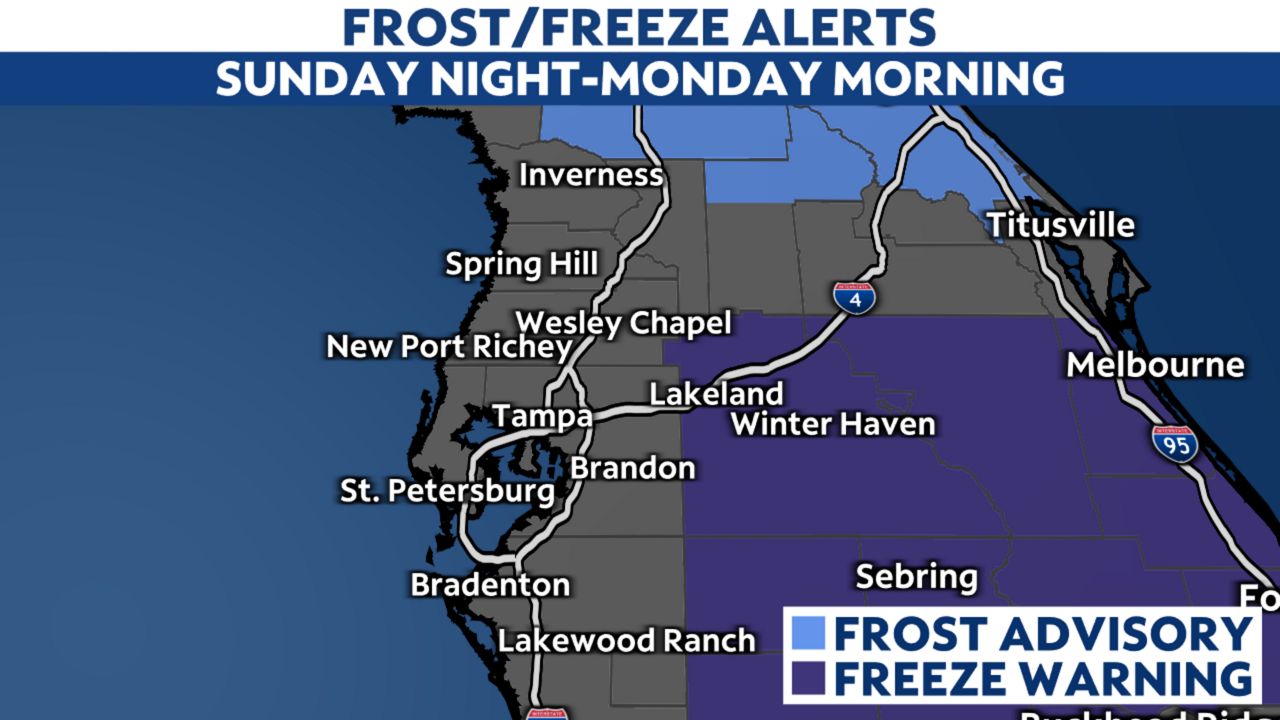 Localized areas ought to fall to around freezing again, which will kill crops or other sensitive plants that aren't protected. For areas that drop into the mid-30s, areas of frost will be possible.
If you have concerns about your plants, it may be wise to bring them inside or cover them until temperatures begin to warm again Monday morning. Check your hourly forecast here.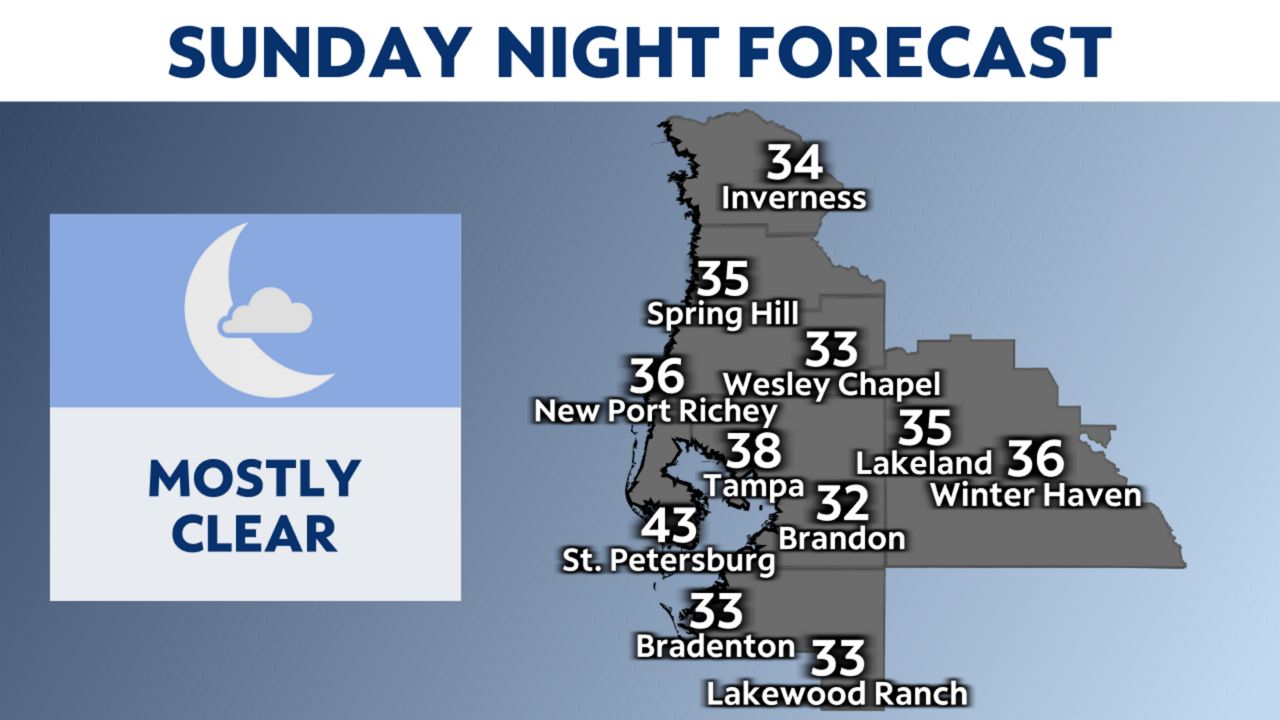 Highs will rise well into the 60s on Monday, some 10 degrees warmer than Sunday was.