An updated forecast on an El Niño pattern developing has changed, and that change will likely impact the tropical Atlantic.
While we are currently in a La Niña pattern, a forecast from the National Weather Service indicates a switch to an El Niño pattern is unlikely by late summer.
But what is a La Niña and El Niño pattern, and how does it affect the tropics?
A La Niña pattern is when ocean waters in the central Pacific are cooler than average. This pattern changes weather patterns across the world, including in the tropical Atlantic.
In a La Niña cycle, wind shear reduces in the tropical Atlantic, along with stability. This results in more tropical storms and hurricanes forming, which leads to an above average hurricane season.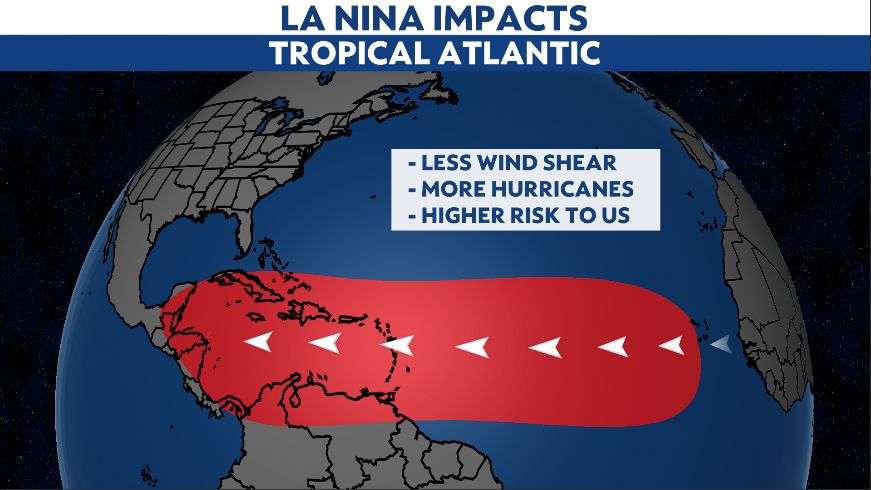 The current La Niña pattern has been around since summer 2020, and sure enough, the last two hurricane seasons have featured above average activity.
In an El Niño cycle, the conditions flip. Warmer than average ocean temperatures develop in the central Pacific.
This changes the global weather pattern and produces higher wind shear in the tropical Atlantic. It also creates fewer tropical storms and hurricanes, which lowers the risk to the United States.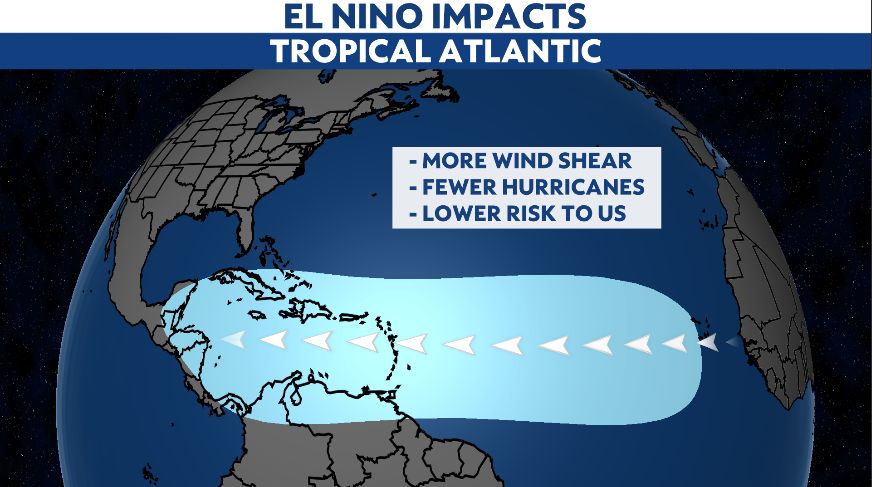 There were indications that the La Niña cycle would come to a close later this year, which could result in an El Niño pattern developing.
That is now becoming unlikely.
The latest forecast issued Thursday lowers the chance of an El Niño.
Updated numbers now show just a 17% chance of an El Niño developing in the peak of hurricane season. The most likely scenario is a neutral state developing.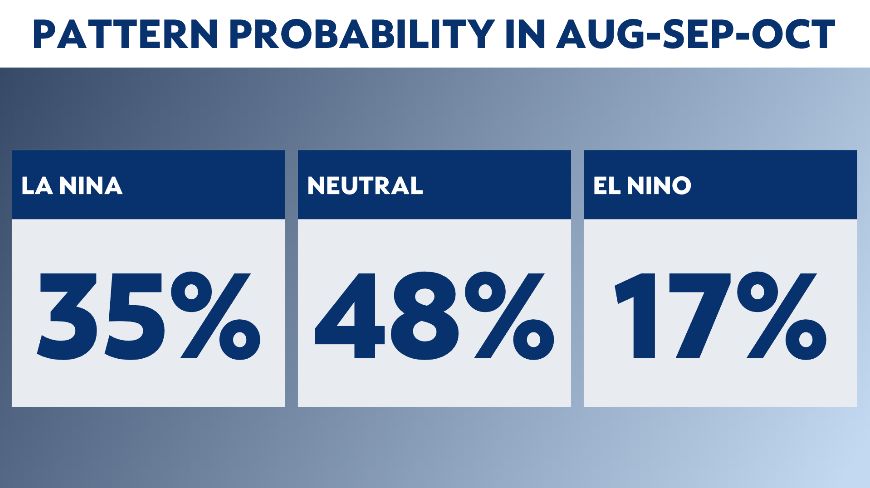 If an El Niño does not develop by late summer, the chance of a below average season decreases as wind shear will likely remain lower.
Therefore, many early hurricane forecasts for 2022 show average to above average conditions.
It is too early to know for sure whether an active season is ahead, but the chances are increasing.
So meteorologists will keep an eye on the Pacific to forecast hurricane activity in the Atlantic.