Bonnie did something that hasn't been done since 2016: It was a tropical system that successfully crossed from one ocean basin to another.
In late June, a tropical wave came off the coast of Africa and eventually became Potential Tropical Cyclone Two east of the Windward Islands on June 27. It quickly moved across the southern Caribbean Sea, but was not organized enough to be considered a tropical storm at the time.
Even so, the system caused gusty winds and heavy rain in northern Venezuela and Colombia, as well as the islands of Aruba, Bonaire and Curacao.
Finally, on July 1, Hurricane Hunters found that the disturbance had developed a closed circulation in the southwestern Caribbean, earning it the name Bonnie as the second storm of the season.
The night of July 1, Bonnie made landfall near the border of Costa Rica and Nicaragua in Central America. It produced heavy rain as it moved over land.
The morning of July 2, Bonnie's center moved into the Pacific Ocean, making it the first "crossover storm" since Otto in 2016. It later became a hurricane on July 4, peaking as a Category 3 the next day. It dissipated on July 9.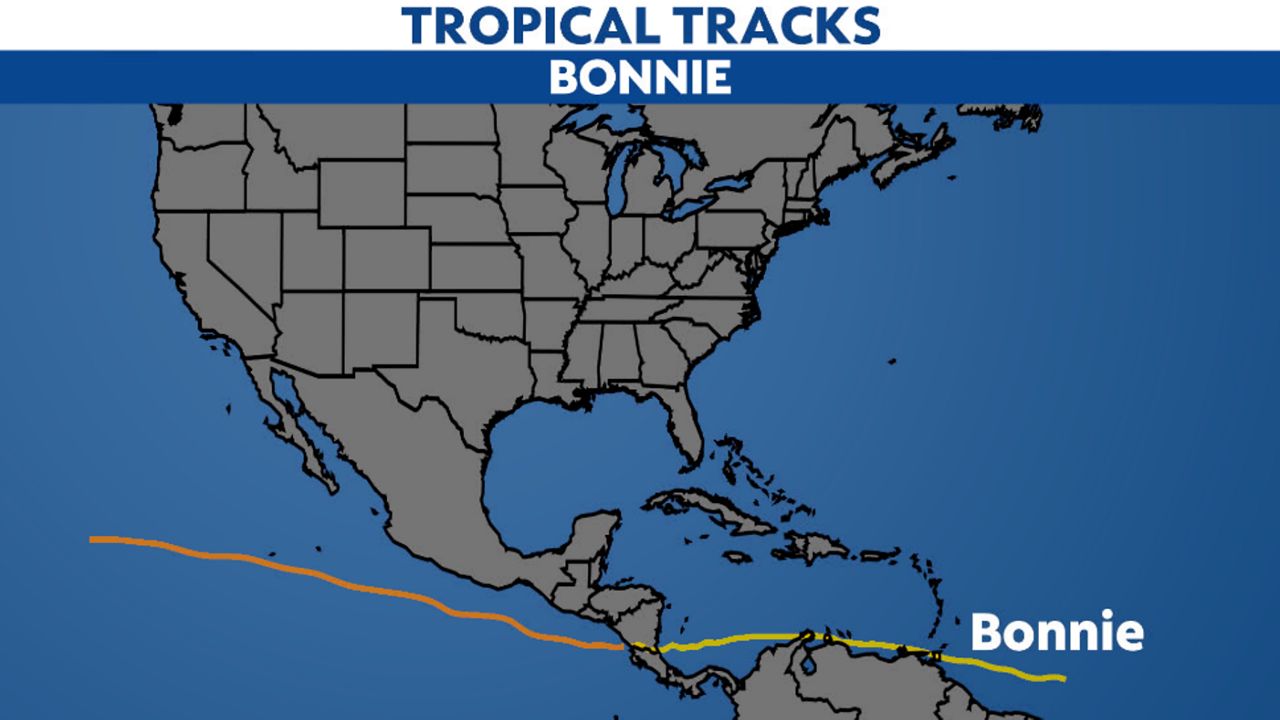 See the rest of the storms of the 2022 Atlantic hurricane season.