Hurricane Ian lashed Florida with torrential rain and intense wind. See what some of the preliminary numbers are from across the state.
Sort the information by clicking/tapping the top of a column, and scroll down in the table to see more.
Rainfall reports are from mid-morning Friday or earlier, and amounts may be higher than the totals shown.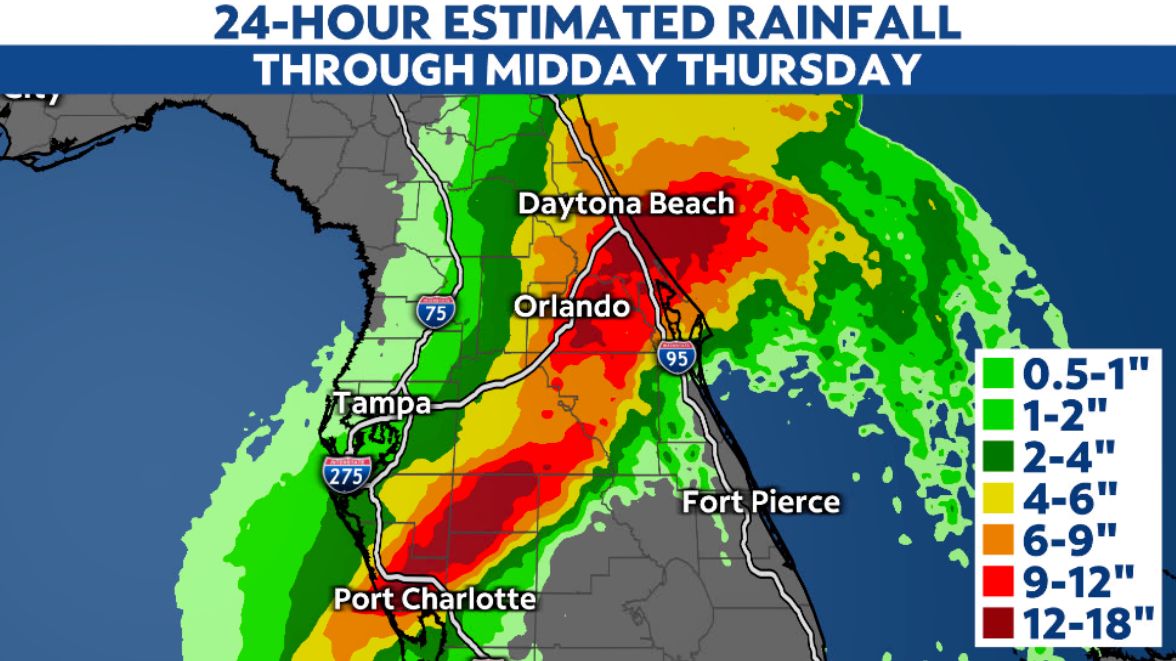 If you have photos of damage you'd like to share, and can do so safely, send them to us here.