Our Spectrum Bay News 9 Weather Experts have broken down what to watch for as Tropical Storm Nicole moves through Florida. For the latest forecast updates, you can check here.
Nicole made its third landfall early Thursday, Nov. 10 on North Hutchinson Island. It is moving toward the northwest at 15 mph and will move up Southeast U.S. and the Carolinas.
Considerable beach erosion has been reported with coastal roads closed and damaged on Florida's east coast.
The worst weather is moving out of the Tampa Bay area through the rest of the afternoon and evening with some lingering off and on rain bands.
Nicole's center will continue to pass north of Tampa toward the Panhandle through the evening. Wind gusts will gradually come down to below 40 mph by early evening.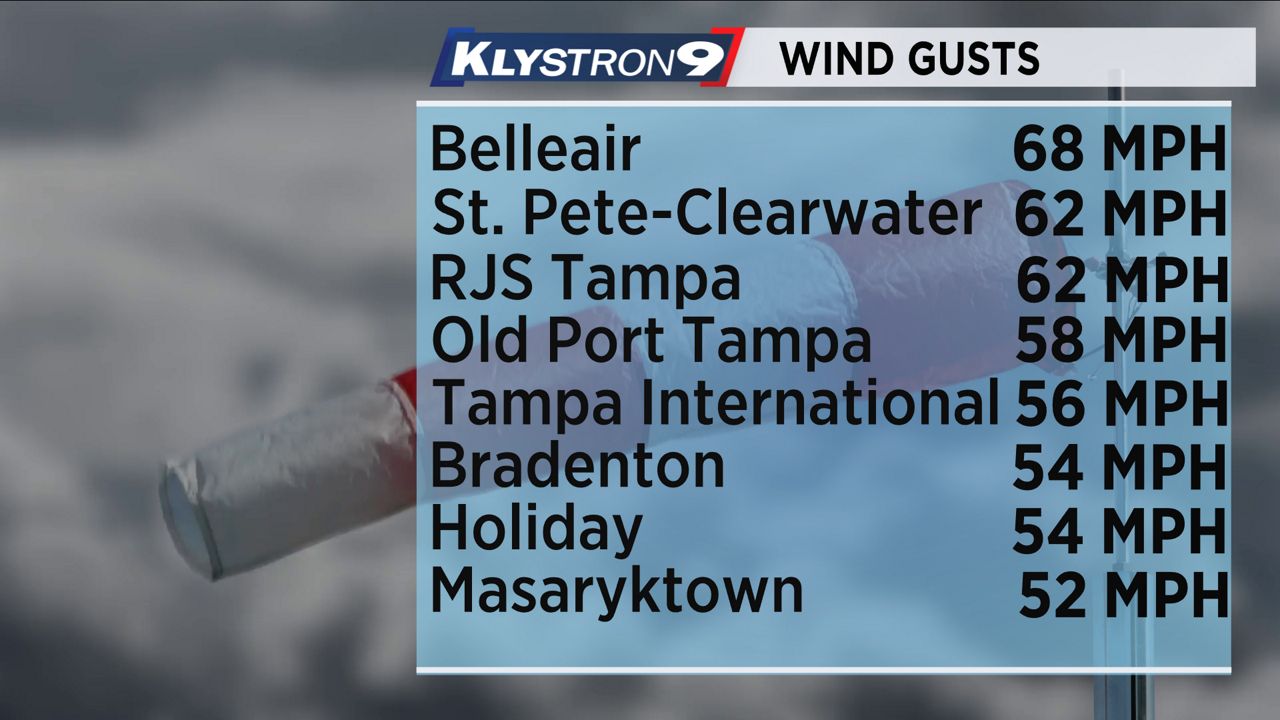 Along with gusty winds, Nicole will produce some heavy rainfall across the area. we could see an additional 1 to 2 inches of rain through the rest of the day. Some storm totals could top 4 inches.
Coastal and inland flooding are both possible, especially for areas that were hardest hit by Ian in September. A Flood Watch has been issued for Polk County through this afternoon.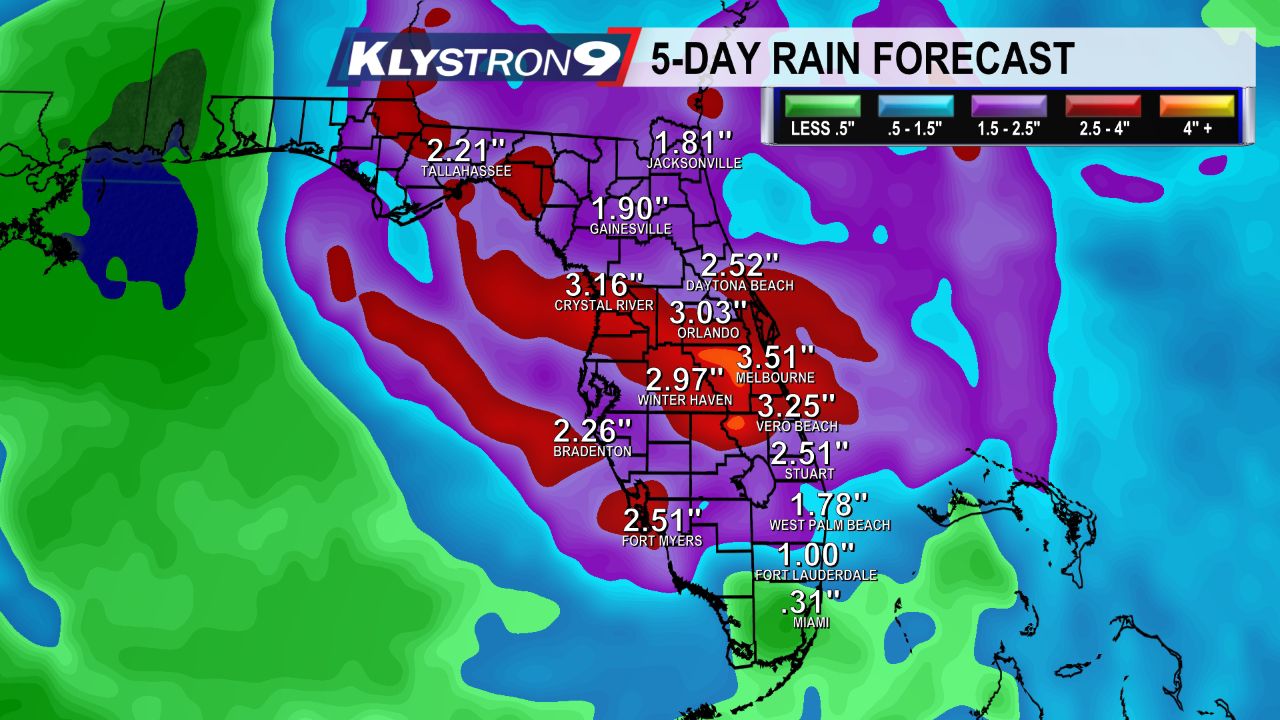 Widespread Tropical Storm Warnings are in effect throughout the Tampa Bay area.
A Storm Surge Warning has also been issued along the coast from the Anclote River to Ochlockonee River. Three to five feet of surge is possible from coastal Pasco County to coastal Citrus County this afternoon and into the night. Minor coastal flooding is possible along Tampa Bay and other parts of coastal Hillsborough, Pinellas and Manatee Counties.
For the latest updates and weather alerts, you can download the Spectrum News App.