Several Bay Area electric workers traveled to Louisiana to help restore power to tens of thousands of people following Hurricane Ida.
---
What You Need To Know
Duke Energy senior engineering technologist Joel Good went to Louisiana to help Ida victims


He recalls crews coming to Florida to help after previous storms


He said this was his second-longest deployment
---
"A lot of times we had this stuff backlot, it was back behind the homes where the devastation was," Duke Energy senior engineering technologist Joel Good said.
They call him the storm chaser at Duke Energy, "I've been probably at least 45 to 50 hurricanes or tropical storms. I've been on a number of ice storms as well," he said.
His most recent deployment was to Baton Rouge, Louisiana.
"Here's a pretty devastating house that had the trees completely, I mean half the roof is gone," he said while displaying a photo.
For two weeks, Good and his team were assisting residents impacted by the hurricane. Nearly a million were left without power for days following the storm. The dozens who traveled volunteered to lend a helping hand.
"Well it's one of those cases that I've experienced the '04 hurricanes; Charley, Frances, Ivan, and Jeanne right here in the state of Florida," Good said, "and saw the impact that those storms had on us here, and had we not had the help of other utilities. We had people come from as far north as Canada to come down here to assist, and so it's kind of a way of giving back, we go help them when they need help, they come here and help us."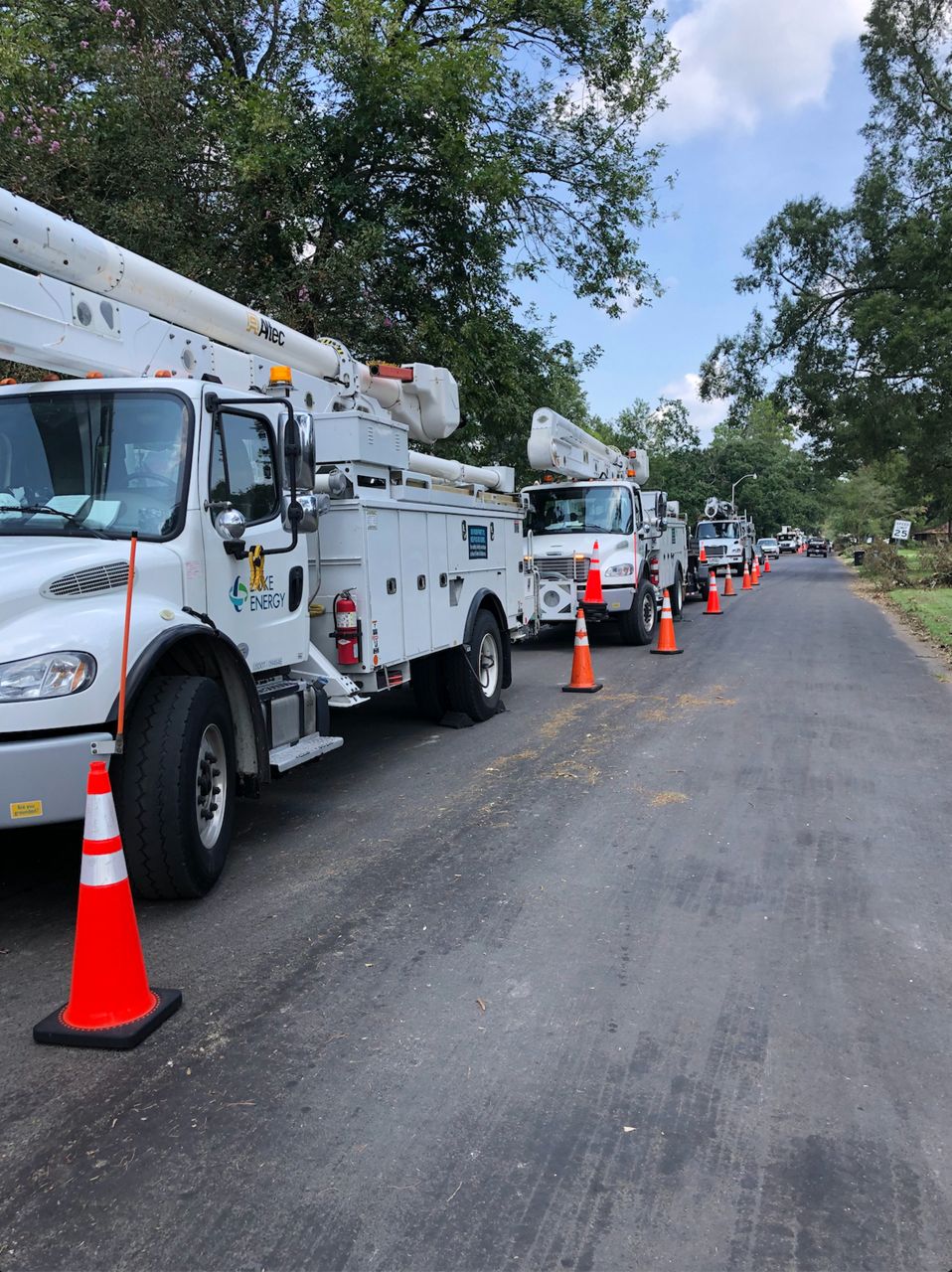 Bay Area electric workers in Baton Rouge during Hurricane Ida (Photo Courtesy: Duke Energy)
He said this was his second-longest deployment and on the list for one of his worst trips but using his 20-year background and experience to bring power back to those communities, is always rewarding.
Still, tens of thousands remain without power in Louisiana.