NEW PORT RICHEY, Fla. — Victory High School, which leaders say is the first recovery high school in Tampa Bay, marked one year since its ribbon cutting this month. Classes started last April.
---
What You Need To Know
Victory High School marked one year since its ribbon cutting on Jan. 4


April will mark one year since classes began


Victory leadership says it's the first recovery school in Tampa Bay


The school has served eight students since opening its doors
---
"It's been very challenging but at the same time super rewarding," said Tina Miller, founder and executive director of Florida Recovery Schools of Tampa Bay. "I said if I had one student enrolled, I would open my doors, and I got two."
Miller said Victory has served a total of eight students since classes began, with five currently enrolled (three in person and two virtually).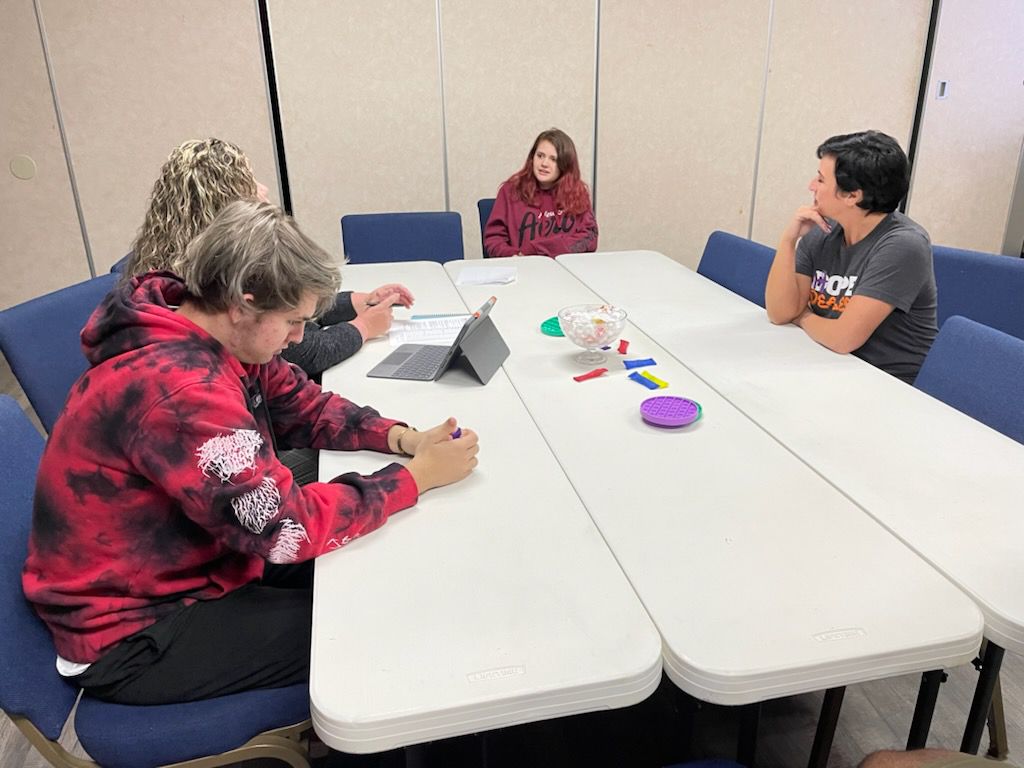 "Our students have co-occurring disorders, so depression, anxiety, PTSD and substance use disorder. A lot of them have learning disabilities. So, that's a lot for us to be helping them with—providing mental health services and addictions counseling, recovery support. It's a lot to be able to offer them, but it's so worth it," said Miller.
The school's offerings include weekly sessions at Inspire Equine Therapy in Clearwater. A recent session began with students grooming Rascal, a type of horse known as a Norwegian Fjord. Then, the teens moved out to Inspire's arena.
"Our goals for our program for teens with life challenges are working on personal goals and development. So, that can range from learning cooperation skills to communication skills to leadership to just whatever goals that they're working on," said Melissa Yarbrough, Inspire's founder and executive director. "We can use that, through the partnership with the horse, we can work on them so they can transfer it over to their everyday life."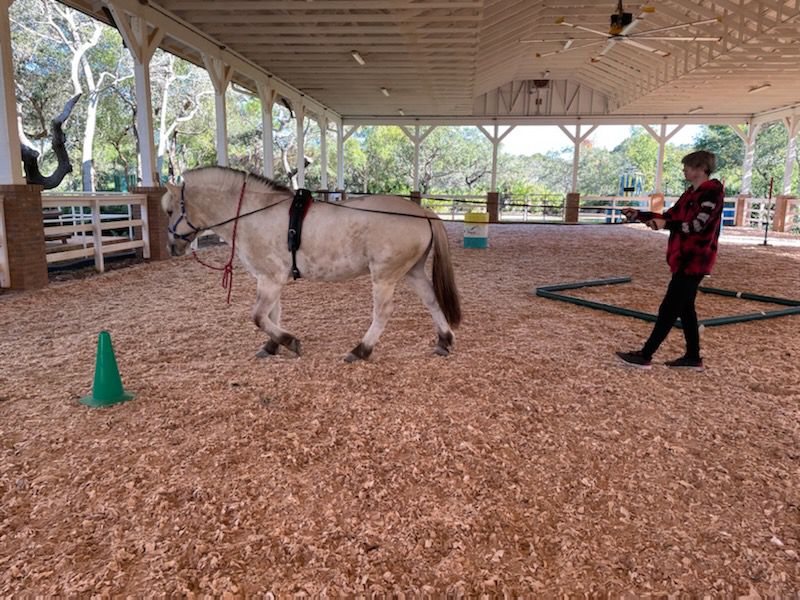 Victory student James Guerin, 15, of Clearwater, said equine therapy helps him hone his communication skills. He calls his three months at the school "fantastic."
"In public school, private school, every school I've ever been in, I've been kind of labeled as 'the bad kid,' you know, 'the troubled kid,'" said James. "I showed up here, and there were no labels. It's just pure support."
Before Victory, James said he had recently gotten out of a residential treatment program after struggling with substance abuse.
"I have struggled mostly with nicotine, marijuana, and opioids, oxycodone. I would mix them with marijuana or LSD and stuff like that," James said.
When asked if Victory helped him in his recovery, James replied, "Yes, a lot. The support is incredible."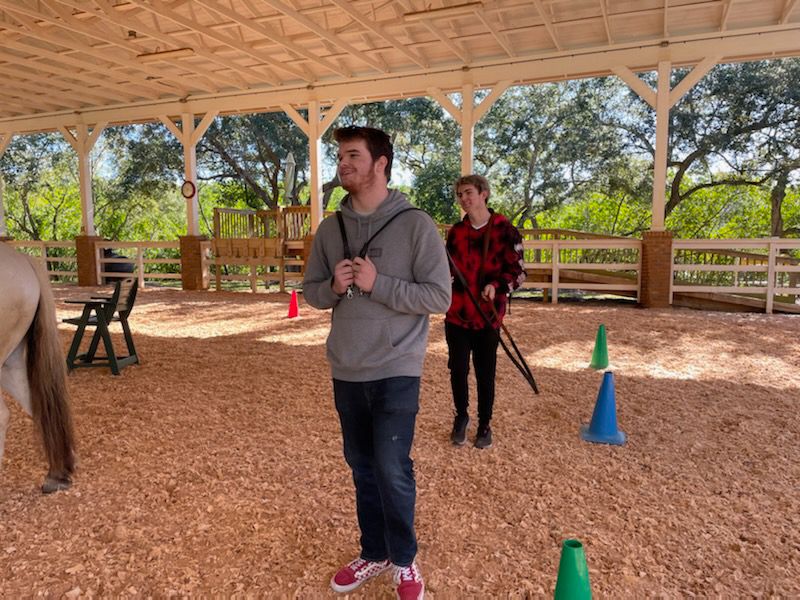 In the next year, Miller said she'd like to see Victory's reach expand to help as many as 25 more students.
"Our big dream is to have a recovery high school in every county in Florida because that is what is needed. Our students, they have hope. They belong," said Miller.
Mller said Victory is a nonprofit private school, and donations keep its doors open. Yarbrough said the partnership between Inspire and Victory is made possible because of a grant from the GTE Foundation, and that will eventually run out. To learn more about how you can support Victory High School and its programming, click here.
If you or someone you know is struggling with a substance use disorder, click here to learn more about how you can connect to resources.