John Allen spends most of his time these days working on Black Mule Coffee, a cannabis-infused premium coffee brand that his company recently launched. But his workload with Black Mule could be considered just a warmup if he is chosen as the recipient of the medical marijuana license set aside for a Black farmer that the state's Office of Medical Marijuana Use is expected to act on soon.
---
What You Need To Know
Part of the constitutional amendment legalizing medical marijuana in 2016 in Florida included setting aside one license for a Black farmer who was a claimant of a 1997 lawsuit which alleged sustained and ongoing discrimination by the U.S. Dept. of Agriculture


The Florida Dept of Health Office of Medical Marijuana Use is currently reviewing the 12 BLF applicants


There are only 22 licensed operators authorized in the medical marijuana industry in Florida. That number is expected to increase over the next year
---
Allen is the president of FTG Development, one of twelve applicants vying for what is known as the Pigford Black Farmer License (BLF), which was set aside for a claimant of the 1997 Pigford v. Glickman class action lawsuit, which alleged sustained and ongoing discrimination by the U.S. Department of Agriculture.
"It's definitely a massive lift, but I would say that I've been groomed," says Allen about what he would need to do to scale up his company if he were to be awarded the license.
Allen and the other applicants competing for the Black farmer license had to pony up $146,000 for the application fee – that's more than twice the amount required from the initial applicants – and that's not all that he had to produce.
"You have to secure the land," he says. "You have to be able to have proof of funds. You have to be able to come up with a ($5 million) performance bond. Audited financials. So there's a ton of work that has to go into it and that can easily take you to $500,000 to $1 million just to be in a position to have a winning application."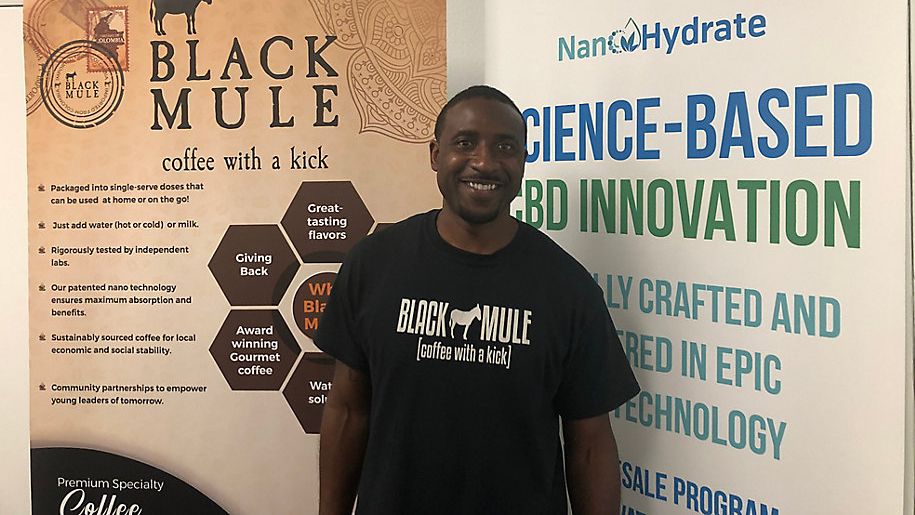 Fort Myers native John Allen represents one of 12 businesses aiming to obtain a medical cannabis license reserved for a Black farmer. (Mitch Perry/Spectrum Bay News 9)
Another challenge for aspiring medical marijuana operators in Florida is the state's vertical integration structure, which requires companies who compete for a license to be responsible for the business, from growing and processing to selling cannabis (the Florida Supreme Court ruled that the vertical integration system is constitutional last year).
"It's more of a stretch that we have to look at, and how you have to get across those hurdles," Allen says. "it's not an easy road to take, but if you're passionate about it…you move forward and you keep pushing."
Allen says his passion for wanting to enter the medical cannabis space is driven by losing his father to cancer in 2003. "While I tell people that cannabis doesn't cure cancer, it does give you a better quality of life," he says.
St. Petersburg-based Democratic state Sen. Darryl Rouson has pushed the Office of Medical Marijuana for years for not acting quicker on issuing a Black farmer license.
"There are companies out there that have had a jump start on this, and they're making money," he says. "And they're expanding their operations. And it's unfair that this one Pigford license hasn't been issued yet."
Rouson objected to the fact that Pigford applicants had to spend $146,000 to apply for a license. So he was able to insert an amendment into the health appropriations bill earlier this year that will allow those Black farmers who aren't awarded a license this time around to roll over that fee and use it to apply when the next tranche of licenses are put up by the state.
There is a paucity of people of color participating in the cannabis industry. Black Americans represent less than 2% of all cannabis company owners, according to Leafly's 2021 jobs report.
According to the state's Office of Medical Marijuana Use, applications for the Black farmer license "are currently under review." Once that license has been issued, the department will begin the process that could result in the placement of 22 additional licenses in Florida.