Peter brought heavy rain to areas in Hispaniola, Puerto Rico and the Virgin Islands.
Starting as a tropical wave that moved off the coast of Africa, this disturbance moved west and eventually developed into Tropical Storm Peter on Sept. 19.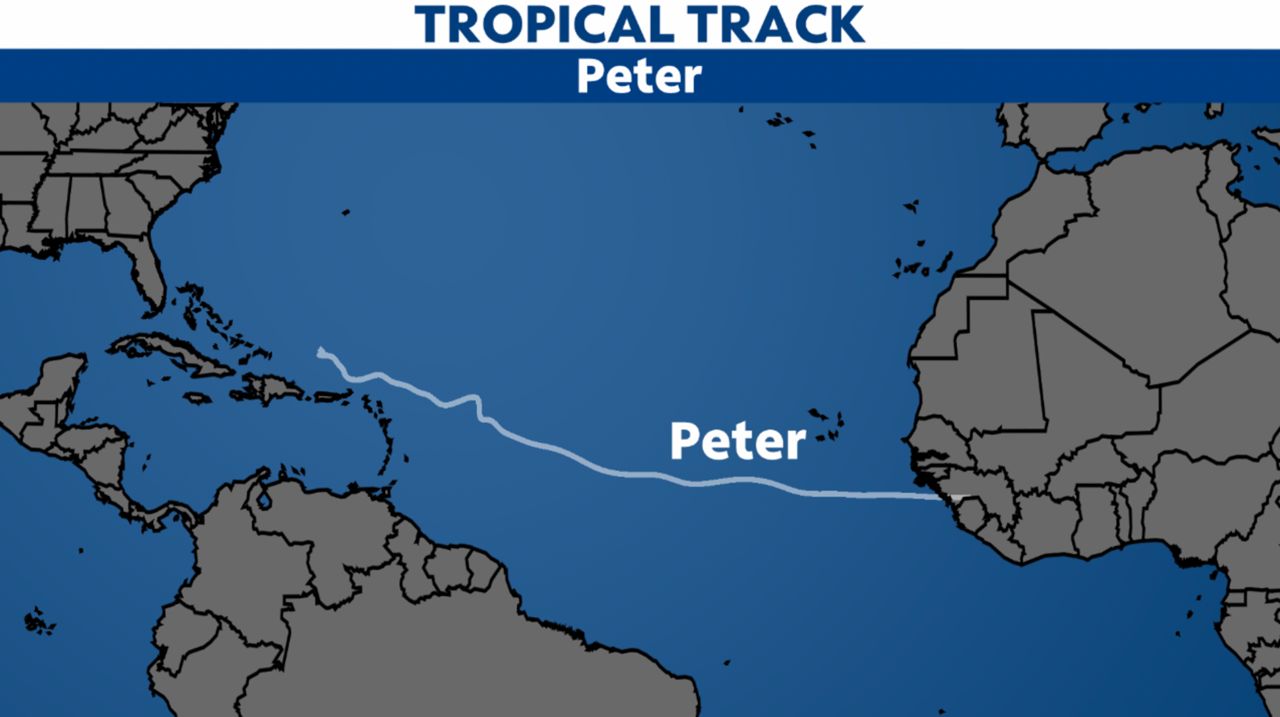 It continued on a northwest track, barely grazing the Leeward Islands, the Virgin Islands and Puerto Rico. Peter brought some heavy rain to these areas.
Once it moved north of Hispaniola, high wind shear helped it weaken rapidly, and it fell apart late on Sept. 22.