Heather Thurman is the single mother of a six month old baby and said she has been on the verge of homelessness after being forced to wait months for the Department of Economic Opportunity to approve her unemployment benefits.
---
What You Need To Know
"I wasn't expecting any of this. Not on my last day of maternity leave," Heather Thurman says


She has experienced many of the unemployment problems experienced by other Florida residents


DEO says it can't talk about her case specifically


---
"They told me it could take up to a month to get my benefits. So, I waited," said Heather Thurman, 34, from Largo. "I contacted them early February... they said it was too early. That I needed to wait 6-to-8 weeks after filing for me to contact them."
Thurman said she experienced all the problems many claimants have complained about when trying to contact the DEO: long wait times, call takers who cannot help and being hung up on. Still, the Largo mom said she waited for nearly 3 months before the DEO told her she was going to have to wait a few more months.
"They said that there was a glitch in my account from an unrelated issue in 2018," said Thurman. "That it could take up to 3 months from today for me to get my unemployment."
Fed up and with only enough money to last a couple more weeks, Thurman decided to contact Spectrum News for help.
Thurman said she worked for a restoration company and went out on maternity leave last October. Right before she was supposed to return to work in early January, Thurman was laid off. She applied for her unemployment benefits the next day on January 8.
"I'm running out of money. I'm running out of funds. I had resources set up from my maternity leave because it was unpaid but I wasn't expecting to get laid off," she said. "I wasn't expecting any of this. Not on my last day of maternity leave."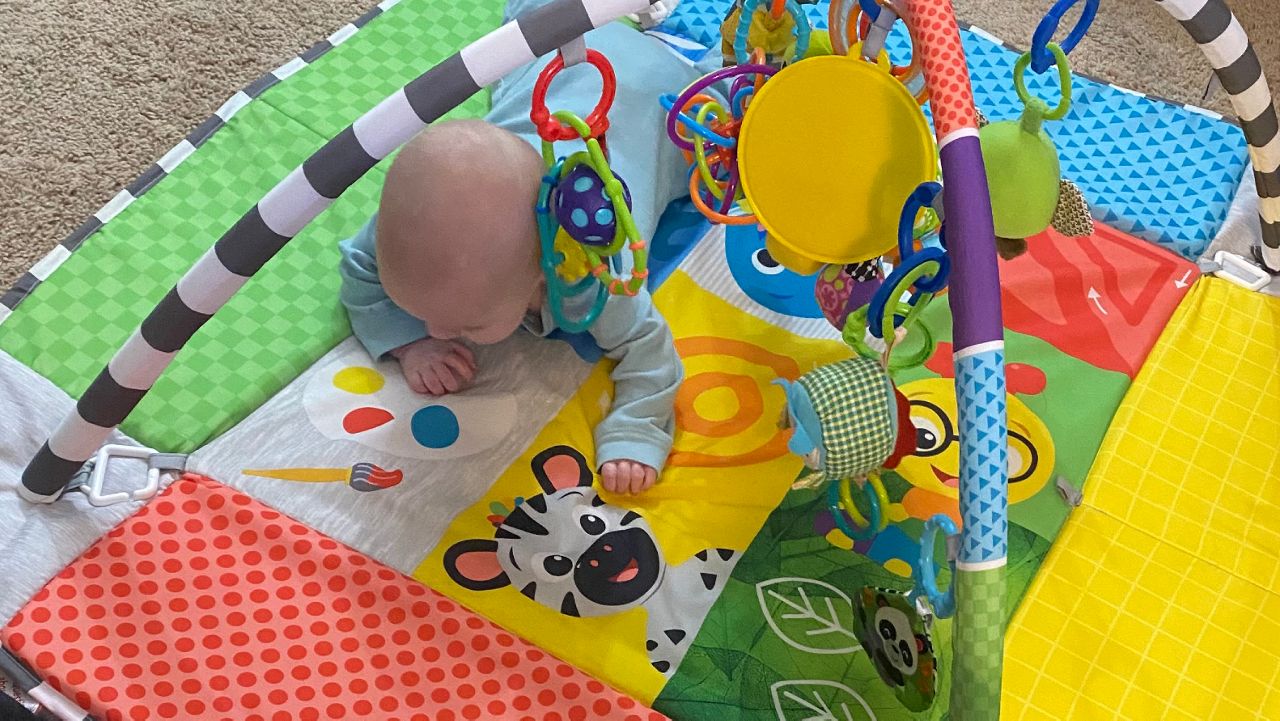 Heather Thurman's child goes for a crawl. Heather says she has experienced many of the same uneployment issues as other Florida residents.
Thurman believes she's the victim of the DEO prioritizing strict anti-fraud efforts that delay payments to eligible claimants for months over providing benefits.
"How am I fraudulent?" she asked. "They don't even talk to you or ask you qualifying questions. They just hang up."
According to a report from the Tampa Bay Times/Miami Herald, Gov. Ron DeSantis did not waive an "able and available" for work requirement that other states like Texas did during the pandemic because Florida was worried about anti-fraud efforts. ​
That meant many eligible claimants saw their accounts locked and flagged. Categories of people that were flagged include pregnant women, people caring for children at home, people who were sick with covid and those who didn't have a form of transportation.
Gov. DeSantis was asked about this policy to delay benefits on Monday and said he didn't believe it.
"I don't trust the premise of the question," DeSantis said. "So, yes, I would like to see some validity to what they're saying before I indulge the premise."
A spokesperson for the Governor later stated that Florida denying benefits was false and misleading to the public.
DEO director Dane Eagle told a Senate committee on Tuesday that Florida in no means denied benefits based on pregnancy. Eagle did confirm the state had a lengthy backlog of cases flagged for adjudication that included women who were pregnant and the agency has been working to speed up the adjudication process.
Thurman said her case is proof positive that denying benefits to eligible claimants has been happening and is ongoing.
"That's not right. That's preventing good people who deserve and need the money now," she said. "Who are going to be homeless or aren't going to have food."​
For privacy reasons the DEO can't talk about Thurman's case but a spokesperson said they're looking into it.